Finding the perfect Starbucks drinks for kids can seem like a daunting task, especially when most of the menu items feature coffee and caffeine.
However, Starbucks offers a variety of kid-friendly drinks to cater to their younger customers. From tasty fruit-based drinks to warm, comforting options, there are several choices available to ensure your little ones can enjoy the Starbucks experience just as much as you do.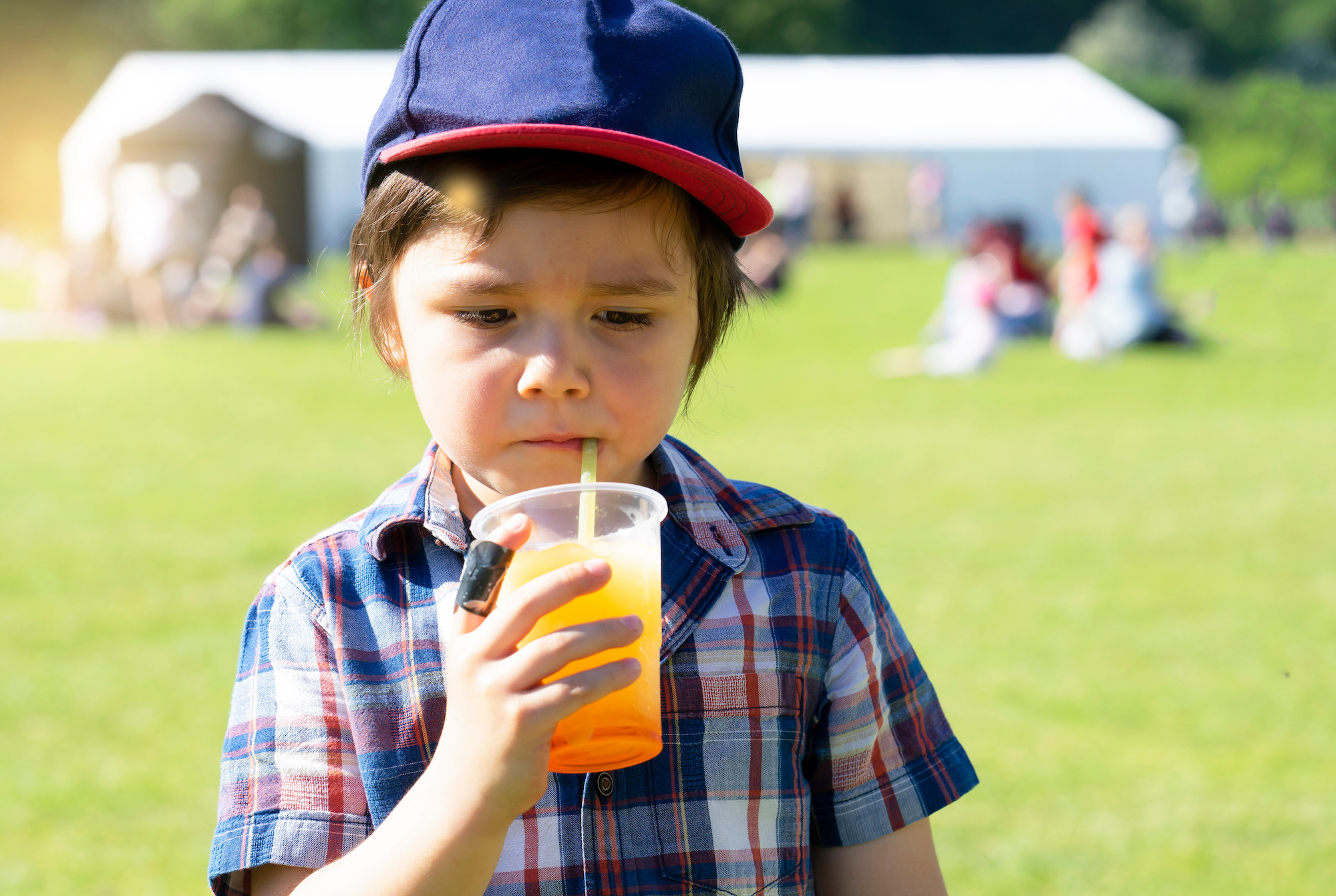 Visit Dunkin' more often? View our Best Dunkin' Drinks For Kids guide here.
In this article, we will explore some of the best Starbucks drinks for kids that are both delicious and caffeine-free.
These options strike a perfect balance of flavor and appeal, ensuring that kids can satisfy their taste buds without the energy-spiking effects of caffeine.
The selected beverages are not only popular among young customers but also offer a range of delightful flavors that will keep children coming back for more.
Featuring fruity concoctions, creamy steamers, and frozen treats, these kid-friendly Starbucks beverages make it easy for parents to find the perfect treat for their children.
So the next time you plan your visit to Starbucks with your little ones, you can be confident in knowing what kid-approved drinks to look for on their menu.
Hot Chocolate and Steamers
Vanilla Steamer
A popular choice among kids is the Vanilla Steamer. This warm and comforting drink is made of steamed milk, combined with a few pumps of vanilla syrup. It's a simple but satisfying option for children who don't want a strong coffee flavor. To customize the steamer, you can replace the vanilla syrup with any available flavor, like brown sugar or cinnamon dolce syrup depending on your child's preference. Here's how a Vanilla Steamer can be ordered:
Order a tall steamed milk
Add 1-2 pumps of vanilla syrup (or any other preferred flavor)
Caramel Apple Spice
Another delightful option for kids is the Caramel Apple Spice drink. This seasonal beverage captures the essence of fall and offers a warm and cozy alternative to hot apple cider. Made with fresh apple juice, cinnamon syrup, and topped with whipped cream and caramel, it's the perfect combination of flavors for kids who love apples and caramel. The Caramel Apple Spice drink can be found at Starbucks, and ordering details are as follows:
Ask for a Caramel Apple Spice drink
Enjoy the mix of apple juice, cinnamon syrup, whipped cream, and caramel
These hot chocolate and steamer options provide a range of flavors and textures for children to enjoy while visiting Starbucks. With warm, soothing ingredients and customizable syrup options, these drinks offer a family-friendly experience in any season.
Frappuccinos for Kids
Frappuccinos are popular blended beverages at Starbucks that can be tailored to be kid-friendly. Several options can be made without caffeine to ensure children enjoy a tasty treat without any unwanted energy boosts. The following sub-sections highlight two popular kid-friendly Frappuccino options: Strawberries and Creme Frappuccino and Vanilla Bean Frappuccino.
Strawberries and Creme Frappuccino
The Strawberries and Creme Frappuccino is a perfect option for kids who love the refreshing taste of strawberries. This delectable beverage combines:
Strawberry puree
Milk
Ice
Whipped cream
To create a caffeine-free and fruity treat, ask for a Strawberries and Creme Frappuccino without the coffee base. This ensures that the drink remains rich in flavor but is safe for children to consume. In addition, the colorful appearance and fruity taste make this Frappuccino an attractive and delightful choice for kids.
Vanilla Bean Frappuccino
Another excellent choice is the Vanilla Bean Frappuccino, a classic favorite among kids and adults alike. This kid-friendly beverage includes:
Vanilla bean powder
Milk
Ice
Whipped cream
Similar to the Strawberries and Creme Frappuccino, this option is also caffeine-free and ensures that children can relish the sweet flavor without any unwanted energy boosts.
The Vanilla Bean Frappuccino is a simple and satisfying choice that appeals to a wide range of taste buds, making it an ideal option for children visiting Starbucks.
Milk-Based Beverages
Babyccino
A popular milk-based drink at Starbucks for kids is the Babyccino. Despite its name, this frothy beverage is suitable for kids of all ages. Made with just milk, it offers a caffeine-free version of a cappuccino. The Babyccino is not on the menu, so parents must make a special request when ordering.
It's an excellent choice for kids who want to enjoy a warm and comforting drink without the caffeine.
Soy Milk Options
For children who prefer non-dairy options or have dietary restrictions, Starbucks offers soy milk as an alternative. Soy milk can replace regular milk in most of their beverages, providing a delicious and creamy texture without the lactose.
One popular soy milk-based drink for kids is a Soy Milk Hot Chocolate. It is made by combining steamed soy milk, chocolate syrup, and a touch of vanilla syrup. This drink offers a vegan-friendly, dairy-free alternative to traditional hot chocolate while still delivering a rich and comforting flavor.
Cold Starbucks Drinks For Kids
Children love cold and refreshing drinks, especially during hot summer days. Starbucks offers a variety of kid-friendly options that are both delicious and visually appealing. In this section, we will focus on two popular choices: the Purple Drink and Lemonade Options.
Purple Drink
The Purple Drink is a beautiful and tasty beverage that kids will be excited to try. Created from a blend of passion fruit iced tea, soy milk, and vanilla syrup, this drink offers a tropical flavor with a hint of sweetness.
To make the Purple Drink even more enticing for children, it's topped with blackberries or blueberries, adding a burst of color and natural fruitiness. As the ingredients are all caffeine-free, it's an excellent option for younger customers.
Lemonade Options
Starbucks also offers a variety of lemonade-based drinks that are perfect for kids. Some of the lemonade-based drinks available at Starbucks include:
Classic Lemonade: A simple and refreshing option made from fresh lemon juice and sweetened with sugar, this classic lemonade is both tangy and sweet, sure to please any child.
Strawberry Lemonade: Adding a fruity twist to the Classic Lemonade, this drink combines fresh lemon juice with real strawberry puree, creating a delightful balance of flavors that children will love.
Mango Dragonfruit Lemonade: For a more exotic option, the Mango Dragonfruit Lemonade pairs lemonade with a colorful mango and dragonfruit infusion, providing a unique combination of refreshing flavors perfect for a hot day.
Overall, Starbucks offers a range of refreshing cold drinks that cater to children's tastes and preferences.
When opting for a Purple Drink or a Lemonade Option, parents can feel confident knowing their children are enjoying a flavorful and age-appropriate beverage.
Caffeine-Free Espresso Alternatives
While espresso shots usually contain caffeine, there are a few alternatives available at Starbucks for kids who want to enjoy a coffee treat without the stimulant. Drinks like decaf cappuccino can provide the same great taste without the energy boost. Additionally, there are other caffeine-free options available for younger customers who want a tasty beverage.
Decaf Cappuccino
A decaf cappuccino is a great caffeine-free option for kids who love the taste of espresso. This drink consists of a decaffeinated espresso shot, steamed milk, and frothy milk foam. The decaffeination process removes most of the caffeine from the coffee beans, allowing kids to enjoy the beverage without the adverse effects of caffeine.
It's important to note that decaf espresso still contains a small amount of caffeine, but it is significantly less than its caffeinated counterpart.
To order a decaf cappuccino, simply ask your barista for a "decaf cappuccino." Be sure to mention any added flavors or preferences, such as chocolate drizzle or cinnamon topping.
Starbucks also offers a variety of milk options, such as whole milk, skim milk, almond milk, or soy milk, to suit your child's dietary needs.
Some other caffeine-free drink options at Starbucks include:
Iced Passion Tango Tea: This caffeine-free herbal blend of hibiscus and lemongrass is hand-shaken with ice and lightly sweetened with lemonade for a refreshing taste.
Steamed Apple Juice: A perfect non-dairy and hot beverage option, steamed apple juice provides a warm, fruity alternative for kids.
Vanilla Crème: Hot and milky, this drink offers a creamy treat without the caffeine, suitable for children who prefer a sweet, warm beverage.
Remember not to include exaggerated or false claims while discussing these options, and always ensure that the chosen beverage is appropriate for your child's preferences and dietary needs.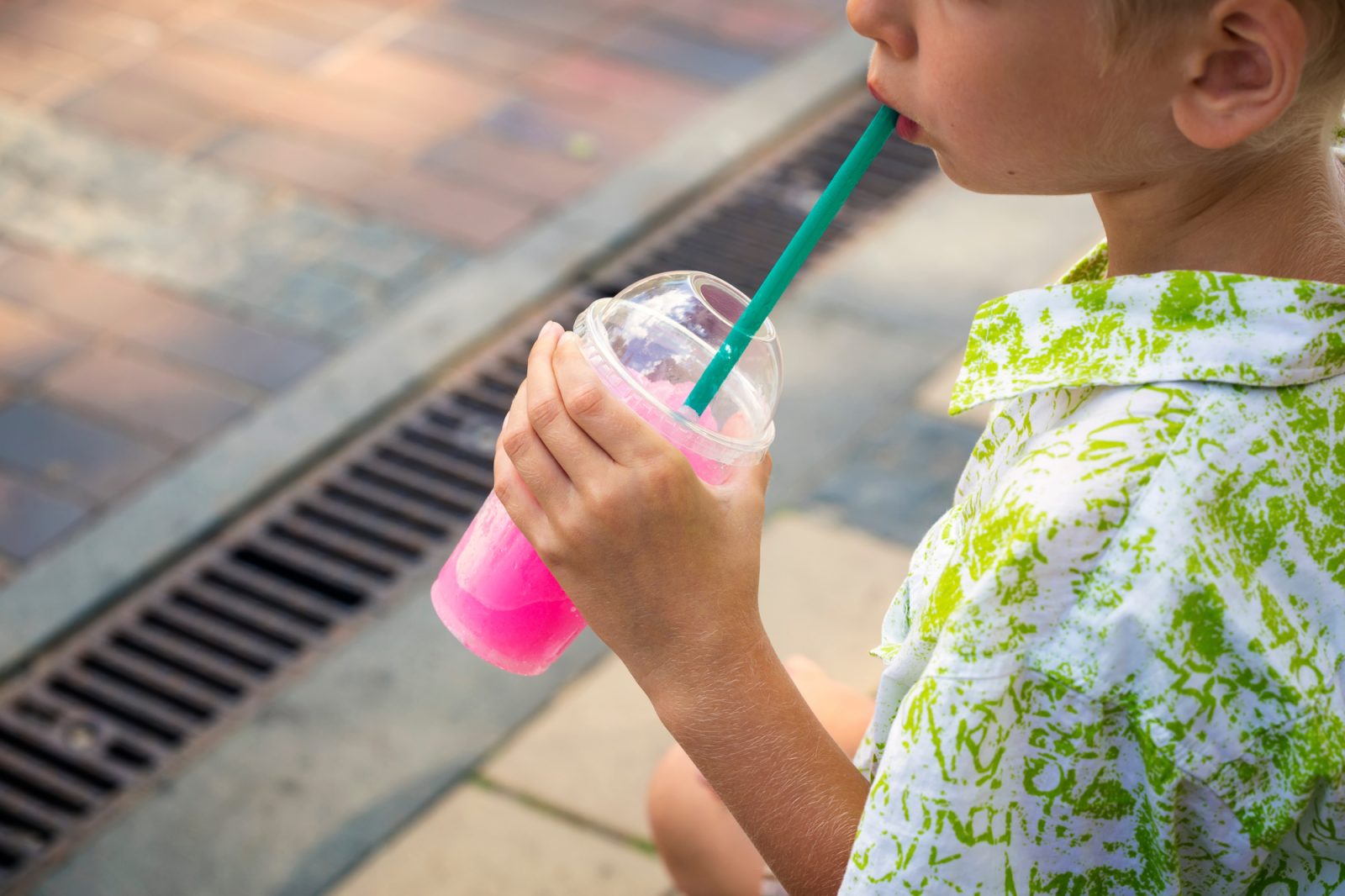 Navigating Starbucks Drinks for Kids
Starbucks, a popular coffee chain, offers a variety of kid-friendly drinks that cater to their preferences and dietary needs. In this section, we will explore some top picks from the Starbucks menu that are suitable for children.
One excellent choice for kids is the short steamed milk. It can be customized with 1-2 pumps of flavored syrup, such as vanilla, brown sugar, caramel, hazelnut, toffee nut, mango, peach, or cinnamon dolce. For a cold option, consider ordering a tall milk on ice and add a sugar syrup of your child's choosing.
Another popular option for children is the frozen hot chocolate. To order this drink at Starbucks, ask for a Mocha Frappuccino without coffee. This results in a cold, sweet, creamy chocolate beverage topped with whipped cream, which is a delightful treat for kids.
Here are some additional kid-friendly Starbucks drinks:
Steamers: Get a plain steamed milk or steamed milk combined with syrup for a sweeter taste. Vanilla and cinnamon are available on the menu, but feel free to customize with any syrup flavors.
Horizon Organic Milk Chocolate: Usually chilled in Starbucks refrigerators, this drink tastes fantastic when warmed up for kids. As it comes from Horizon Organic dairy, it offers a healthier option.
Pink Drink: This popular and Instagram-worthy drink is made with Starbucks' Strawberry Acai Refresher, coconut milk, and real pieces of strawberries. It's a refreshing and fruity choice for kids to enjoy.
Summary
When ordering drinks for children at Starbucks, remember that they offer smaller sizes and warmed to the perfect kid's temperature. Do not hesitate to ask the barista to customize the drinks according to your child's preferences.
In summary, navigating the Starbucks menu for kids can be a delightful experience. Offering a variety of customizable, tasty, and child-friendly options, Starbucks is a welcoming place for families to enjoy beverages together.