One of the best ways to lose weight is to incorporate more healthy smoothies into your diet. This article will outline 3 delicious smoothies for weight loss. These smoothies are delicious, nutrient-dense drinks packed full of protein, healthy fats, vitamins, and fiber.
Why Smoothies for Weight Loss?
The multi-billion dollar global diet industry feeds off people's failure to lose weight successfully. While some people may suffer from a medical condition that contributes to their body fat levels, such as an under-active thyroid, the main barrier for most people is their relationship with food. That's why the most effective way to lose fat doesn't involve supplements at all; it involves learning how to manage your diet and feed your muscles while burning fat. A simple and effective way of doing just that is to prepare fast, nutritious smoothies that will help you meet your weight loss goals.
Less Than 5 Ingredients
Smoothies are great because they can contain less than five ingredients, be made ahead of time, and are easy to store and carry. Whether you are studying, working, or traveling, a smoothie will give you a healthy, nutritious alternative to lunch no matter where you are. Having a high-protein smoothie for lunch means that you don't have to prepare or buy food and are still guaranteed to stick with your diet.
Before you make any changes to your diet, it's important to consult your doctor for a check-up. Once you've got the all-clear, here are three smoothies that you can use to replace your lunch and get back on track with your healthy lifestyle.
The PB&J High-Protein Smoothie
In a blender, add a cup of your favorite milk, a scoop of vanilla protein powder, one tablespoon of peanut butter, and half a cup of frozen strawberries. Blend it up, and you'll have the great taste of a classic PB&J sandwich without any of the guilt. The protein powder not only supports your body to build muscle, but it can also suppress your appetite, which makes it easier to eat less during the afternoon and evening.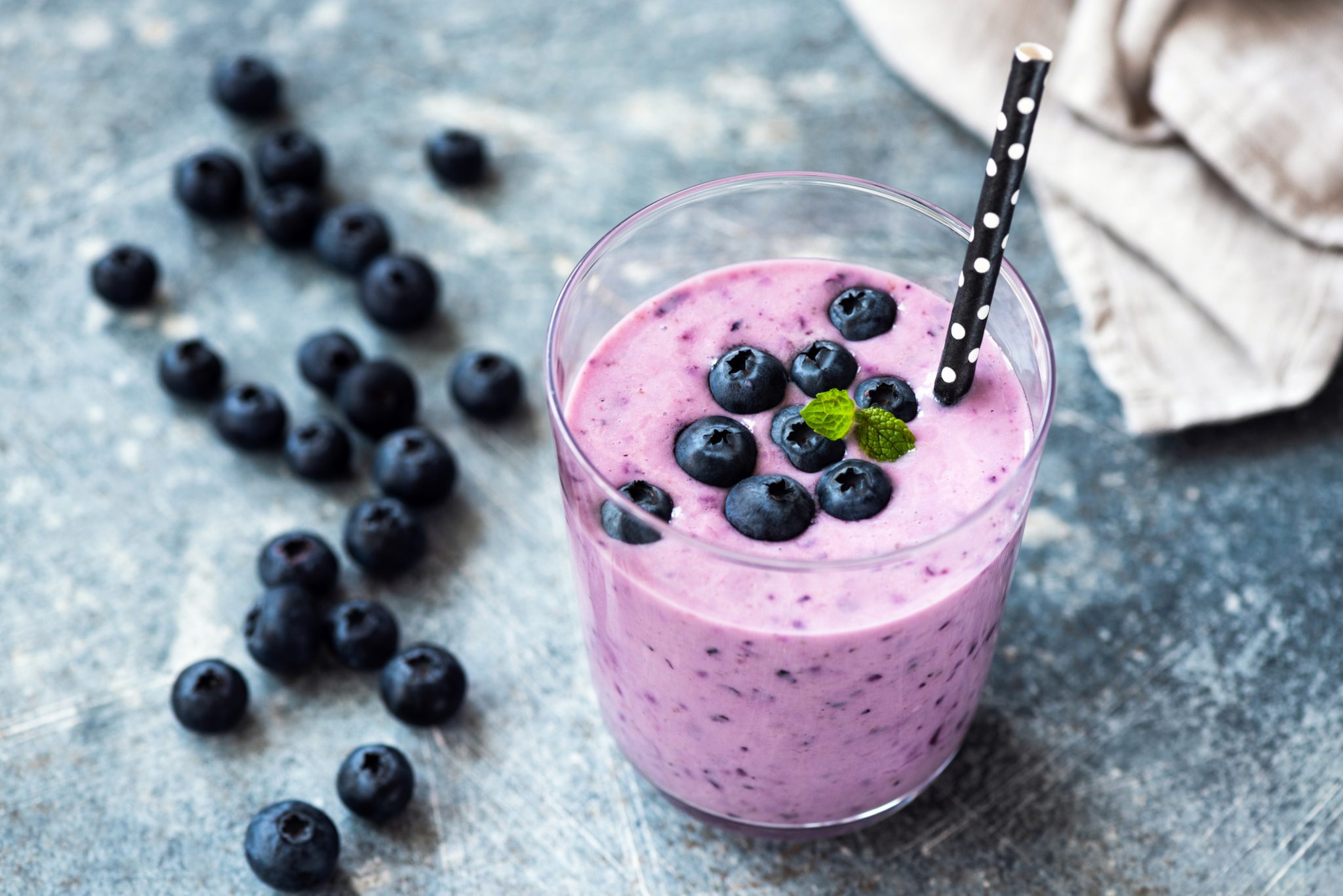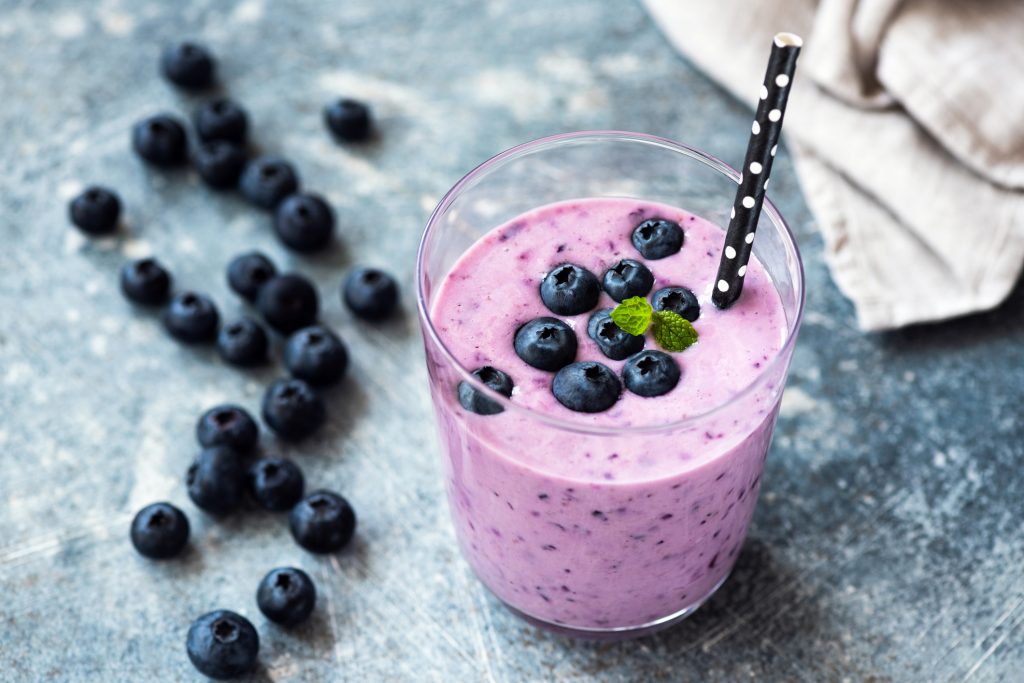 The Blueberry Twist Smoothie
For a simple yet delicious and highly nutritious smoothie, add a cup of your favorite milk, a handful of frozen blueberries, and a scoop of protein powder to your blender. Once blended, you'll have a super smoothie that will help you stave off hunger pangs between lunch and dinner.
Coffee and Chocolate Smoothie

Add one cup of your milk of choice into a blender, followed by a frozen banana, a teaspoon of instant coffee, another spoon of cocoa powder, and a scoop of vanilla protein powder. Once blended, this will give you a nice, refreshing smoothie that will save you time while helping you stick with your diet. The caffeine in the coffee will give you some extra energy to power your way through the afternoon without breaking your diet.
Tips for Experimenting with Different Flavors
These three simple smoothie recipes are delicious just as they are, but don't be afraid to experiment with different flavors and change things up a little. There are dozens of ways to change the taste and texture of the smoothies without adding too many calories.
For example, you can experiment with different protein powders such as chocolate, strawberry, banana, and more. You can also add a few drops of food flavoring oils to add a little variety to your shakes. A few drops of peppermint oil with some chocolate protein powder will give you a mint-choc shake, while some orange oil can liven up a vanilla shake, and pineapple oil tastes great with strawberry. The possibilities are limitless!
Smoothies For Weight Loss Summary

High-protein smoothies make great, healthy alternatives to lunch and help you stay within your recommended calorie intake and meet your weight loss goals. With a little creativity, you'll have dozens of combinations that you can use year-round and reach your target weight with ease.
If you are interested in how coffee and tea can help you lose weight, here are a few other articles by Best Coffee Recipes:
How to Make Black Coffee with Honey for Weight Loss
How to Drink Green Tea for Weight Loss