A guide to keeping, storing, and using coffee beans and grounds
If you're a true coffee lover, nothing ruins the morning quicker than coffee that sucks. Quality, freshness and taste are key to making that perfect cup. When you're feeling underwhelmed with your brew, has it ever made you wonder, does coffee expire?
The answer might just surprise you. So, to make sure you're drinking the best-tasting and freshest brew around—or even planning to use coffee in your recipes, we've compiled a helpful coffee guide on how long to keep coffee, signs of when to toss it, how to store it, and more.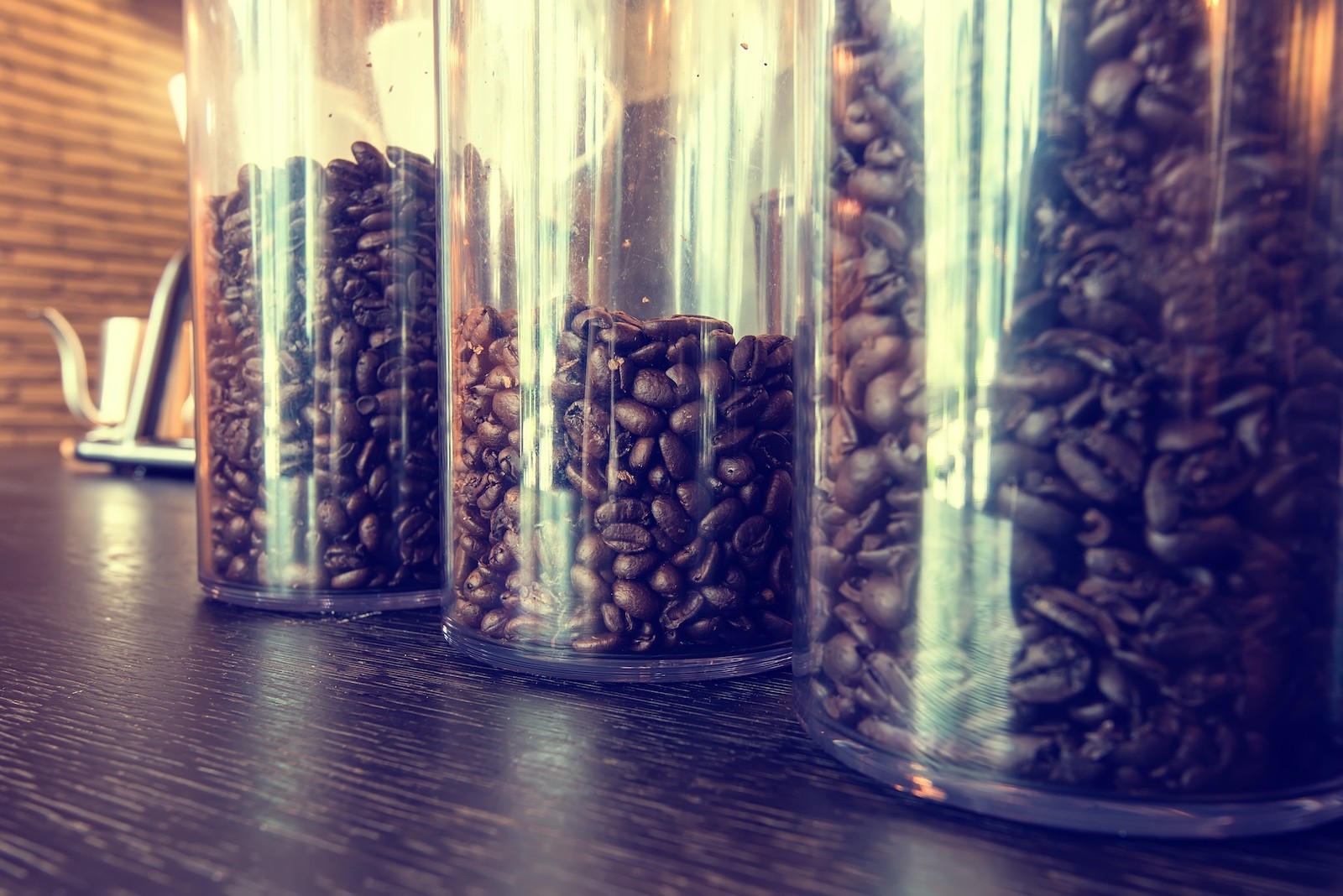 How Does Coffee Expire?
Usually, roasters will have an expiration date labeled on their bags, and it's normally about a year after the date that the coffee was roasted. After roasting, the coffee is packaged in sealed bags with nitrogen in order to further preserve freshness. However, once you decide to open the bag, the coffee will slowly begin to break down due to its exposure to oxygen, moisture, and the light – a process called photodegradation. These elements alter the organic composition of coffee, making it stale.
Signs of Stale Coffee
Coffee doesn't spoil or develop mold, so it's hard to tell if your coffee has expired based on its appearance. Coffee is a dry product, so there's little moisture to allow mold to grow. To check if your coffee is still fresh, trust your nose and taste buds. Bad coffee has lost its pleasant aroma, and the flavor is stale when you drink it.
Best Ways To Store Coffee
To preserve your beans' fresh roasted flavor as long as possible, store them in an opaque, air-tight container at room temperature. Coffee beans can be beautiful, but avoid clear canisters which will allow light to compromise the taste of your coffee. Keep your beans in a dark and cool location. A cabinet near the oven is often too warm, and so is a spot on the kitchen counter that gets strong afternoon sun. Coffee's retail packaging is generally not ideal for long-term storage. If possible, invest in storage canisters with an airtight seal.
To Freeze or Not To Freeze…
Freshness is critical to a quality cup of coffee. Experts agree that coffee should be consumed as quickly as possible after it is roasted, especially once the original packaging seal has been broken. While there are different views on whether or not coffee should be frozen or refrigerated, the main consideration is that coffee absorbs moisture – and odors, and tastes – from the air around it. Most home storage containers still let in small amounts of oxygen, which is why food stored a long time in the freezer can suffer freezer burn. Therefore, if you do refrigerate or freeze your beans, be sure to use a truly airtight container. If you choose to freeze your coffee, quickly remove as much as you need for no more than a week at a time, and return the rest to the freezer before any condensation forms on the frozen coffee.
Ways To Use Extra Coffee Grounds Nearing Their Expiration Date
Have some nearly expired coffee grounds or beans that you don't want to brew anymore? Try these suggestions:
Make a coffee soap or scrub using old coffee grounds. Mix 1/2 cup coffee grounds with 1/2 cup coconut sugar, 1/4 cup coconut oil, and 1 tsp ground cinnamon to make a full-body scrub. The antioxidants in coffee have anti-aging benefits, and caffeine can also reduce cellulite!
Blend brewed coffee with a scoop of vanilla ice cream, milk, and ice to whip up a coffee milkshake.
Pour brewed coffee in ice cube trays, freeze, and enjoy your coffee ice cubes!
Throw coffee grounds into your garden. Used grounds are best, but old grounds work too!
Give your dessert recipes a kick of mocha flavor by adding coffee to your recipes. Or try BestCoffeeRecipe's Black Joe Chocolate Cake Recipe!