The holidays are here and Dunkin is making it even sweeter! A holiday gift from Dunkin' has arrived. Introducing Dunkin's 12 Days of Donuts Promotion!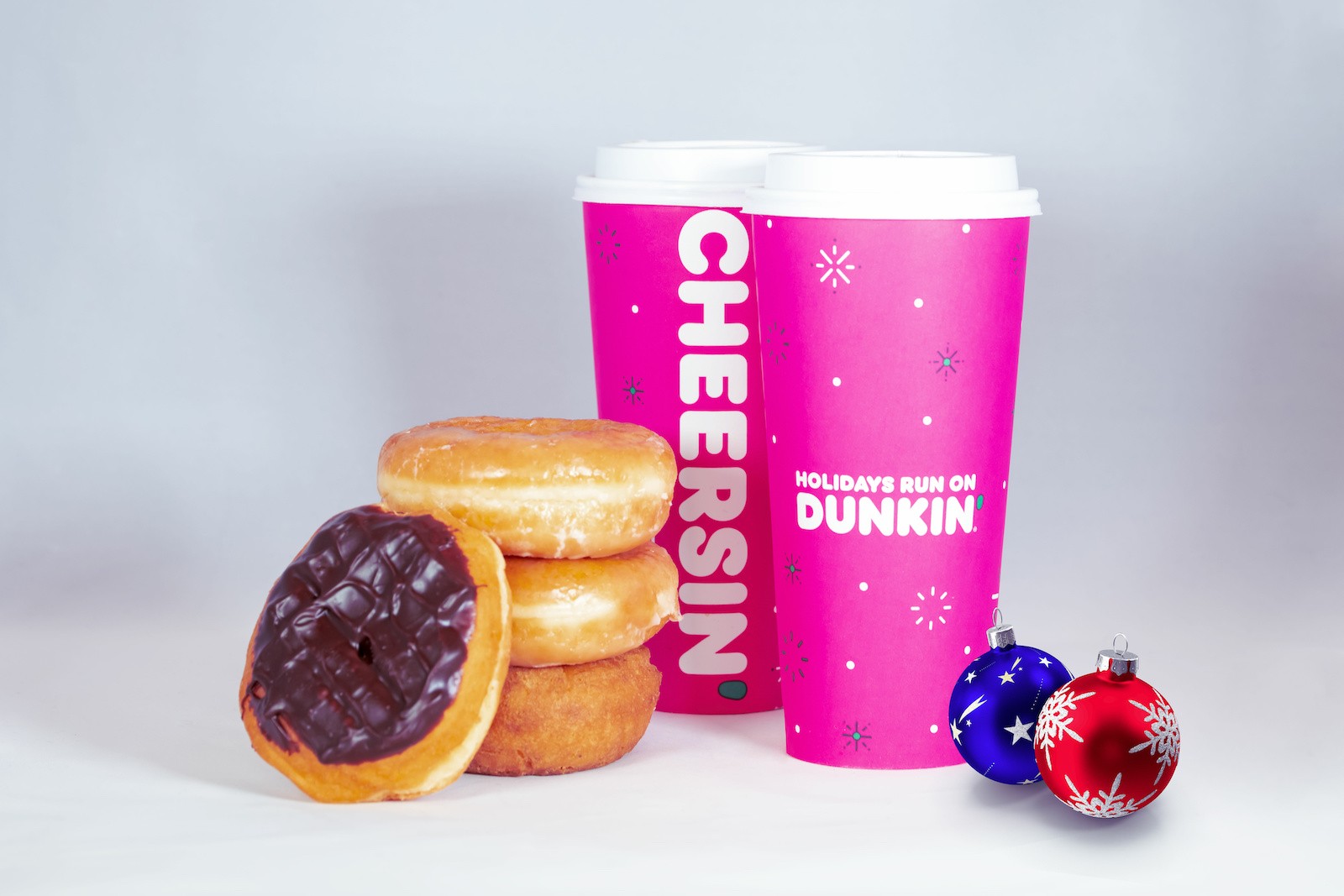 From now until December 24, 2022, you can get a free donut with every drink purchase at participating Dunkin locations.
Now that's exciting!
Here's everything you need to know about Dunkin's 12 Days of Free Donuts Promotion for 2022.
How To Redeem 12 Days of Donuts
In order to redeem the 12 Days of Donuts offer, you must be a Dunkin Rewards member by downloading the Dunkin' app.
Download the Dunkin' app and sign up for a rewards account so you can start saving on drinks, donuts, and more.
Locate the "Offers" tab and locate the offer entitled "Free Classic Donut with Any Drink Purchase".
Simply activate this offer.
Once activated, you will see a message with a green check mark letting you know to add all qualifying items to your order and enjoy!
You do not need to activate the offer each day. After activation, the discount will automatically apply to a qualifying mobile order or in-store upon scanning your loyalty ID.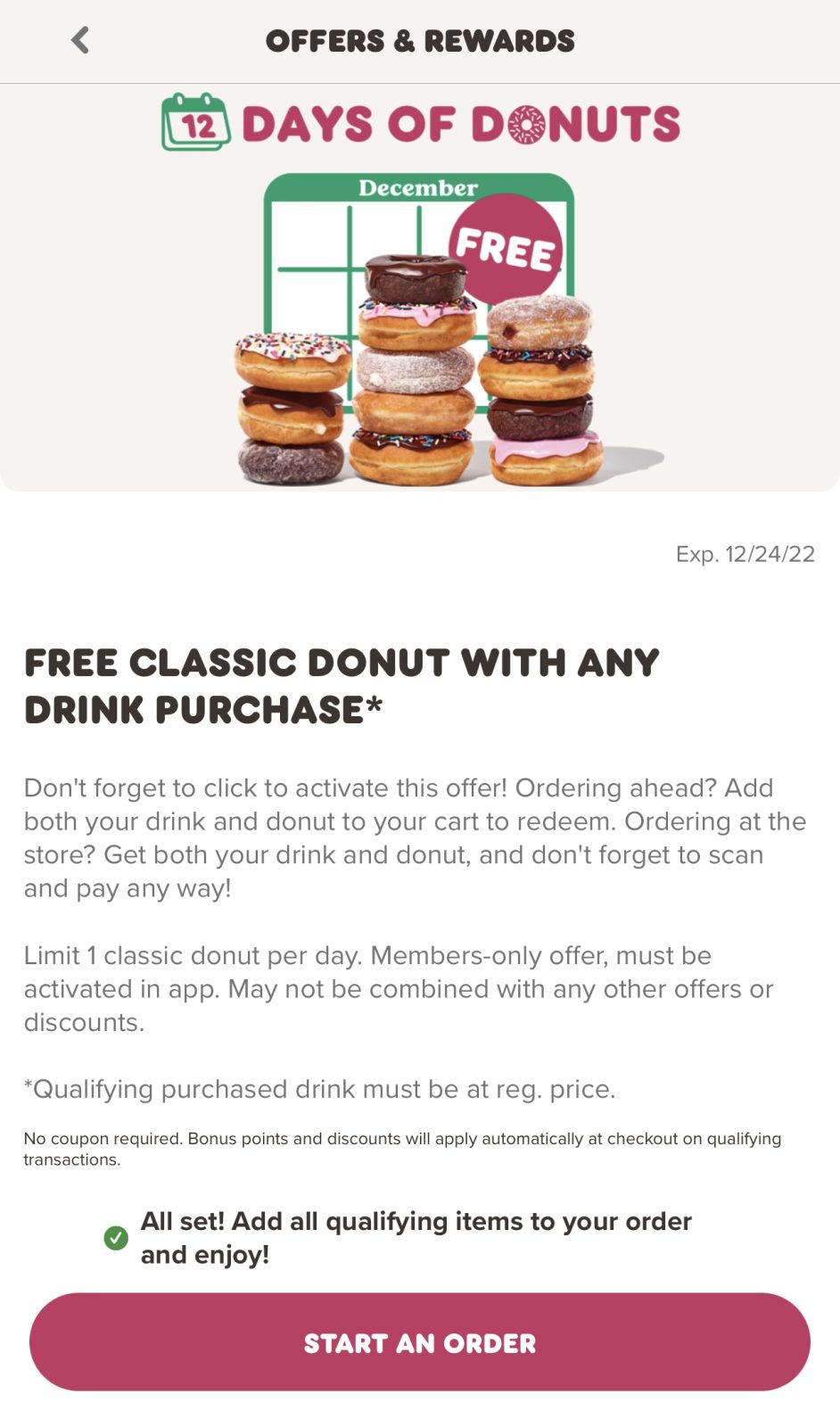 Dunkin' Days of Donuts Offer Details
You can purchase any drink in any size, but it must be at full price. The promotion allows (1) donut per customer per day and it cannot be combined with any other offers.
The Dunkin 12 Days of Donuts offer expires on Christmas Eve, or December 24, 2022 at midnight.
Eligible Drinks & Donuts
All hot and iced coffee, espresso drinks, tea, cold brews, macchiatos, frozen beverage purchases are eligible for this promotion.
As for donuts?
You'll be able to choose from any classic flavors including;
Boston Kreme
Chocolate Frosted
Double Chocolate
Glazed
Glazed Blueberry
Glazed Chocolate
Jelly
Old Fashioned
Strawberry Frosted with Sprinkles
Vanilla Creme
Vanilla Frosted with Sprinkles
Powdered
Don't Forget To Add That Free Donut
You must actually add the donut to your order!
Dunkin's new promotion is quite generous, as the only other freebie Starbucks offers is free coffee with the purchase of a $70 tumbler!
So, whether you're grabbing a morning cup of coffee or an afternoon pick-me-up, make sure to take advantage of this special offer.
Take advantage of these sweet deals and hop into Dunkin for a free donut with your drink.
Happy Holidays!