The Starbucks Refill Tumbler in 2023 was a highly anticipated product that gave Starbucks customers the chance to enjoy free coffee or tea for an entire month.
The stainless steel tumbler allowed customers to receive one free Grande Brewed Coffee or Tea, hot or iced, every day from January 1 to January 31, 2023. The best part was that no purchases were necessary, making it a great deal for those who frequent Starbucks.
Key Takeaways
The Starbucks Refill Tumbler 2023 allowed customers to enjoy free coffee or tea for an entire month.
The tumbler had a sleek and stylish design, with a stainless steel finish and secure lid.
Pricing and availability were announced in November 2022, with the tumbler priced at $64.95 plus tax and available at all Starbucks locations.
Starbucks Refill Tumbler Returns In 2024
Want free Starbucks coffee every day in January 2024?
With this tumbler you can get coffee every single day in beginning the first day in January 2024!
That's 31 days of free Starbucks coffee!
Why are we bringing this up now? Because last year (2022), the Starbucks refill tumbler released 2 days before Starbucks Red Cup Day which occurs this year on November 16, 2023.
Here is everything you need to know about the new Starbucks Refill Tumbler for January 2024.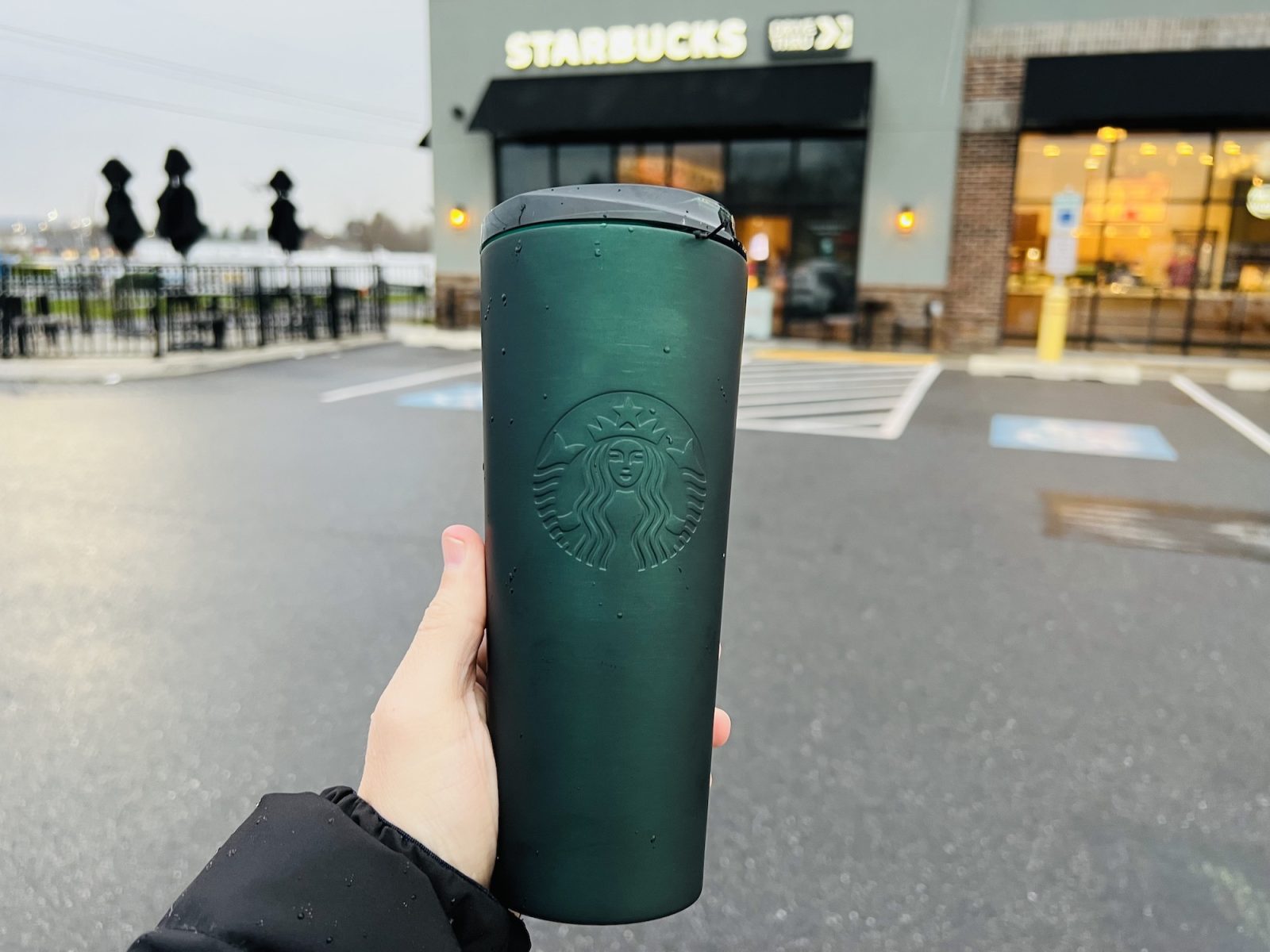 Starbucks 2024 Refill Tumbler
Last year's refill tumbler was designed in a sleek, matte dark green and hit stores on November 15th, 2022.
Exactly TWO days before Starbucks red cup day!
So, in other words, you should be ready to snag a refill tumbler this year on November 13th or 14th.
The tumbler typically holds 16 ounces, equivalent to a Starbucks grande-size beverage.
This is a fantastic deal, and you don't want to miss out — so get ready to capture this year's tumbler.
How Much Is The Starbucks Refill Tumbler?
With a regular Starbucks tumbler costing about $25.00, the 2023 Refill Tumbler was an initial investment of $64.95 plus tax.
With the average coffee around $4.00, it would only take approximately 12-14 visits to recoup your money.
Still, a fabulous deal!
We have not been able to confirm how much the 2024 Starbucks refill tumbler will cost, but be sure to expect a price increase from last year.
How To Get Your Free Daily Starbucks Drink
Once the midnight celebration begins in NYC on New Year's Eve, just bring your refillable tumbler to any participating Starbucks location and ask for your free grande brewed coffee or tea.
Not literally, as most Starbucks locations close early on New Year's Eve.
But you get the point.
Every. Single. Day. In. January. Equals. Free. Coffee.
Starbucks Refill Drinks That Qualify
You can get your drink hot or iced, and the drink must only be brewed coffee or tea.
The offer excludes Starbucks Reserve coffees, and you can only refill once daily.
Special drink customizations are also extra.
But seriously, this great deal is available for the entire month of January 2024, so take advantage of it!
Note: Free refills are for brewed HOT coffee, brewed HOT tea, ICED coffee, and ICED tea only.
Starbucks Refill Tumbler Summary
The holidays are just around the corner, and what better way to celebrate than starting the New Year (2023) with 31 days of free Starbucks drinks?
Get the Starbucks Refill Tumbler this NOVEMBER and start 2024 with a great gift to yourself!
Mark your calendars and remember to fill up your tumbler every day this upcoming January!