Starbucks Red Cup Day 2023 is an annual event that marks the start of the holiday season at Starbucks, celebrating the release of holiday beverages.
Starbucks fans are already getting excited about the release of red cups, which is still quite some months away.
However, it's never too early to start posting about it!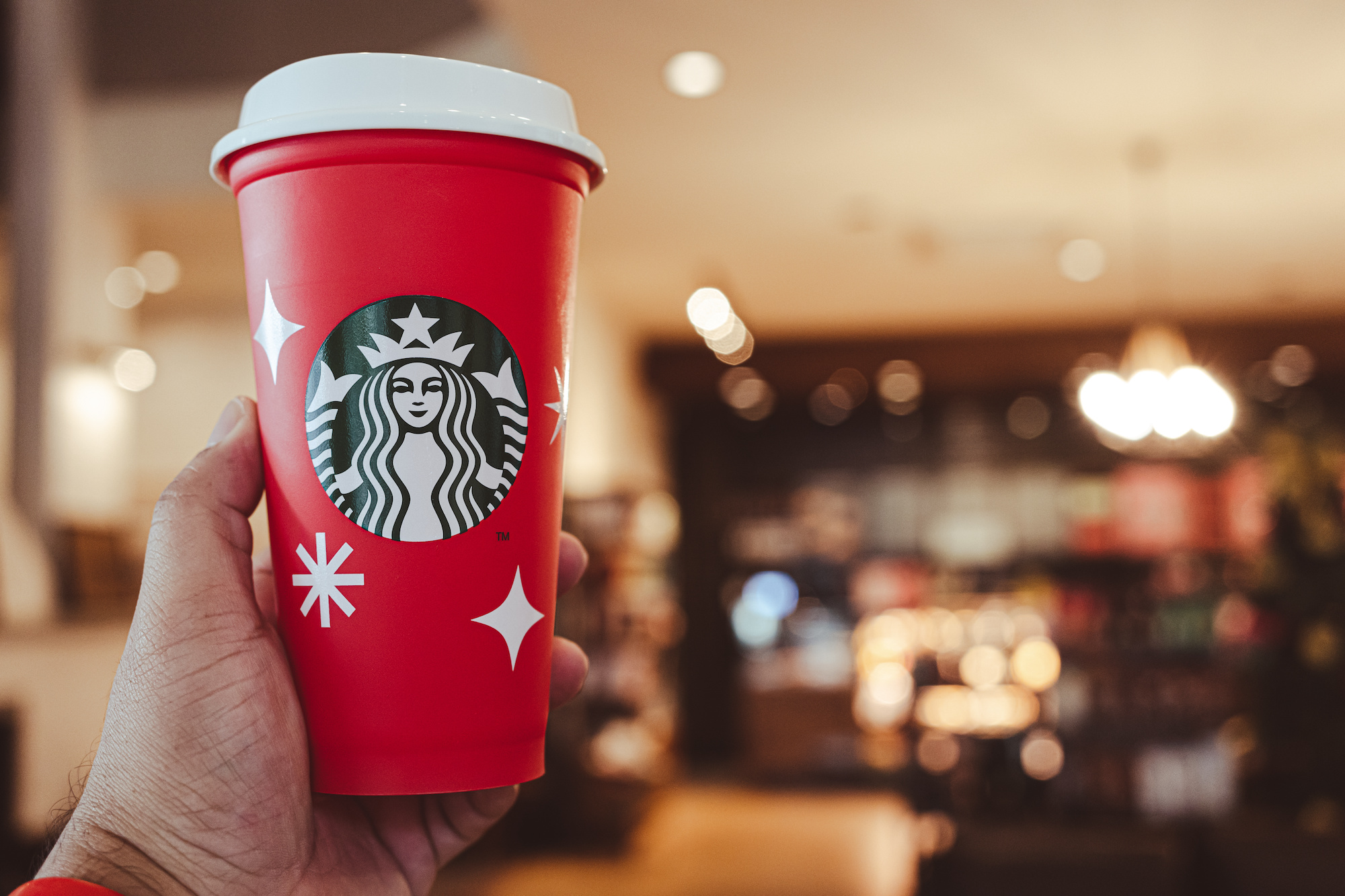 In 2022, Red Cup Day took place on November 17th, when customers received a free limited-edition reusable red cup with the purchase of a handcrafted holiday or fall beverage.
Collectors and coffee lovers look forward to seeing the new designs and indulging in Starbucks' handcrafted holiday beverages as part of their yearly traditions.
Starbucks Red Cup Day 2023
Release Date
Starbucks Red Cup Day 2023 has not been officially announced yet.
However, we believe Starbucks Red Cup Day 2023 will occur on November 16, 2023, which falls on the third Thursday of the month as per the usual tradition.
Starbucks Red Cup Day is an annual event where Starbucks unveils its festive holiday cups to mark the beginning of the holiday season.
The tradition has existed for over 25 years, with various designs and colors adorning the cups.
Customers can receive a reusable red cup with a handcrafted holiday beverage on Red Cup Day.
However, only while supplies last.
Get out of bed EARLY.
The significance of Starbucks Red Cup Day is not just about the festive designs but also about promoting sustainability and reducing single-use waste during the holiday season.
By offering reusable red cups, Starbucks encourages customers to make more eco-friendly choices and participate in waste reduction efforts.
Moreover, Red Cup Day also marks the return of Starbucks' popular holiday beverages, such as the Peppermint Mocha, which celebrated its 20th anniversary in 2022.
These seasonal beverages add to the festive atmosphere and are enjoyed by customers worldwide during the holiday season.
Perfect for spreading holiday cheer!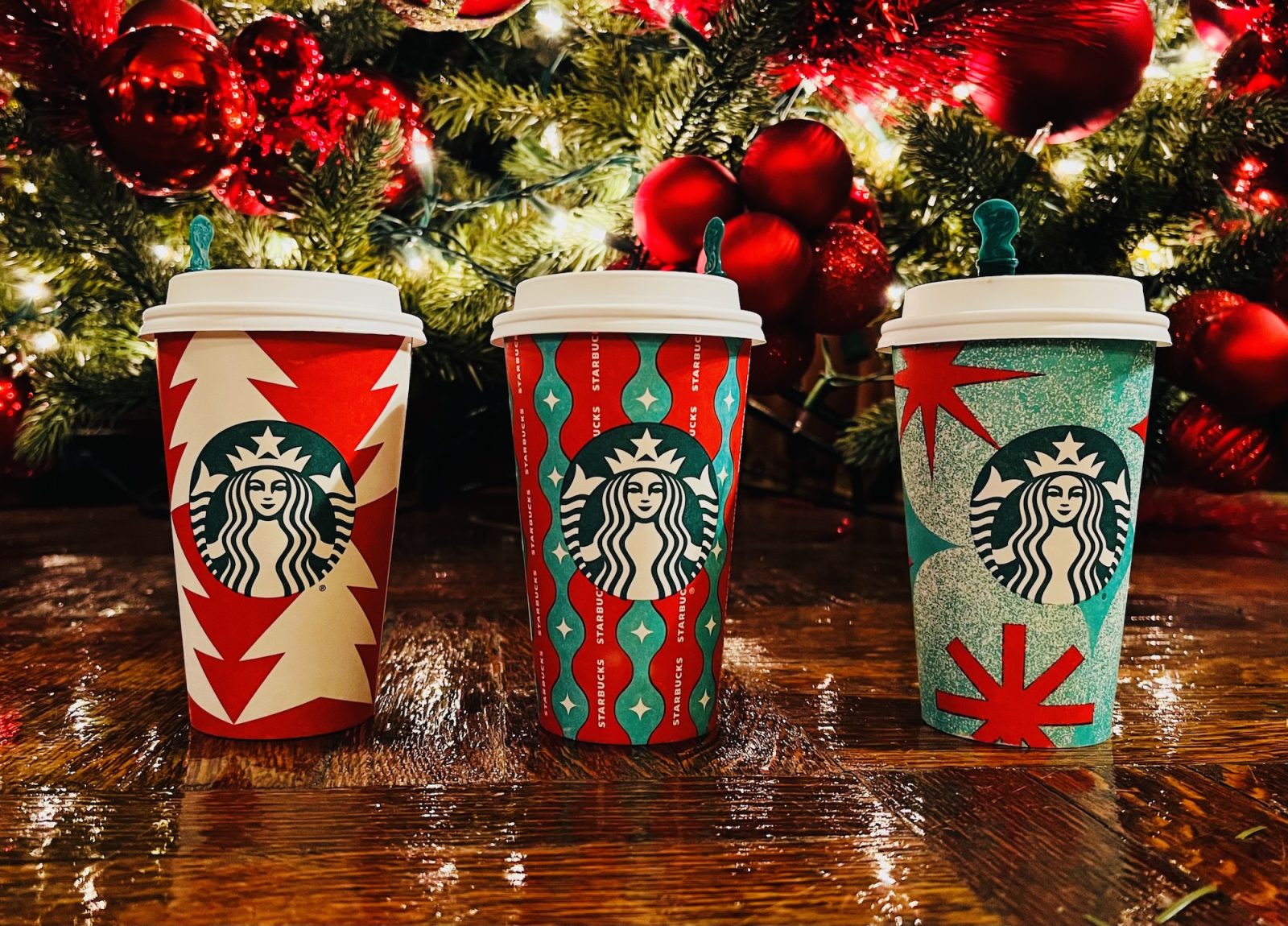 Holiday Beverages and Menu
Starbucks is known for its renowned holiday menu, featuring handcrafted beverages that showcase the warm and cozy flavors of the season.
In 2023, we expect the classic holiday drinks to return and possibly a NEW beverage or TWO!
Classic Favorites
Some of the most popular holiday beverages return to the menu each year, including the Peppermint Mocha, the sweet and nutty Chestnut Praline Latte, and the indulgent Caramel Brulée Latte.
The Irish Cream Cold Brew is also a delightful option for those who prefer a refreshing cold brew.
Hot chocolate lovers can indulge in the rich Peppermint and creamy White Hot Chocolates.
Welcome to Starbucks coffee holiday season!
Starbucks Reusable Red Cup Day Eligibility
Last year to become eligible, you needed to order one of the 2022 holiday menu drinks that qualified. These drinks included the following:
Peppermint Mocha
Caramel Brulee Latte
Chestnut Praline Latte
Toasted White Mocha
Since Starbucks Pumpkin was still in season, you were also allowed to order a pumpkin drink and still receive a free red cup.
When the time gets closer, it's a good idea to double-check with your local barista to make sure your drink qualifies for the promotion.
Getting to your local Starbucks early is recommended to guarantee a reusable holiday red cup.
Even in 2023, Starbucks is still facing a staffing shortage and dealing with supply chain issues that may limit open times and the number of red cups each store receives.
Starbucks Red Cup Day Previous Years
If you are hearing about Starbucks Red Cup Day 2023 for the first time, no worries.
You can check out the history of red cup day in our Starbucks Red Holiday Cups Through the Years!