You've been shopping for weeks and have even done your due diligence to sample most of the drinks on the Starbucks holiday menu. The kids wake everyone before the sun on Christmas morning to tear into the presents under the tree. However, you forgot one thing! Probably the most important thing on the list! YOURSELF, and Coffee! And at precisely that moment, you ask yourself: Is Starbucks Open on Christmas Day?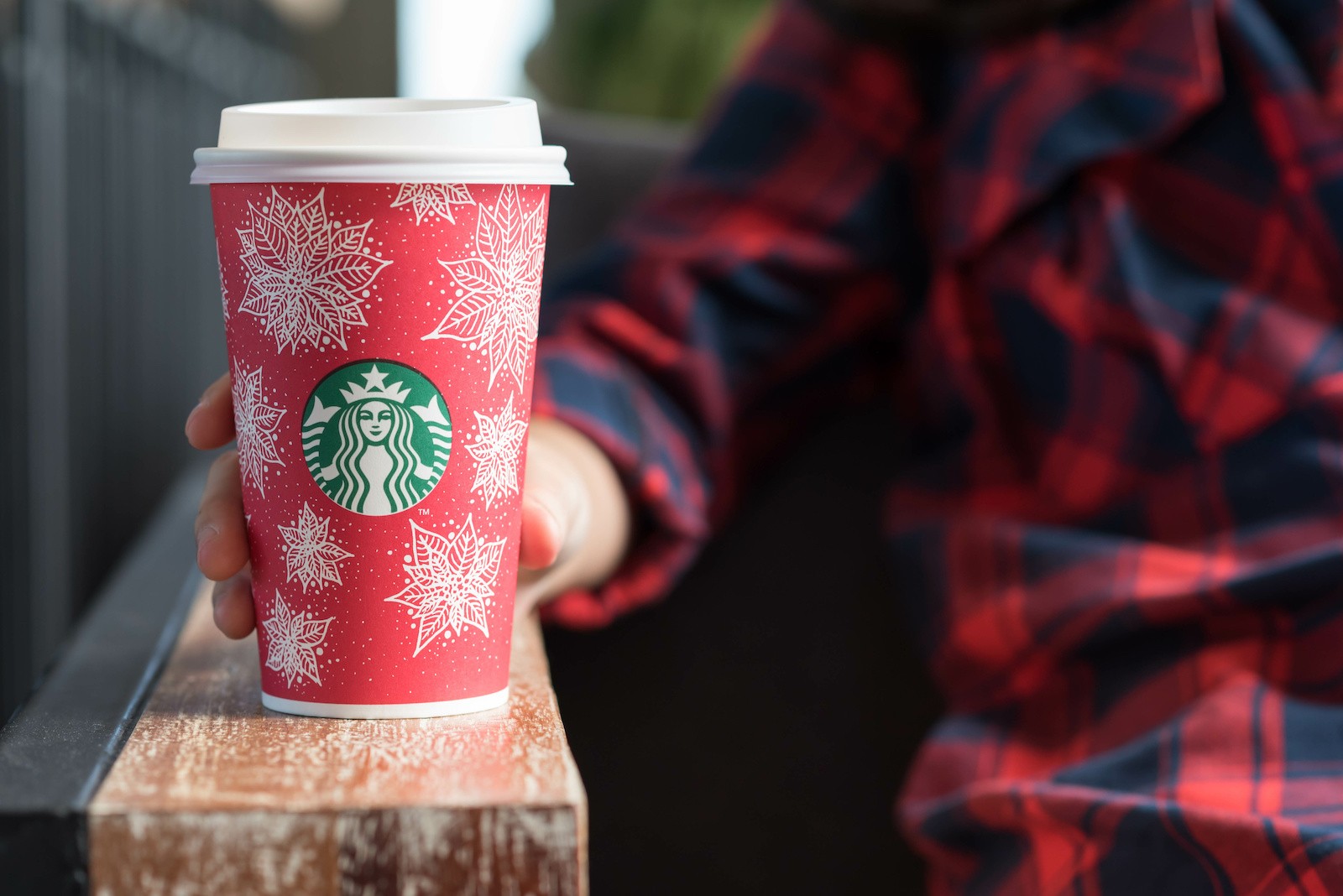 Is Starbucks Open On Christmas Day?
We have great news! Most Starbucks locations are open regular hours or have limited hours on Christmas Day. Starbucks encourages you to use the Starbucks store locator here to ensure your closest store does not have limited hours or is closed on Christmas Day. You can also use the Starbucks App by selecting your preferred location and attempting to order. If you see the "store closed" or "closing soon" alerts in red, you may be S-O-L, and convenience store coffee might be your only option. How horrible!
Starbucks Is Great For Missed Gifts
All of a sudden, you have a dual purpose on Christmas morning — coffee and a gift for someone that slipped your list. Starbucks gift cards are really easy, especially if you forgot to get someone a gift. Tumblers, ground coffee, and even color-changing cups are a sure bet to score a last-minute gift in a crunch.
Add Starbucks Coffee to Your Christmas List
Of course, this entire mess can be avoided. When someone asks you: Is Starbucks Open on Christmas? Tell them yes, and make sure they know your order and what time to deliver! Plan and make sure Starbucks coffee somehow makes it on your Christmas list and into your home…for YOURSELF on Christmas Day!