Did you know that color-changing cups contain thermochromic paint? This substance is heat sensitive and consists of pigments that change color depending on the surrounding temperature. If you want to add a pop of color to your life, it may be time to get the color-changing cups introduced by Starbucks. These come in a broad range of hues and creative designs that change as your beverage cools or warms up.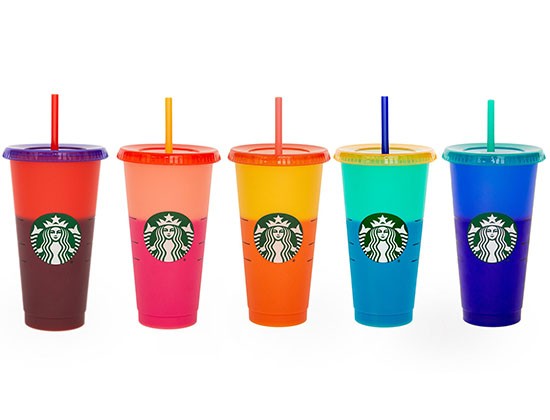 Are you interested in learning more about Starbucks color-changing cups and the available options? Read on to discover an interesting history and detailed explanation about how the tumblers work. We'll also provide more insights into the different styles Starbucks is offering during this year's holiday season.
Background of Starbucks Color Changing Cups
In April 2019, Starbucks came up with a brilliant idea to introduce color-changing cups into their market. Apart from targeting an increase in sales, the company also used this creative design to encourage reuse. In particular, some regions like Germany and the UK offered discounts to customers who brought these cups to Starbucks when buying drinks. After these mugs started trending on social media, people hurriedly purchased them, and within a short period, they were out of stock. However, Starbucks promised to continue restocking the merchandise throughout the year. The company currently releases holiday-themed options to lighten up the festivity mood and keep their customers happy.
How Do These Color Changing Cups Work?
If you've used or seen color-changing cups before, you may wonder how they work. The main idea, or "magic," behind them is heat-sensitive technology. Once you fill the cup with your favorite iced beverage, it will quickly change to a fun ombre hue design. The color your cup shifts to will mainly depend on the paints used to make it. It also varies depending on the temperature of the drink and the environment. For example, it can shift from a neon hue to an interesting ombre shade after putting in a cold beverage. On the other hand, if you pour a hot drink in the green tumbler, it will shift to a hot red hue.
Starbucks Color Cups in 2021
The Starbucks color-changing cups released in 2021 come in five different hues. These are green, scarlet, blue, emerald, and black. Still, the company has been launching unique designs and colors to match various seasons and holidays throughout the year. For example, during summer 2021, Starbucks released a limited edition of five fantastic color options. These were red, pink, yellow, blue, and green.
In February, the brand came up with a creative limited-edition cup perfect for Valentine's Day. This design had red kiss lips below the Starbucks logo and next to the checkbox. To date, the brand is still producing different color combos perfect for each season or holiday. In most cases, the price of the color-changing cups you buy will depend on the selected design. These often range from $18 for a set of about six cups. Still, the price may go up to $60 or more depending on whether you can use them for hot drinks and if they are a limited edition.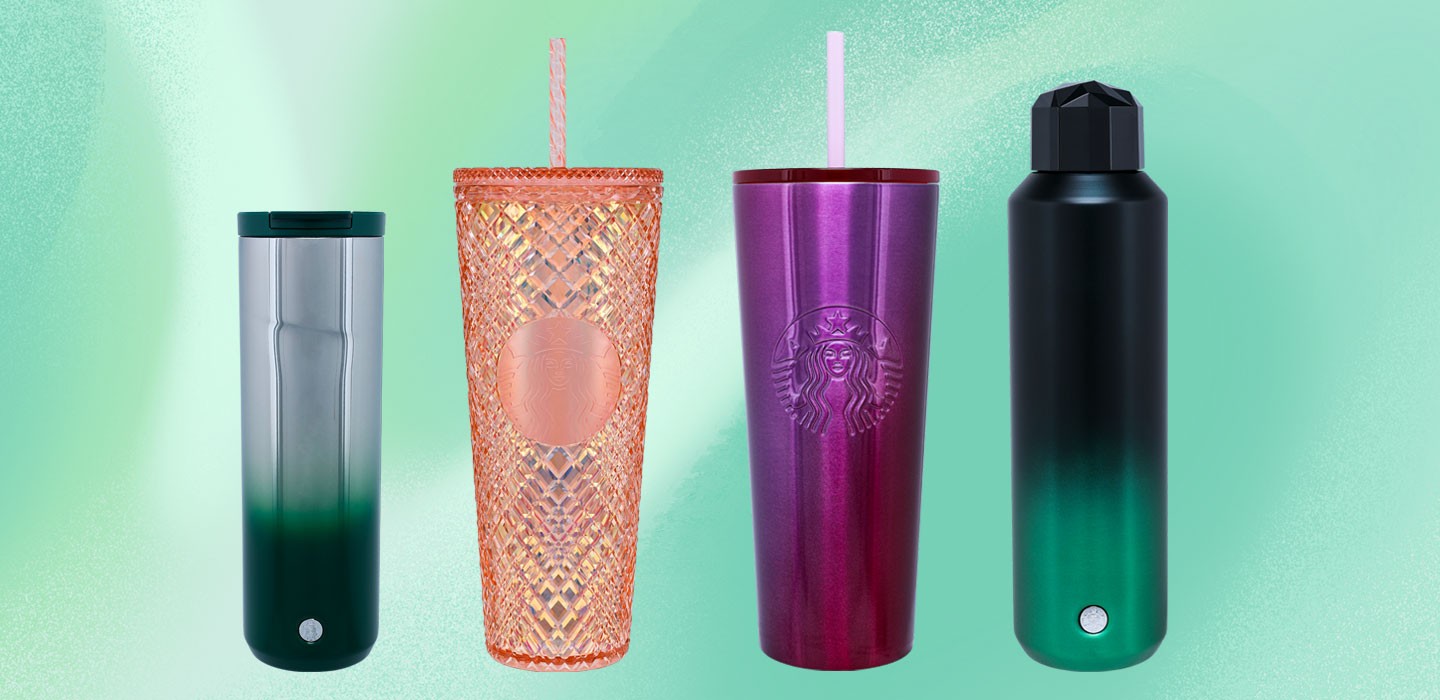 2021 Starbucks Color Changing Holiday Cups
As we gear up for holiday festivities, Starbucks plans to launch unique color-changing cups next to its signature red cups perfect for the upcoming season. While the images of the designs are out, the company has yet to release the merchandise. One attractive design to look forward to is the confetti cold white cup. This one will feature a color-changing straw with green and peppermint Christmas-themed stripes.
Unlike the usual confetti design with a blue lid, the holiday model will have a white one and retail at around $3.95 per piece at company branches and other licensed stores. Starbucks also plans to release a set of six color-changing tumblers during the holiday season. These will be available in green, red, blue, and pink hues with different ombre designs. If you prefer to get holiday-themed reusable cups, you can look forward to the two exclusive mug models the company will release. The first one will feature a hot red and dark green hue, while the second will be entirely green. Both of these designs are suitable for hot drinks and will come with a pure white lid.
Starbucks Confetti Cups
Confetti cups are a type of color-changing tumbler introduced by Starbucks. Instead of having a uniform color, these have confetti flecks that change from white to different bright shades. They also come with a blue lid and a multi-colored straw that also shifts to other shades.
The main perk of Starbucks confetti cups is that they are reusable and perfect for cold drinks. You can also hand wash them or place them in the top dishwasher rack. Confetti color-changing cups are perfect for festivities and holiday gatherings. Using them, you can make plain drinks look more exciting and flavorful. Apart from the famous white design, Starbucks also released a limited-edition confetti design during summer. This one featured a broad range of colors and studs to add more grip and create a luxurious feel. While most of these cups are out of stock, you can still shop for them at various stores.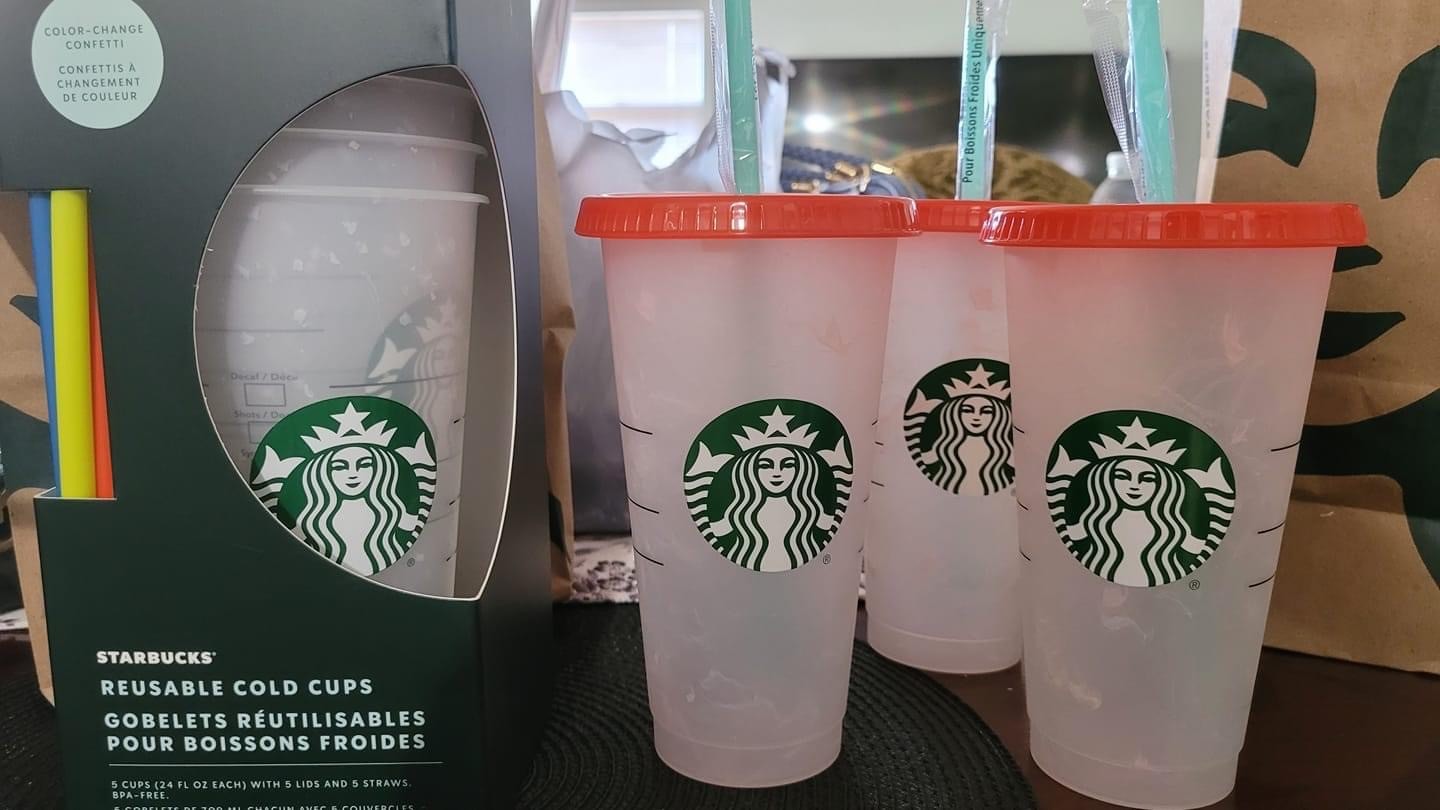 Add a Luxurious Feel to Your Drinks With Starbucks Color Changing Cups
The color-changing mugs released by Starbucks are a creative way to make drinking your favorite beverage more exciting, and getting holiday-themed ones will allow you to enjoy the festivity feeling throughout the year. You can also buy reusable confetti or hot drinks cups and gift your loved ones during Christmas or New Year.