For many, coffee is the best way to start a new day. And for some, it's an art. Whether it's an early-rising go-getter, a late-night studier, or a latte artist, the world wide web offers hundred of products made to improve every sip.
We narrowed it down. Here are twelve thoughtful coffee Christmas gifts for the coffee lovers in your life.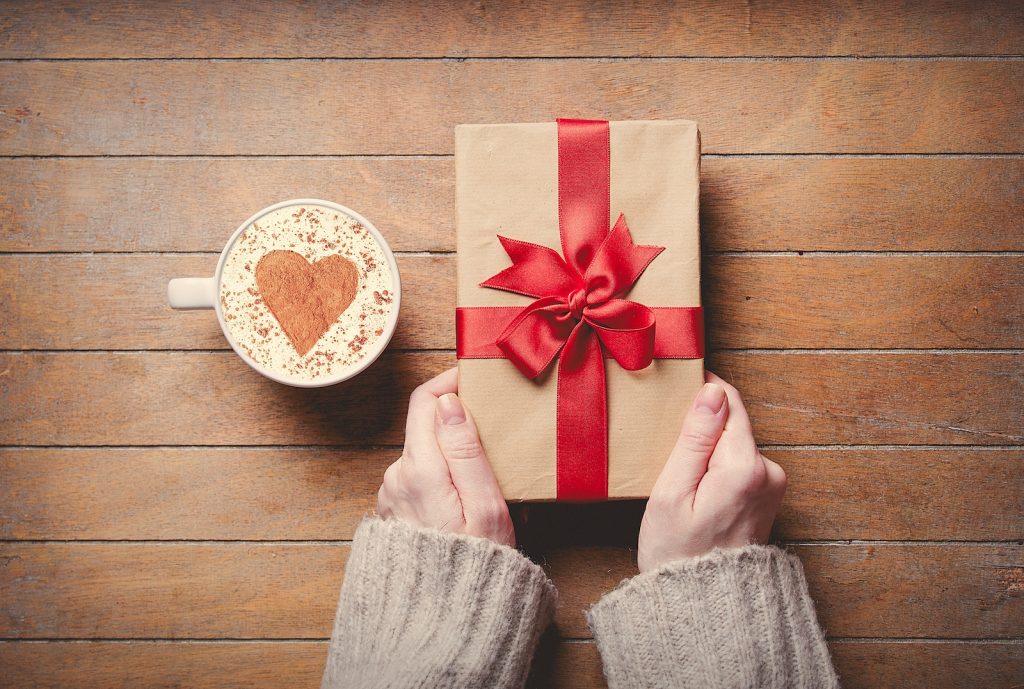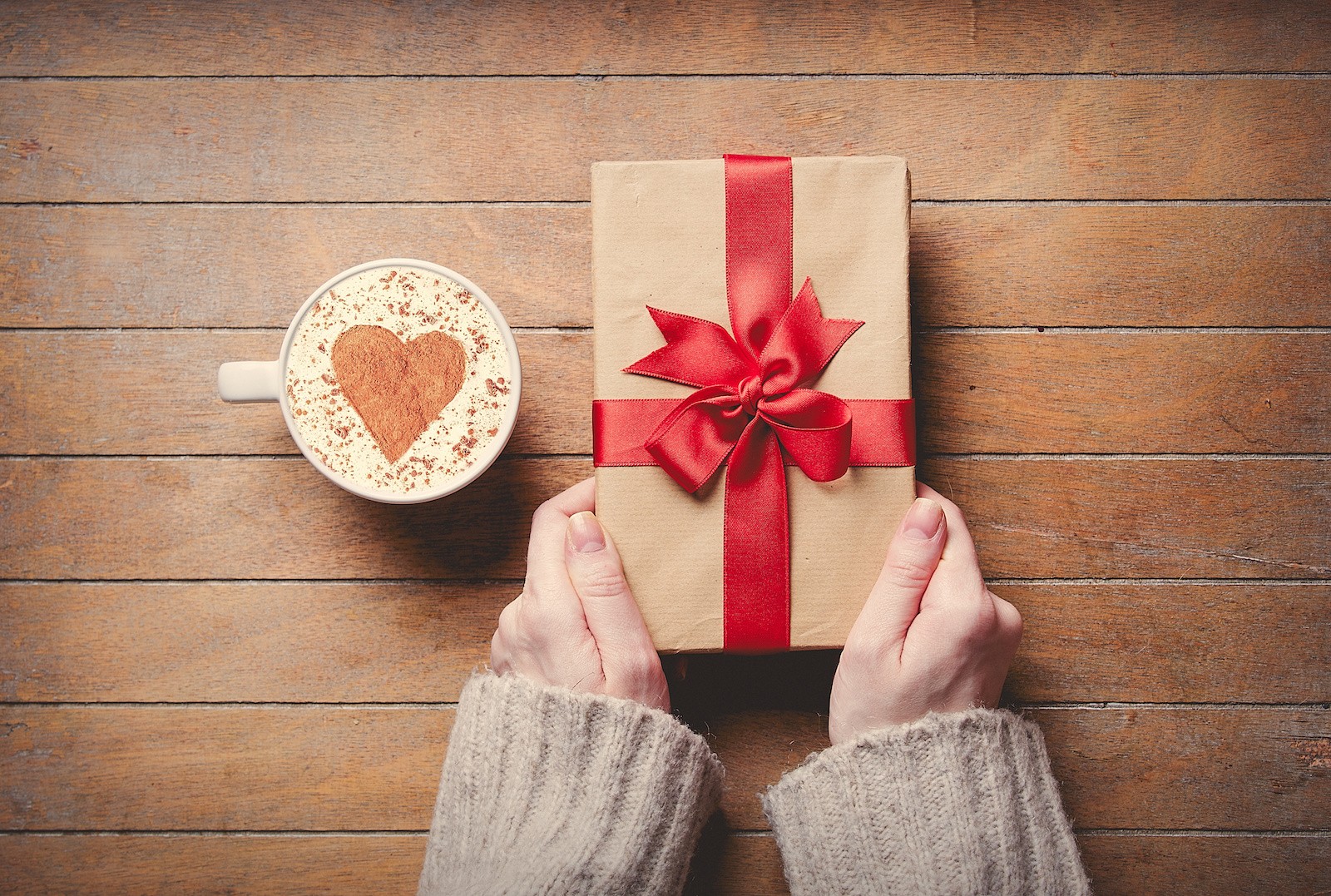 1. Coffee Subscription
It's the gift that keeps on giving the whole year…Clark. Coffee subscriptions have fresh, delicious varieties delivered right to your recipient's door. Not only does it mean that they'll never run out, but it offers the chance to try something new without the risk of wasted money—there will always be more on the way.
There are services that allow you to customize each box to make them more personal, memorable, and giftable. Other subscription packages feature "coffees of the world," high-end brews, and can even be tailored based on preference to predict what each person is most likely to enjoy.
2. Aeropress Coffee Maker
This is a super convenient coffee Christmas gift. What's a coffee lover without a high-quality coffee maker? With thousands of brands and products on the market, it can be hard to know the best choice. All things considered—functionality, personal taste, convenience—we found that the Aeropress coffee maker guarantees a rich, smooth cup of coffee in only a minute.
It brews 1-3 cups at a time and is so lightweight and durable that it can even do its job on the go. Give the Christmas gift of enjoying American or espresso-style coffee wherever your coffee lover may find themselves.
3. French Press
A French press serves up coffee that has been steeped instead of filtered, making its flavor stronger, tastier, and free of impurities. It allows users to tailor each cup to their own personal taste, as they control how long they steep the coffee, what grounds are used, and other details that are crucial to creating the perfect sip.
A French press tends to take up more space and can be a pricey buy depending on the brand you choose. But it will save money in the long run because of the intricacy and ability to make coffee that rivals even the most popular coffee shops. For these reasons and more, a French press is a must-have for any coffee lover's kitchen cabinet –the perfect Christmas gift for the coffee lover!
4. Espresso Machine
For the more avid coffee makers and drinkers, an espresso machine may be an investment worth your while. A tool like this offers more control over each detail—from the temperature of the coffee down to the milk steaming. Espresso is a thick, very concentrated coffee mostly sought out by those who are looking for a little extra caffeine for the energy boost.
Although it can be a pricier item, it saves money long-term, as espresso shots are often an extra charge at most coffee shops. Not only are these machines easy to use and good for money-saving, but having one allows users to make their coffee exactly the way they like it.
5. Milk Frother
This contraption is small but mighty—use it to aerate milk and create a heavy foam. It can also beat eggs or whipping cream, making its uses broader than just coffee. Adding one of these to your recipient's coffee collection is essentially adding cappuccinos, lattes, and macchiatos to the list of things you can make from home, so you can skip the long coffee shop lines.
Although some coffee makers include a milk frother as an attachment, it is more common to own handheld versions, which are more compact and easy to store (but just as effective).
6. Coffee Grinder
Another option if you're looking for more strong and flavorful is a coffee grinder—offering a brew that is fresh every time, and giving you the most out of even a small batch. It works by grinding coffee beans through two serrated rings, creating a finely ground coffee that is ready for its next steps.
There are manual and electric grinders available, varying in price and aesthetic design. Watching the grounds turn into a delicious cup of coffee is a satisfying way to start your day with self-care. Knowing that it was handcrafted at home instead of store-bought is a bonus. Coffee grinders offer the genuine experience of making even your coffee from scratch.
7. Pour-Over Kettle
Although this device is most commonly used for tea, using a kettle to heat up water and pour it over coffee also helps to preserve flavor and improve the taste. A gooseneck kettle is particularly useful when intended for coffee making, as it offers more control over where the grounds become more or less saturated. This allows users to decide how strong they want their coffee to taste.
Pour-over kettles are similar to pour-over coffee makers. They serve the same purpose, use a similar process, and yield results that are also stronger and more pungent.
8. Yeti Coffee Mug
A Yeti coffee mug may be the easiest Christmas gift you can buy. Yeti coffee mugs are vacuum-insulated to keep your coffee nice and warm—perfect for camping or winter morning car rides. The beauty of this product is that it is just as useful for iced coffee, and can keep your drinks cool on beach days or in a hot room just as well.
You may be thinking, "but there are so many insulated mugs on the market. Why Yeti?" The fact is, Yeti is well known to produce some of the best-insulated products on the market, making this mug, in particular, a reliable option because of its quality and durability.
9. Fun Coffee Mugs
Arguably one of the best parts of a morning cup of coffee is choosing the mug it goes in. Add a personal touch to any gift-giving moment by opting for a fun and playful graphic mug with pictures, sayings, or monograms. There are other accessories you may consider, such as stirring spoons, travel tumblers, or storage for coffee pods and sugar/creamer.
One may consider purchasing accessories that offer sustainability. For instance, reusable coffee filters and pods, metal straws for the iced coffee drinkers, or delicious coffee that comes in compostable packaging. Personalizing a gift is important, and there is undoubtedly something that caters to everyone's taste.
10. Coffee Mug Warmer
The days of warming up coffee in the microwave are over—compact and lightweight mug warmers can fit on desks, tabletops, and counters to keep your drink toasty as you take care of business. Their designs are so sleek and modern that it never takes away from aesthetics and can seamlessly blend into a variety of decor. This is another multi-use gift, as it can also be used for tea and measuring cups.
11. Latte Art Stencils
For all the aspiring baristas, there are latte art supplies to help them practice their skills. It can be trickier than it seems when first starting out, so stencils are a good idea for the beginner. From the latte Instagrammers to the subtle at-home brewers, this artistic gift idea is sure to delight. Gift a coffee lover with some stencils so they can add adorable designs to the top of their lattes—guaranteed to make each morning a little fancier.
12. Coffee Cart
What is a coffee lover without a coffee cart to store and display their collection? Choose one from any home/furniture store that matches their style, and watch them create a coffee station that feels organized, personal, and allows for easy access to all the tools they could need. Not only is it a useful item, but it doubles as home decor and will likely be around for a long time.
Best Coffee Themed Christmas Gifts Summary
With such a broad range of products available at your fingertips, it can be hard deciding what to buy. The good news is that a bigger market guarantees a wider selection that can satisfy different interests. Using this guide to choose a gift for the coffee-lover you know is a good place to start.
Whether you opt for a technological or personalized gift, these coffee-themed Christmas gifts are sure to impress all coffee lovers alike. By finding out what caters to each recipient's lifestyle and personal tastes, you can choose something that they will use, love, and remember you for. And, if you're a coffee lover yourself, perhaps you can put some of these products on your own wishlist, so you can enjoy coffee just the way you like it from the comfort of your home.