The holidays are upon us, and that means family, friends, and of course, coffee. If you're like us, you can't get through the holiday season without at least a few cups of coffee from your local Starbucks.
But what happens when Thanksgiving rolls around and you are craving one of those amazing new Starbucks Holiday Drinks?

Is Starbucks open on Thanksgiving Day? Let's find out.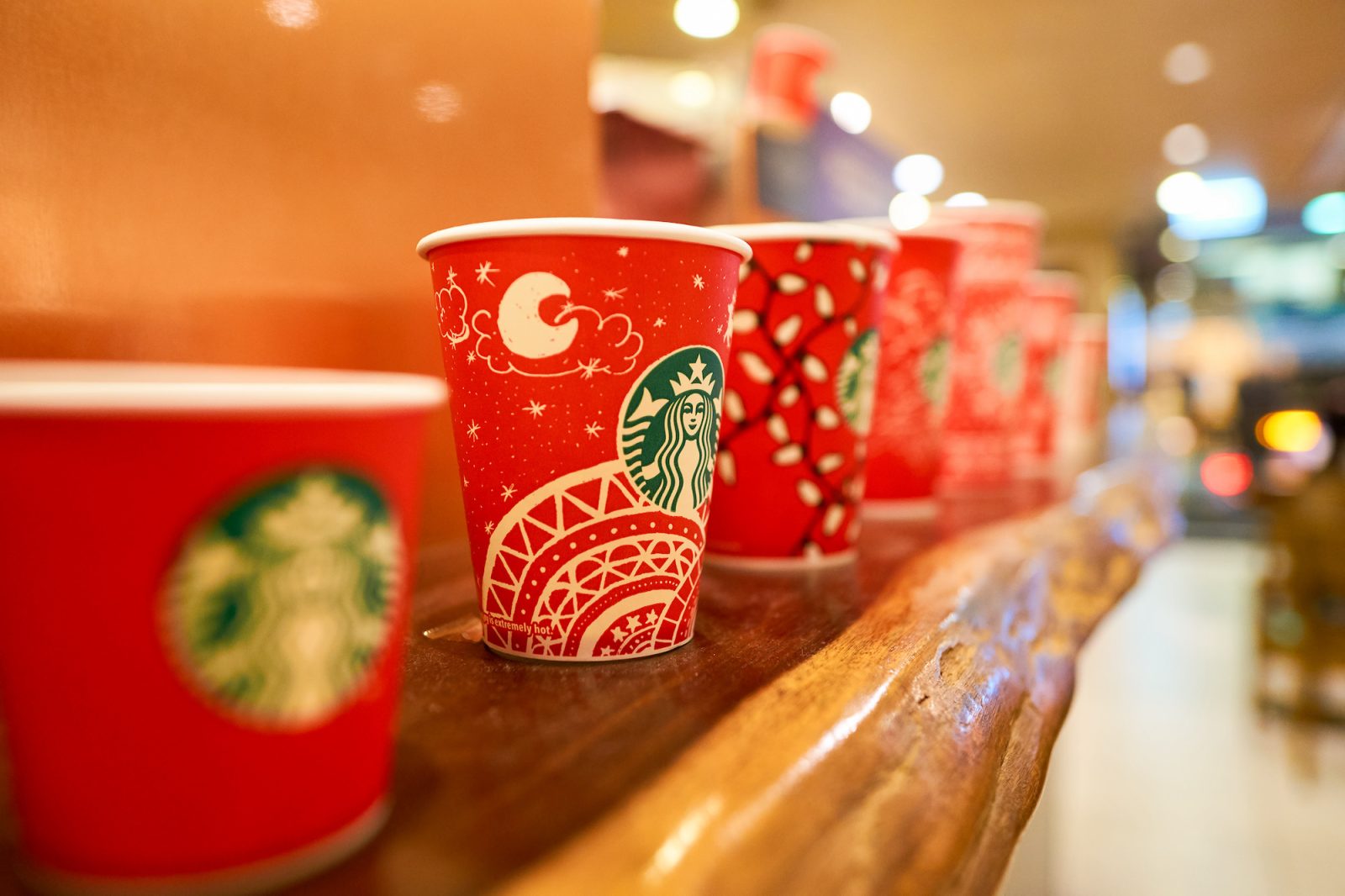 Is Starbucks Open On Thanksgiving?
We have great news! Most Starbucks locations are open regular hours or have limited hours on Thanksgiving.
Some stores are even open on Christmas Day!
While most stores and businesses close for the holiday, Starbucks keeps as many locations open as possible.
However, because it is a holiday, hours may vary by location.
It's always best to check your store's hours before making the trip.
Stores remaining open on Thanksgiving are typically located in high-traffic areas such as airports and malls.
So if you need a Starbucks on Thanksgiving Day, chances are you'll be able to find one.
Use the Starbucks Store Locator
Starbucks encourages you to use the Starbucks store locator to ensure your closest store has enough hours and is open on Thanksgiving.
You can also use the Starbucks App by selecting your preferred location and attempting to order.
If you see the "store closed" or "closing soon" alerts in red, you may be S-O-L, and convenience store coffee might be your only option. How horrible!
Starbucks Thanksgiving Summary
Whether you're spending Thanksgiving with family or friends, or just taking a break from all the holiday craziness, sometimes you need a good cup of coffee.
And thanks to select Starbucks stores that will be open on Thanksgiving Day, you can still get your favorite coffee even on the busiest of holidays.
Just remember to check the store's hours before you head out!
Happy holidays!