Summer is just around the corner, and we couldn't be more thankful for brighter brews and a new menu release from Dunkin'. This year's Dunkin' spring menu has a surprise birthday guest, and it's putting on quite the show! Here is everything you need to know about the new Dunkin' Cake Batter syrup and our signature latte review.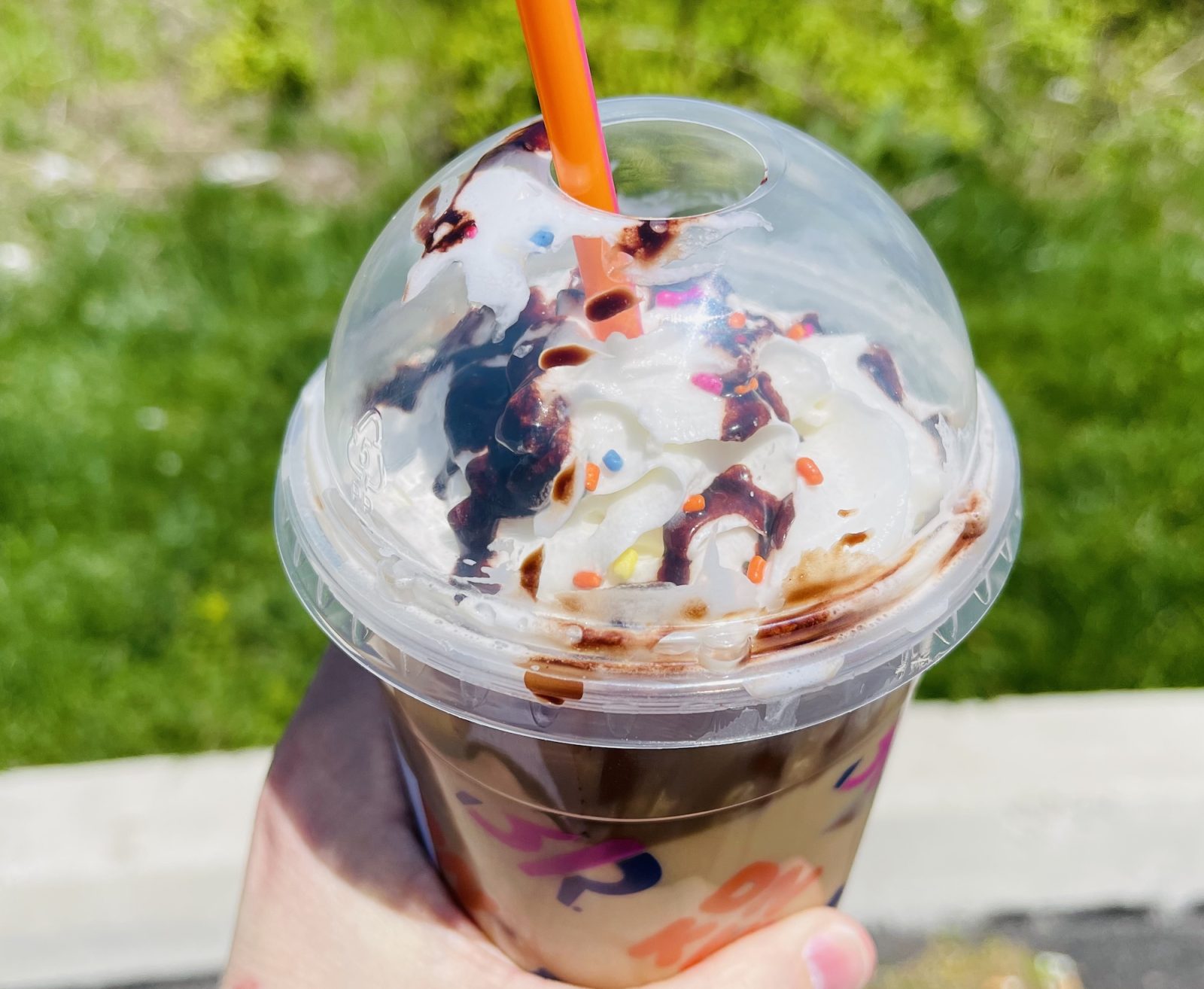 Cake Batter and Cookie Dough Batter Are Different
Cake batter and espresso sound like a great pair — and it's imperative not to confuse cake batter with the cookie batter we love. They are two completely different addictions.
Cake Batter Syrup and Signature Latte Review
We selected whole milk as the dairy of our choice for our first run at this party-goer latte. The cake batter is subtle, vanilla-tasting, not too sweet, and it pairs exceptionally well with espresso. Bottom line? Dunkin' just added cake batter to coffee, and it's damn good!
The iced version of the Cake Batter Signature Latte is topped with whipped cream and waves of mocha syrup littered with rainbow sprinkles — making this latte quite the showstopper. Make sure your local Dunkin' doesn't try to skimp out on the rainbow sprinkles because they are the best part!
The cake batter syrup is SO good we can't wait to try it in sunrise batch iced coffee, variations of mocha lattes, and even underneath a cold foam cold brew! WOW!
Celebrate Your Birthday with A Cake Batter Signature Latte
Are you celebrating a birthday between now and mid-August? Heck, it doesn't even have to be your birthday! Make sure you indulge in a latte/coffee version of your birthday cake now. Cake Batter syrup is a fantastic addition to this summer!