After a somewhat disappointing intro to the spring coffee season, Dunkin' is preparing to launch its second rendition of its spring menu on April 27, 2022. Unlike the previous menu release, new flavors, refreshers, and even RAINBOW SPRINKLES will have Dunkin' fans excited for what is about to hit stores. It's time to shake off the winter blues with these coffee flavors and drinks coming your way! Here is our 2022 Spring Dunkin' Menu Hit List.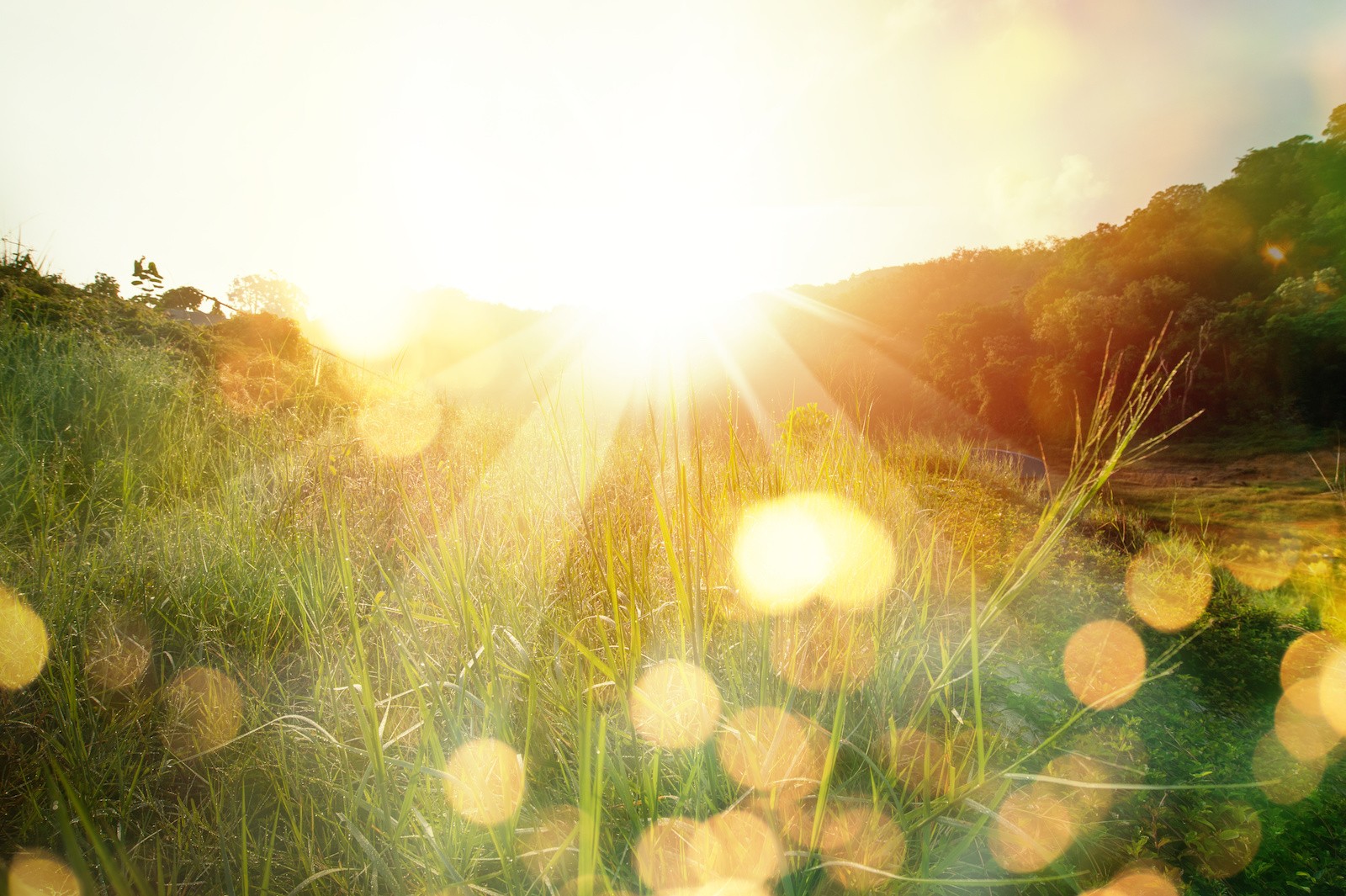 Sunrise Batch Returns April 27, 2022
The most popular seasonal Sunrise batch coffee is back in full force…
Since the infamous Sunrise batch departed menus last August, we have wished for an early 2022 return. That wish has become a reality.
April showers bring…Sunrise batch iced coffee!
Sunrise batch returns on April 27, 2022, in both hot and iced coffee varieties. We couldn't be more excited. Sunrise batch is a bright-tasting brew that will carry you straight through Spring and drop you on your face in the middle of summer.
Butter Pecan Swirl Is Back On the Menu for 2022
For all of you who are nuts for nuts, we predicted the return of Butter Pecan Swirl, and we were DEAD ON. After Starbucks ' successful release of the Pistachio latte, it only makes sense to introduce nuts back onto the Dunkin' menu. Butter Pecan hits menus on April 27 and will remain throughout the entire summer.
Time to Refresh the Dunkin' Refreshers
Introducing New Lemonade and Mango Pineapple Refreshers
In 2021, Dunkin' released a new coconut refresher in a possible attempt to rival the Starbucks Pink Drink. Unfortunately, there was not much of a comparison. The Dunkin' coconut refresher reminded us of a sugary lipgloss drink you would find alike in a gas station.
We anticipate the new Lemonade Refreshers and the new Mango Pineapple Refresher will have a superior taste to last year's refreshers.
Dunkin', if you are listening, just dump the sugar already!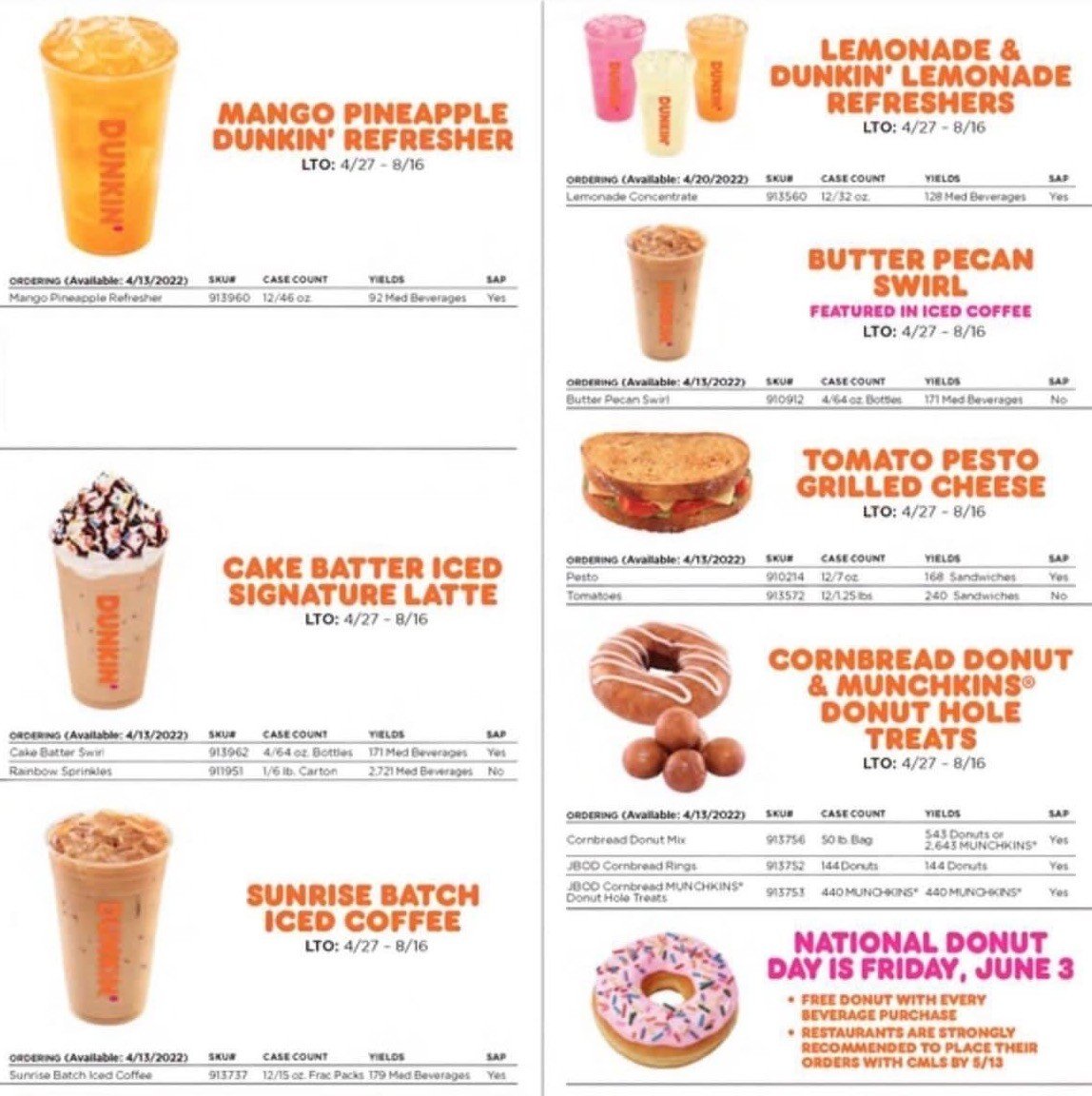 Cake Batter Swirl And A Cake Batter Signature Latte
Who knew cake batter was a spring flavor? But who cares! We are thrilled that Dunkin' will introduce a new flavor swirl and Signature Latte WITH RAINBOW SPRINKLES this Spring.
No More Dunkaccinos…FOREVER
Dunkaccinos are history! You could almost compare a Dunkin' Dunkaccino to a Yuengling Black and Tan — coffee poured over hot chocolate vs. 60% Porter poured over 40% Premium. The PERFECT combination.
It hasn't crossed our minds in years to order a Dunkin' Dunkaccino, but it may be fun to order one last time before they drop off the menu forever.
Other Dunkin' Spring Menu 2022 Highlights
A Tomato Pesto Grilled Cheese Sandwich

New cornbread donuts and munchkins donut hole treats

National Donut Day is June 3, 2022, which includes a free donut with any beverage purchase. Be sure to get yours!

What is on your Dunkin' Menu Hit List for Spring 2022? Let us know in the comments below!