Did you know Starbucks offers free refills on select drinks? If you're wondering how you can be a Starbucks regular and not know about this, you're not alone. Many coffee lovers are surprised to find out that Starbucks offers this great policy.
Free Starbucks refills are one of the best-kept secrets you won't find advertised by the company!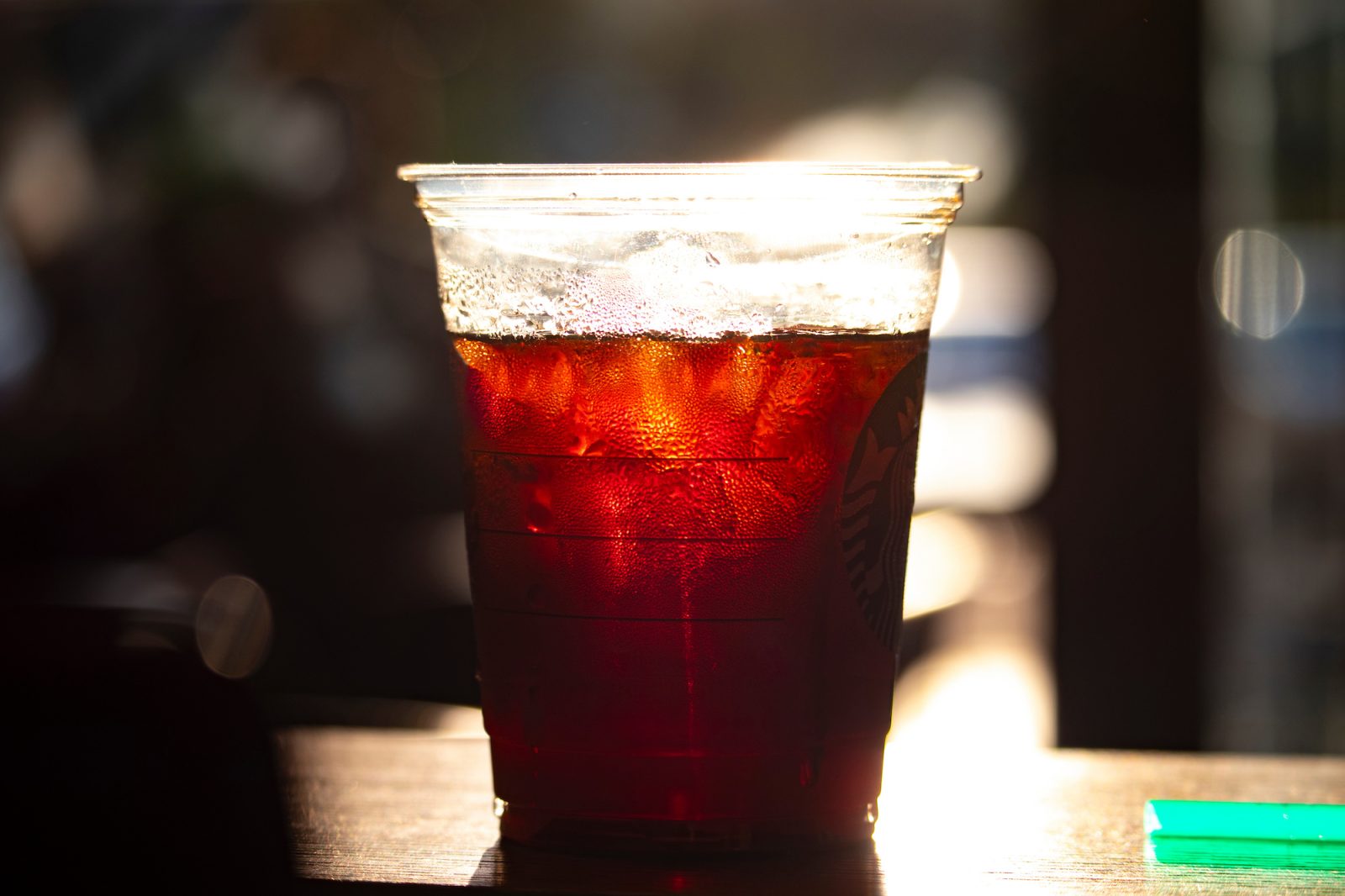 If you frequent Starbucks regularly, keep reading to learn everything you need to know about how to order to get a free refill at Starbucks.
Soon, you'll be an expert at this money-saving hack and save hundreds on coffee purchases all year.
Free Starbucks Refill Policy
Getting a free coffee refill at Starbucks is not as simple as asking for one.
While it is easy to get a free refill, there are several limits and restrictions you'll need to know about the refill policy. This includes restrictions on the type of beverage, method of purchase, and location.
The most important thing to know about the refill policy at Starbucks is that it only applies to drinks enjoyed in the cafe during the same visit. This means that you cannot leave Starbucks and come back at a later time for a refill.
Refills are only allowed within one Starbucks visit.
Type of Beverage
Free refills are not available on every Starbucks beverage. Refills for coffee beverages only apply to hot coffee, iced coffee, or cold brew. Hot coffee pour-overs are also eligible for free refills.
The refill policy does not apply to any type of handcrafted beverage, such as a frappuccino or espresso drink. Free refills are also available for hot or iced tea (excluding tea lemonade drinks).
You can order any size of these eligible drinks for a free refill.
Method of Purchase
Not all Starbucks purchases are eligible for a free refill. In order to receive a free refill, you must purchase your drink using a registered Starbucks Card or through the Starbucks app. Don't have a Starbucks account? You can sign up here for free.
Not only does signing up for a Starbucks account give you access to free refills for drinks enjoyed in-store, but you'll also earn stars as part of their rewards program.
Once you accumulate enough stars, redeem them for a free drink or a flavor shot in your favorite beverages!
You'll also find select offers and special "double-star days" to take advantage of on the Starbucks app.
When making a purchase in-store, orders can be placed either at the counter or through mobile ordering. If you don't wish to sign up for a Starbucks account, you will not be able to take advantage of the free refill policy.
However, if you ask for a refill, some Starbucks locations will offer you a reduced price for your next drink.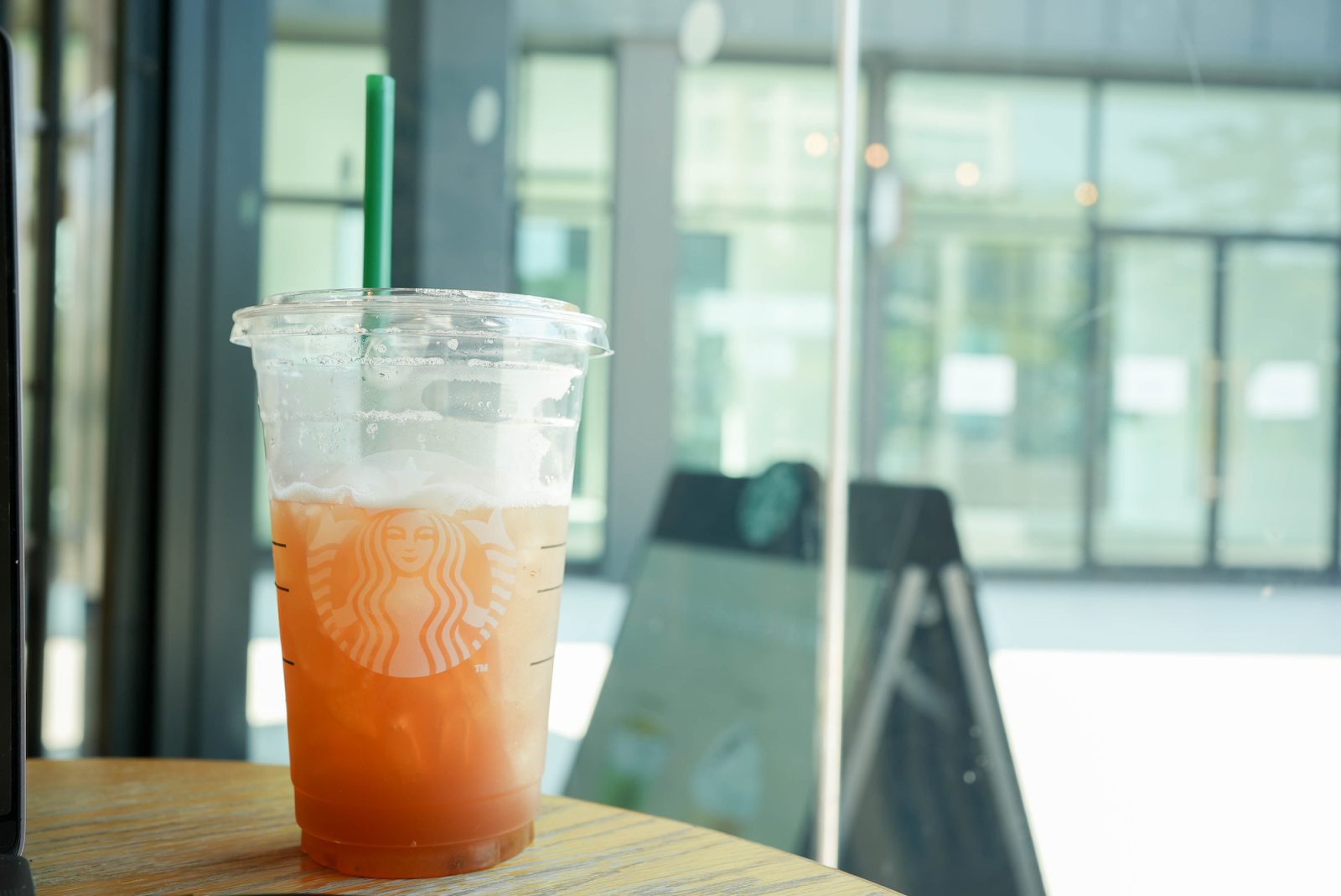 Starbucks Locations
Most Starbucks locations participate in the free refill policy. However, it never hurts to ask in advance if you're unsure. Some Starbucks locations, such as those in travel plazas or grocery stores, may not participate in the free refill policy.
Many Starbucks locations within retail settings have removed their seating following COVID-19, so the policy may not apply if there is no seating to enjoy your beverage in the store.
Taking Advantage of Starbucks Refills
Now that you understand the qualifications for a Starbucks refill, it's time to try it out! Order your favorite eligible drink and grab a seat to enjoy it in-store.
Whether you're meeting friends for a chat or bringing your laptop to catch up on school or work, Starbucks cafes are a great place to relax.
Before you order, read through some of the frequently asked questions about the Starbucks refill policy.
Number of Allowed Refills
As long as you remain in the Starbucks store while you enjoy your drink, there is no limit to the number of refills allowed per visit. If you leave the store, you cannot come back for a free refill.
Time Between Drinks
There is no time limit between drink refills. As long as you remain in the cafe, you can sit and enjoy your coffee for as long as you'd like.
P.S. Save Even More Money with Reusable Cups
Understanding the Starbucks refill policy is a game-changer! If you're a daily coffee drinker, you can save a bunch by taking advantage of the refill policy.
Starbucks sets itself apart from other coffee competitor chains, striving to gain customer loyalty and repeat business through its coffee refill policy.
Like this Starbucks money-saving hack? Check out the Starbucks reusable cup discount to save more on your coffee runs.
When you bring a reusable tumbler, you'll get 10 cents off per drink purchase and an extra 25 stars added to your Starbucks rewards account. Plus, you'll do your part in protecting our environment!