After we had just become accustomed to Dunkin's new Rewards program and the issues were resolved, Starbucks decided to launch their own version of rewards chaos.
And it means customers will need to spend more money to free beverages.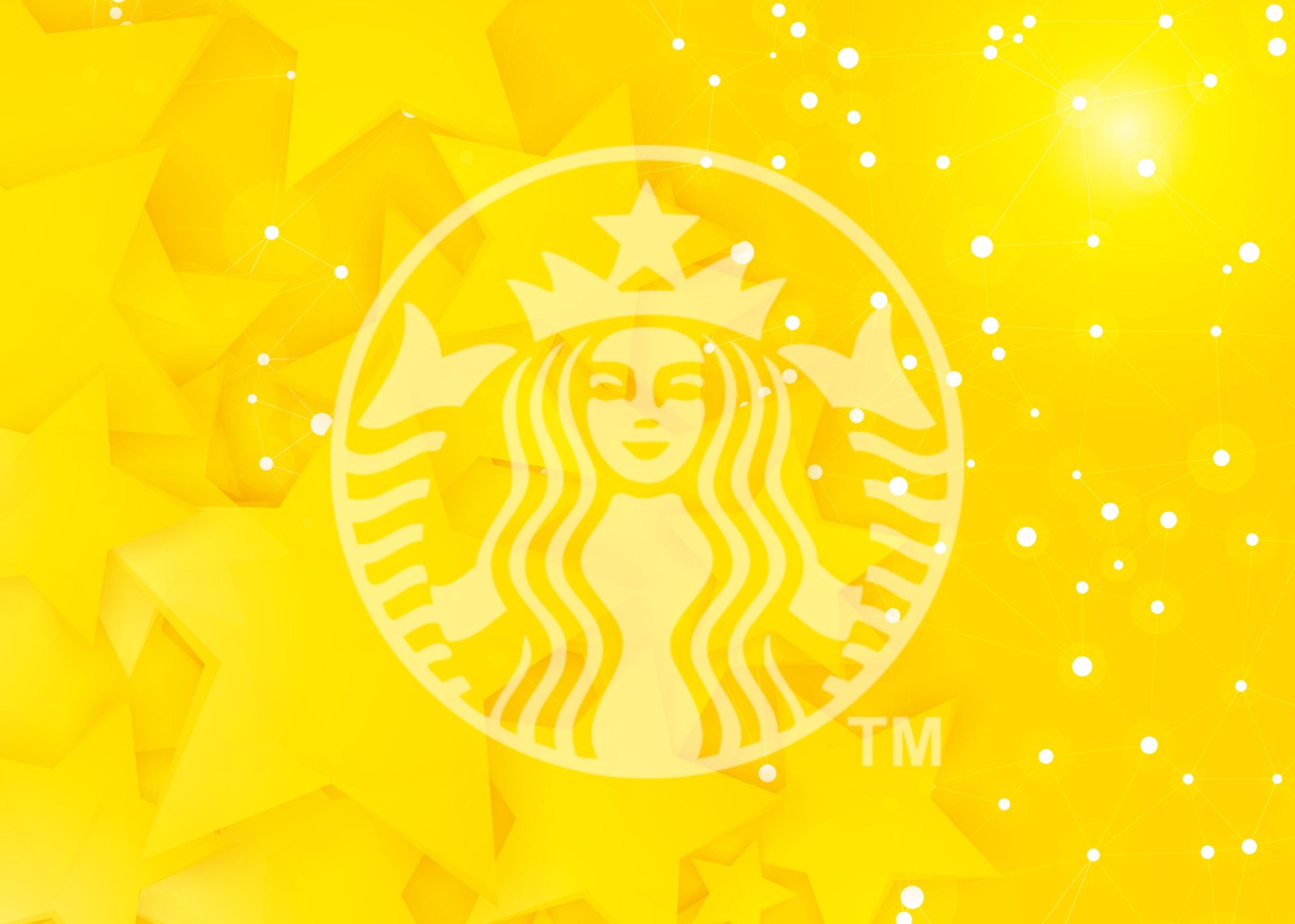 Here are the Starbucks rewards program changes coming to a Starbucks near you.
Starbucks Rewards Changes 2023
Beginning February 13, 2023, it will be much harder to get your favorite free drink by redeeming your Starbucks stars.
Starbucks Rewards Members will need 100 stars to get a free brewed hot or iced coffee, tea, baked good, or packaged snack.
Previously a Starbucks rewards member would only need 50 stars to receive a free hot or iced brewed beverage.
Furthermore, crafted drinks will require 200 stars, versus the 150 stars previously needed to redeem drinks such as a latte or Frappuccino.
Current Rewards Program Stars Breakdown
Where it was once challenging for customers to collect enough stars for their favorite drinks and treats, customers now have no choice but to spend even MORE money at Starbucks to earn enough stars. Here is the breakdown:
50 Stars – Redeem a free hot coffee, bakery item, or tea
150 Stars – Handcrafted drink, hot breakfast, or parfait
200 Stars – Lunch sandwich, protein box, or salad
New Rewards Program Stars Effective February 13, 2023
100 Stars – Redeem a free hot coffee, bakery item, or tea
200 Stars – Handcrafted drink, hot breakfast, or parfait
300 Stars – Lunch sandwich, protein box, or salad
Overall, the increase of 50 stars per drink and 100 stars on certain food items means customers need to spend even more money and wait longer for the same rewards.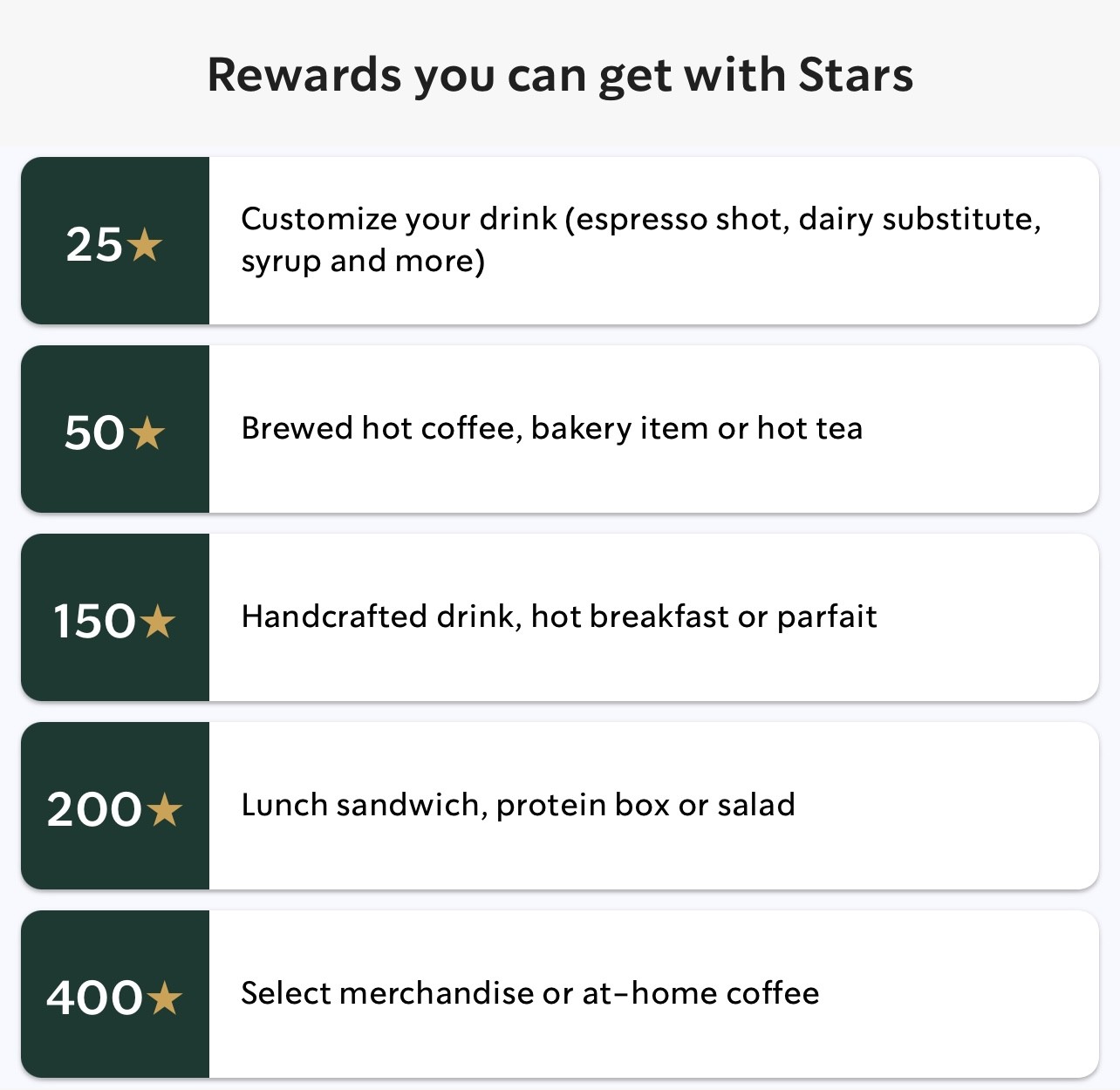 What Are Starbucks Stars or Starbucks Rewards?
By joining the Starbucks Rewards program, customers can earn Starbucks stars by making purchases.
Stars accumulate in your account and are used to redeem free food and drinks, receive discounts on certain items, and get exclusive offers.
New to Starbucks Rewards? Here is our guide to Starbucks Rewards.
How To Earn Starbucks Stars
If you are new to Starbucks, or the Starbucks app, here is how to earn Starbucks stars.
To earn and redeem stars, you must download the Starbucks app.
Besides promotional games such as Starbucks for Life (which ends at midnight 12/31/22), members can earn 1 star per dollar, or if a purchase is made on a load Starbucks card within the app, 2 stars per dollar.
Redeeming is easy and can be done in-store, at the register, or in advance, by ordering ahead through the Starbucks app.
Do Starbucks Rewards Stars Expire?
Starbucks Reward Stars are added to your account within 24 hours of qualifying purchases and then expire after (6) months after the calendar month in which the stars were earned.
Starbucks for Life Game was A Bust
To make matters worse, most customers thought the Starbucks for Life game was a complete bust.
The game allowed customers to collect game pieces for a chance to win Starbucks for Life (2 potential winners), free drinks, and, most importantly, bonus stars.
Shake the snow globe and win!
Yeah right!
We must have seen "Not A Winner" at least 100 times in December alone!
To make matters worse, you could fill up all game pieces except for 1.
It was like Starbucks was saying, "nanny nanny nanny, you can't win."
Frustrating!
Following the outcries from customers who found it nearly impossible to win just a few stars through Starbucks For Life, this was not the time to announce an increase in stars.
Starbucks Rewards Changes 2023 Summary
This new change to the rewards system could be a massive bummer for loyal Starbucks customers who love their free drinks but don't want to spend more money to get them.
It's unclear if this new structure will motivate customers to invest more in the brand or drive them away completely.
Whether you love it or hate it, Starbucks has made a rather bold move with its rewards system, and we'll have to wait and see how it works out for them.
Only time will tell!