Iced Americano and Iced Coffee are two popular cold coffee drinks. The main difference between them is the type of coffee used to make each drink. Here is everything you need to know about the Iced Americano vs Iced Coffee.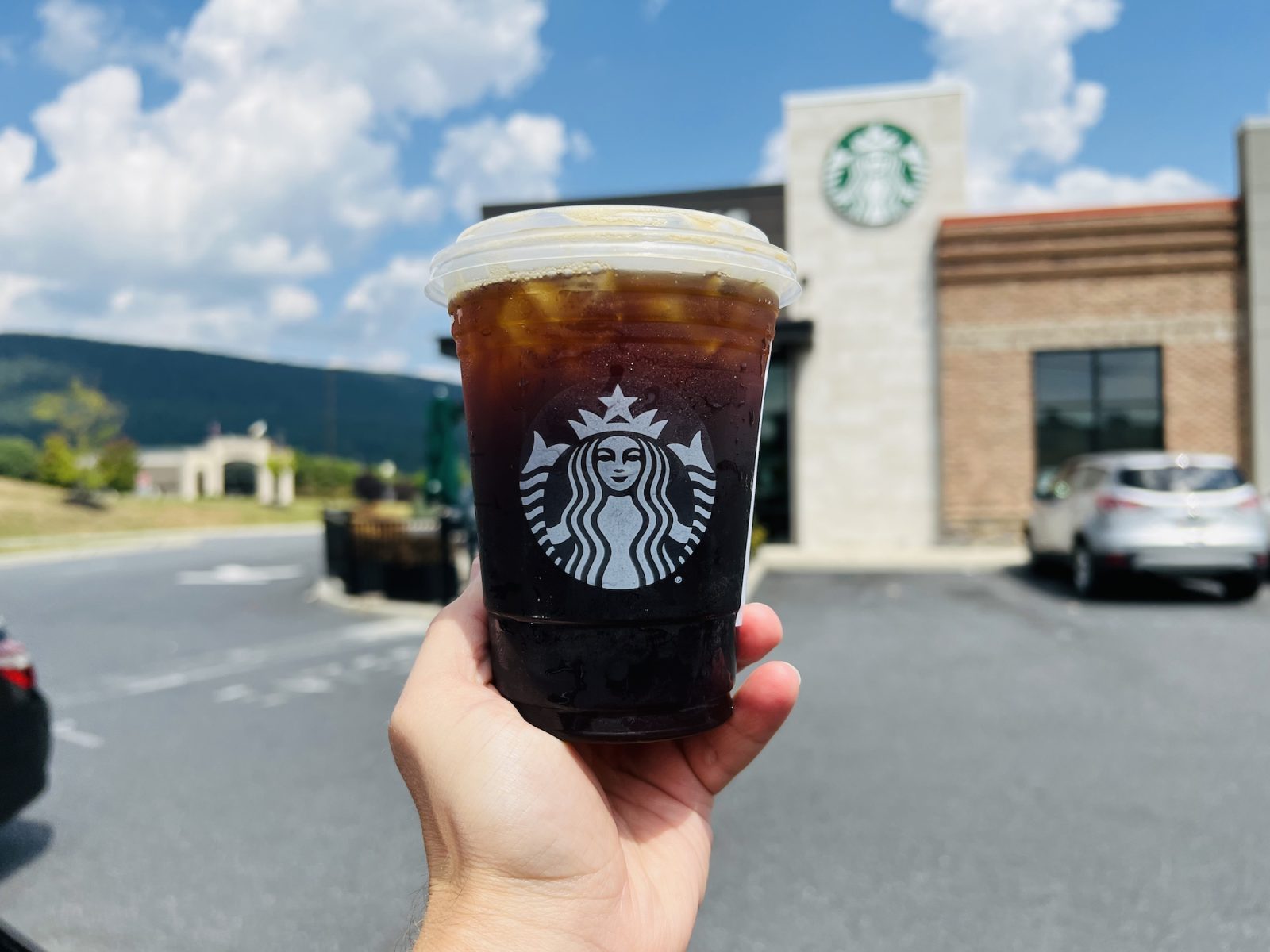 The Iced Americano
An Iced Americano is made with espresso shots that have been cooled down, while an iced coffee uses regular brewed coffee that has been chilled.
This gives the Iced Americano a stronger, more intense flavor compared to the milder, sweeter taste of an iced coffee.
Additionally, Iced Americano tend to be less sweet than iced coffees since they don't usually include any added sugar or creamers like traditional hot espressos would.
Did we mention? The Iced Americano is legendary at Starbucks.
Iced Coffee
Iced coffee is made by brewing regular hot coffee and then chilling it with ice cubes. It can also be sweetened with sugar or creamers like flavored syrups, milk, or half-and-half.
The result of this process is a lighter, milder tasting drink than an Iced Americano.
Additionally, the extra ingredients added to make iced coffee sweeter often contributes to its higher calorie count compared to the Iced Americano.
In conclusion, an Iced Americano is made from espresso shots cooled down for a stronger flavor and less sweetness compared to regular brewed iced coffee.
Summary
In summary, the main difference between an Iced Americano vs iced coffee is the type of coffee used to make each beverage. Depending on your preference, you can customize both drinks by adding milk or creamers and any other flavorings you'd like. Enjoy!