Nothing is worse than being dressed up for a special occasion, hitting the Dunkin' drive-thru, and spilling your coffee all over yourself and the car as you receive it from the window. Don't fret, new Dunkin' cups and lids are coming in 2022!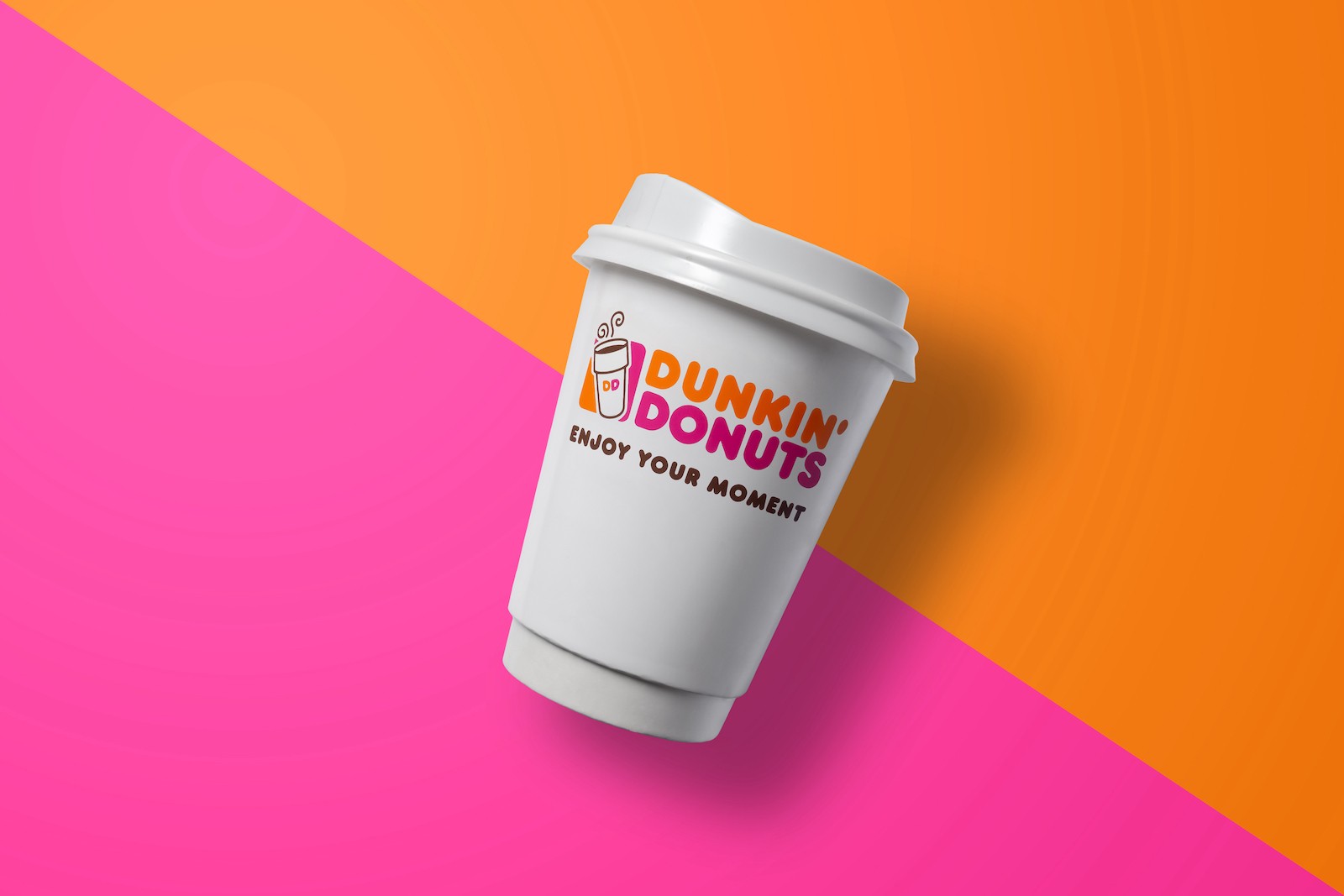 The Dunkin' Double-Walled Paper Cups
We were never fans of the latest double-walled paper cups because the walls are flimsy, and the lids constantly pop off! Since the double-walled paper cups were released, we have never spilled so much coffee in the car!
This weekend was no exception! I stopped at Dunkin' to grab an extra-large hot coffee before heading to a golf tournament. As I reluctantly grabbed the cup from the crew member, the lid shot straight into the air.
Coffee immediately dumped down the side of my vehicle, onto my shorts, and all down my arm.
And YES, it burned!
It was totally my fault.
Not only do the lids fly off uncontrollably, the double-walled paper just isn't enough sometimes to protect your hands from burning or hurting due to the temperature of the coffee. A triple-wall cup would have been perfect!
In our opinion, the current Dunkin' cup falls just a little short.
And those awful brown stoppers? Ugh!
The New Dunkin' Cups Secret Revealed
Back to the weekend spill.
The Dunkin' crew member immediately apologized, handed me a truck full of napkins, and let me in on a little secret.
"New cups and lids are on the way to all Dunkin' locations by June, so you won't have to worry about that happening anymore".
Upon further research, the spill scenario mentioned above has been happening quite often, and Dunkin' has been hinting about a cup upgrade to something less flimsy.
This could be the best Dunkin' news of 2022. Unfortunately, it's not the menu.
What To Expect from the New Dunkin' Cups
Multiple sources and conversations with crew members have revealed that the cups are expected to remain the same size and contain the same fluid ounces and will just receive a lid upgrade. We also believe the cup changes will impact only hot coffee sizes.
Dunkin' eliminated the styrofoam cup back in early 2020, a change that helped eliminate 1 billion styrofoam cups from landfills each year moving forward.
This is a great accomplishment, especially with Starbucks moving toward a reusable cup model and total elimination of single-use cups.
Here's to hoping the new cups or lids (coming this year, 2022) will be an improvement to limiting spills when it matters the most!
Dunkin' Cups Summary
Are you a fan of the existing paper-walled cups and current lids at Dunkin'? Do you have a cup horror story? Let us know in the comments below.