Valentine's Day just got a lot sweeter with Starbucks' new Pink Drink.
Introducing the new "Pink Drink with a Wink."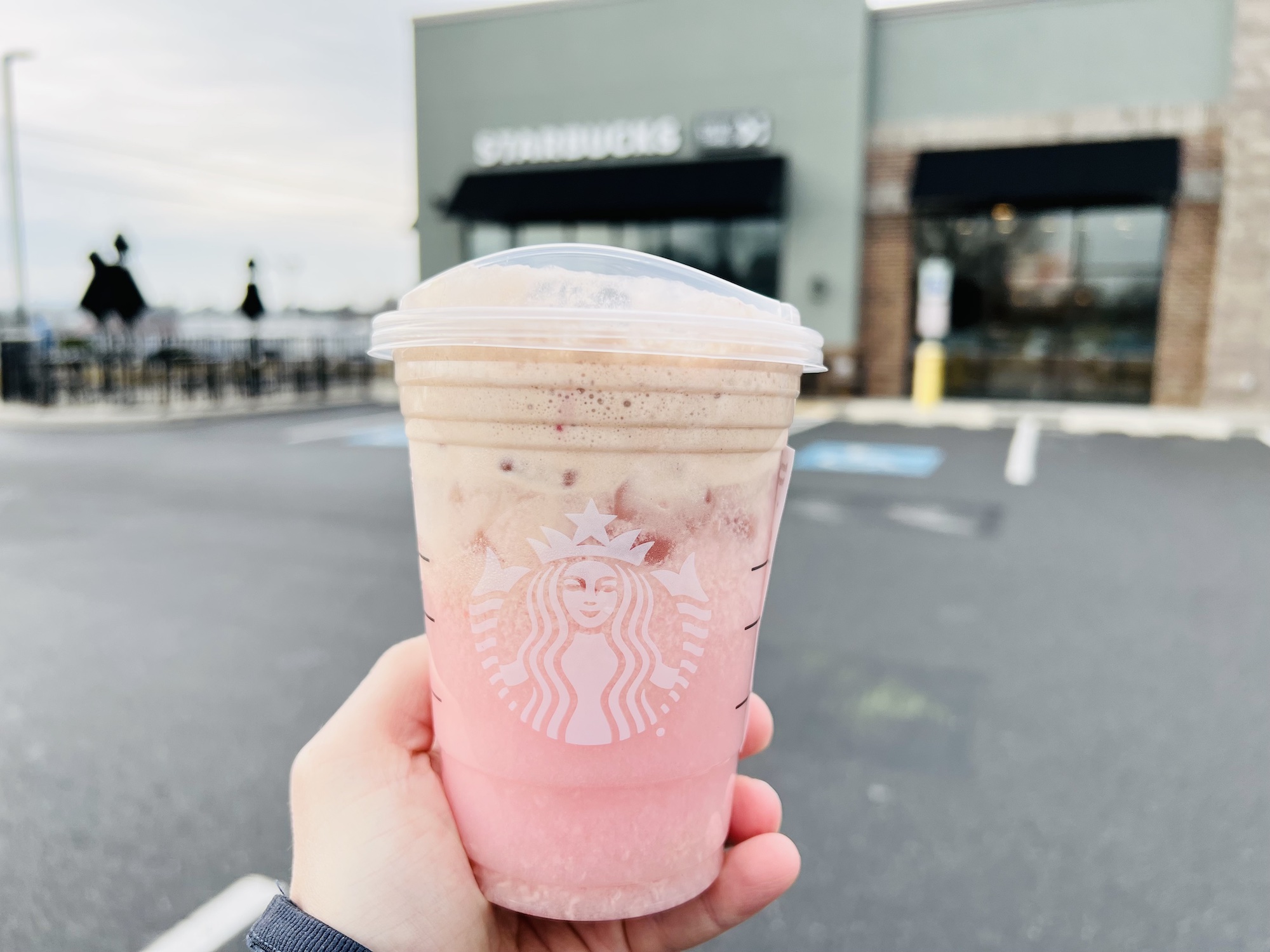 If you are impatiently awaiting your yearly package of chocolate-dipped strawberries this Valentine's Day, why not suggest the new pink Drink to your sweetheart instead?
The perfect treat for Valentine's Day, this unique combination of flavors will make your special day even sweeter.
Never Had A Pink Drink?
The Starbucks Pink Drink is Starbucks' Signature Açaí Refresher beverage, combined with accents of passion fruit, creamy coconutmilk and a full scoop of fresh strawberries.
The ultimate companion for chocolate!
Pink Drink with Chocolate Cream Cold Foam
Starbucks is taking the deliciously creamy Chocolate Cold Foam from its most popular Drink of last summer, the Chocolate Cream Cold Brew, and adding it to their classic Pink Drink for a one-of-a-kind Valentine's Day experience!
The ultimate pairing of chocolatey goodness and strawberry sweetness will have you and your sweetheart falling in love with the pink Drink all over again.
The best part? It's available right NOW!
Get your hands on this special treat from February 6th to 14th, order it through the Starbucks app, or ask your barista for a Pink Drink with Chocolate Cold Foam.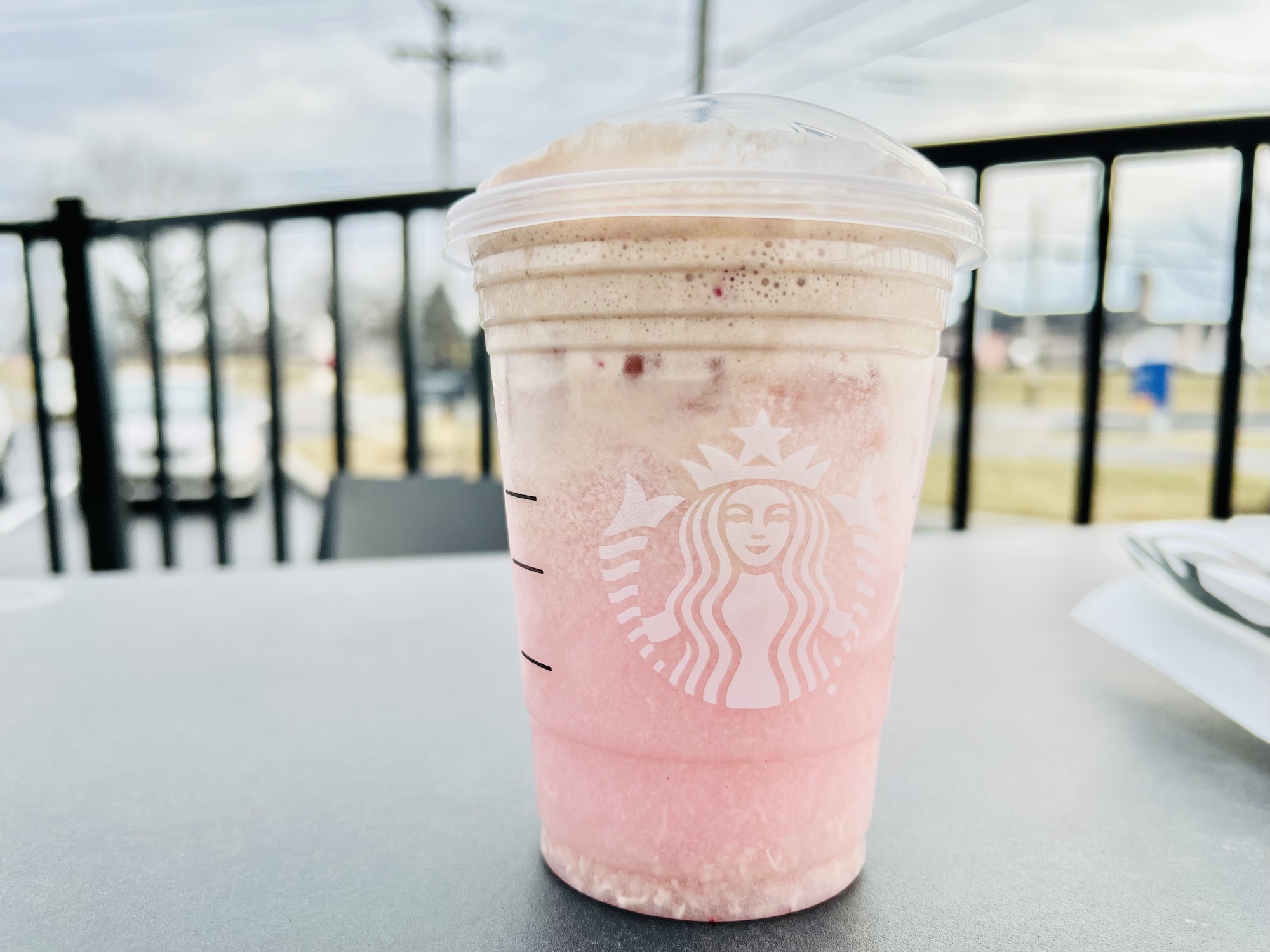 Our Valentine's Day Pink Drink Review
We can't imagine any other beverage coming close to the luscious combination of chocolate and strawberries in a cup.
It's like a dream come true with cold foam wrapping around those juicy strawberries, infusing them with delicious chocolate flavor.
Plus, the lightness of the cold foam keeps it suspended on top of the strawberries, making sure every sip is just as good as the last.
Delicious!
This special Valentine's Day treat is perfect for a romantic lunch date or a casual evening of Netflix and chill.
As long as chocolate cold foam sticks around at Starbucks, we plan to order this drink the entire year!
Pair the new pink drink with a few other Valentine's Day treats.
Other Starbucks Valentine's Menu Treats
This Valentine's, Starbucks has crafted 8 delicious and indulgent treats to make your coffee date extra special. From the new 'Chocolate Pink Drink' to a selection of other sweet snacks check out these 8 delicious Valentine's Day Treats: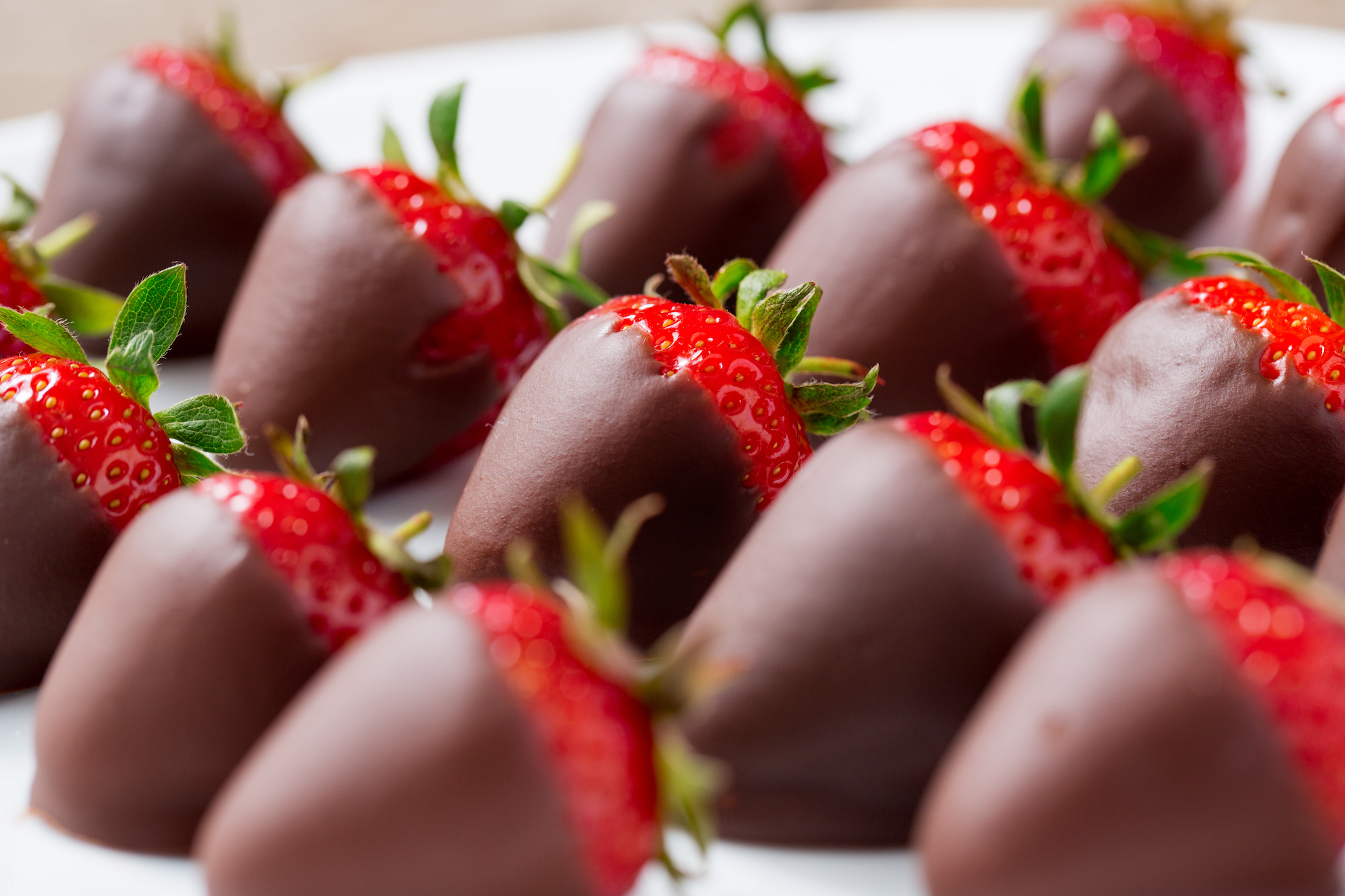 The Best Starbucks Valentine's Drink Summary
The Pink Drink has been a popular Starbucks favorite since its launch in 2017, but the addition of Chocolate Cream Cold Foam makes it an even more irresistible indulgence.
Enjoy the perfect balance of sweet and tart flavors in every sip, and let your taste buds do the talking!
Get ready for a Valentine's Day you will remember with Starbucks' new Pink Drink combined with Chocolate Cream Cold foam.
You won't regret it!
A total no-brainer!