Do you need an extra jolt of caffeine to start your day? Are you in the mood for your favorite brewed coffee but craving espresso?
If so, here is everything you need to know about one of the most famous coffee + espresso drinks EVER!
The Red Eye.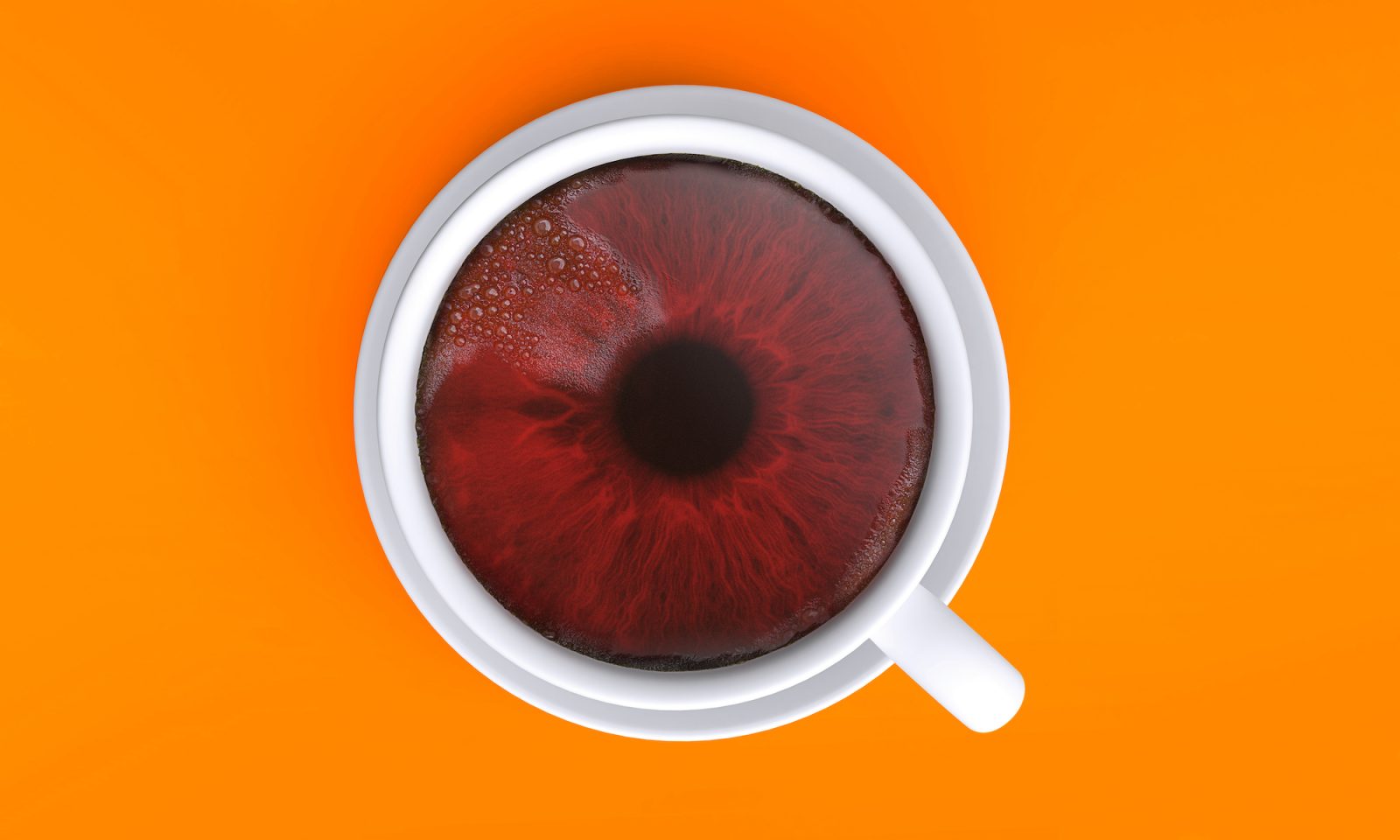 What is A Red Eye Coffee?
A red-eye coffee gets made with drip coffee as the main ingredient and adds a shot of espresso.
That's it!
It's simple to make and can be customized with cream or sugar depending on your preference.
Whether you like it with one or two shots of espresso or with milk or cream, the red eye is a delicious way to give your morning a boost!
Where to Get A Red Eye Coffee
While finding a red eye coffee on the menu at your local coffee shop may not be straightforward, all places serve it; you just need to ask.
Our favorite red eye is at Coffee Tyme, Cape May, New Jersey. Coffee Tyme is home to some of the best espresso and drip coffee at the beach!
If you aren't on vacation, making your own at home is simple, as long as you have your ability to make your own espresso.
How To Make A Red Eye At Home
All you need is a cup of drip coffee and a shot of espresso.
Ingredients
Combine these two ingredients, add any extra flavors or milk you'd like, and voila!
Enjoy it hot or cold, with one shot or two.
Red Eye Coffee Vs. The Legendary Americano
Red-eye coffee and the legendary Americano are similar drinks, but there is one key difference.
Water.
A red-eye delivers a single shot of espresso melded with already-brewed coffee, while an Americano serves up around 60-100 ml of WATER combined with one shot of espresso.
So, overall the red-eye has a more robust flavor and caffeine than an Americano.
However, you can customize both drinks according to your preference by adding milk or cream, or sugar.
How To Order A Red Eye at Starbucks
Ask your barista for the Starbucks Red Eye, and you won't be disappointed.
This remarkable drink is easy to order.
Just ask for brewed coffee with an extra shot of espresso (though it may not appear on the "chalked-out" menu board).
How To Order A Red Eye at Dunkin'
DD Turbo shot.
If you're looking to take your coffee up a notch at DD, why not ask for a Turbo Shot in your next hot or iced coffee?
This turbo shot (DD's version of an espresso shot) gives your regular daily coffee extra energy.
The DD turbo shot added to Dunkin' Original Blend coffee is the perfect combination!
Summary
Red-eye coffee is a delicious and easy way to get that extra caffeine in the morning.
It's simple to make at home – drip coffee and espresso are all you need.
Whether you choose red eye over Americano or vice versa, it's sure to give you that energy kick-start you need.