The Starbucks Recyclable Glass Tumbler 2023 is a reusable and recyclable glass tumbler made from recycled glass that can be used to enjoy your favorite cold drinks.
Earlier this year, we saw the launch of the Starbucks Refill Tumbler, which got you free coffee every day in January!
Last week, the highly anticipated Starbucks Recyclable Glass Tumbler 2023 finally hit store shelves and immediately sold out!
Even the most dedicated cup enthusiasts have had a difficult time getting their hands on one of these stylish tumblers.
Starbucks cup collectors, beware! This tumbler is super sweet for a reasonable price point!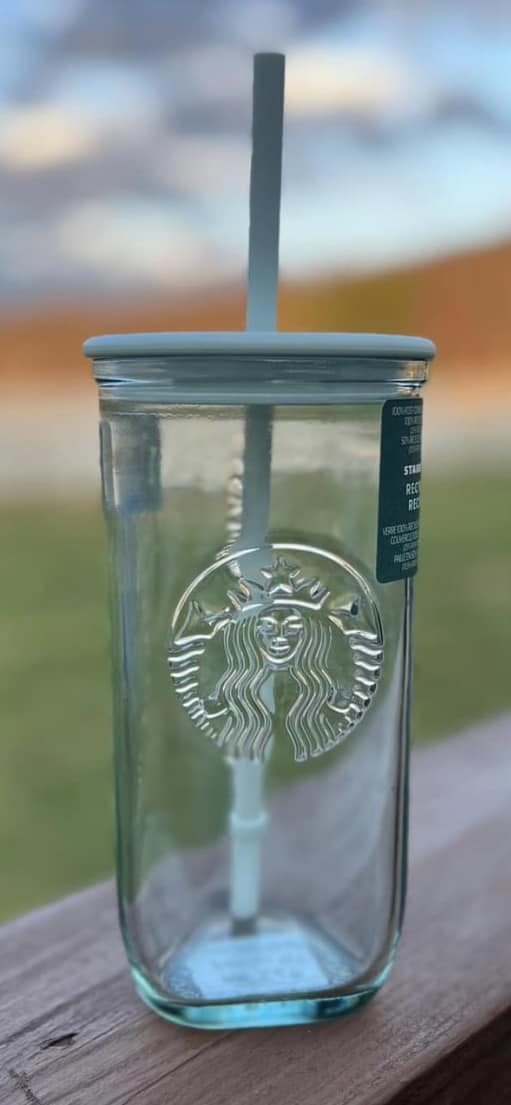 Starbucks Glass Tumbler Features
One of the most attractive features of the Starbucks Recyclable Glass Tumbler 2023 is that it is made from recycled materials and can be reused over and over again.
The environmentally friendly design means you don't have to worry about wasting cups, lids, or straws.
In addition, the new tumbler makes a great gift for friends and family looking for something unique yet practical.
If you want to buy one for yourself, the stylish design also helps make your morning coffee break even more enjoyable, especially for those at-home coffee recipes!
Starbucks Recyclable Glass Tumbler Cost
We are seeing the new glass tumblers selling for more than $90 on Facebook and even more on eBay.
Finding a Starbucks Recyclable Glass Tumbler at Starbucks will cost you just under $20. So, if you're lucky enough to get your hands on one of these limited edition tumblers, be sure to grab it!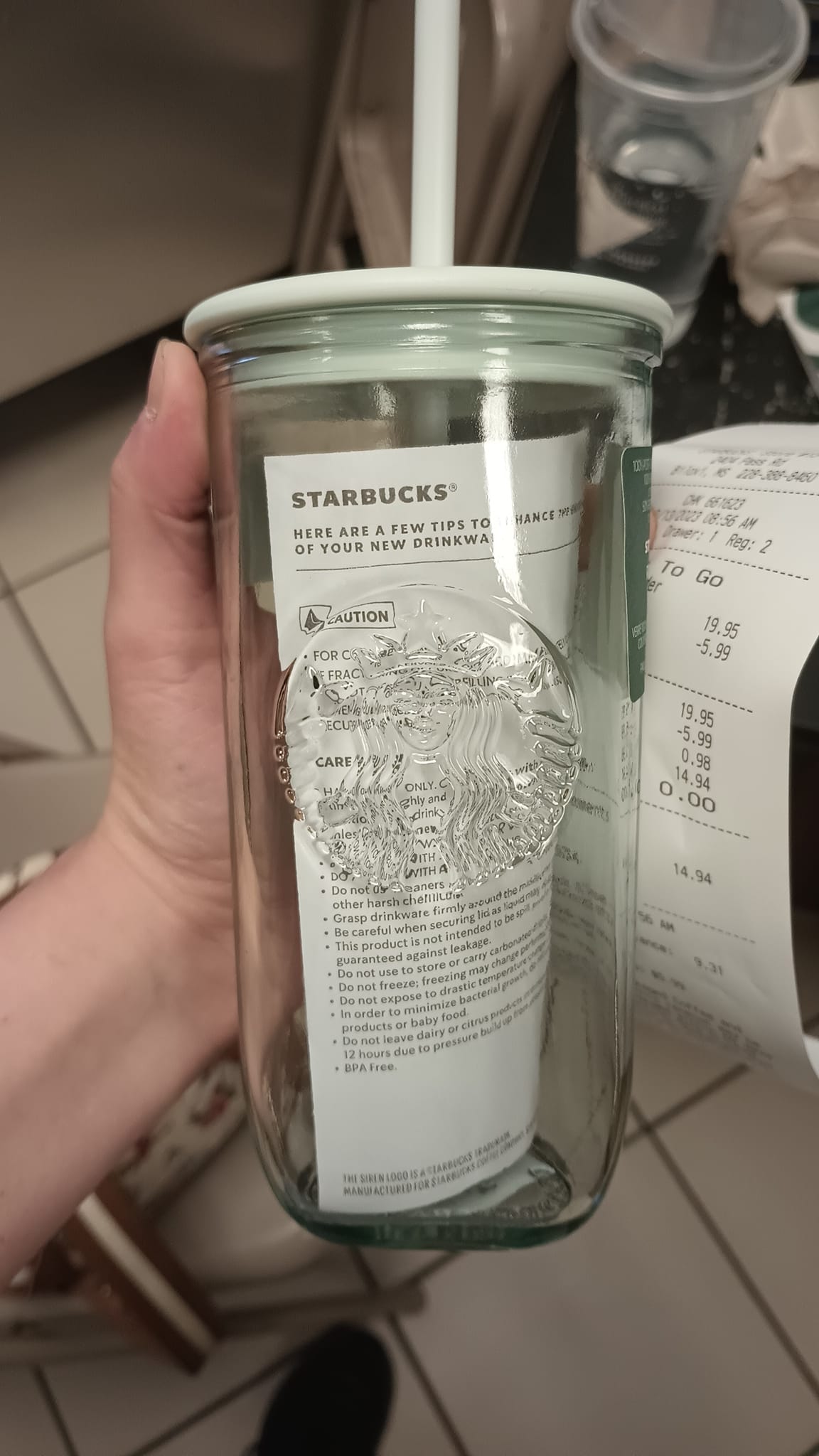 Starbucks Glass Tumbler Details
16 fl oz recycled glass, single-wall cup
100% recycled plastic lid, including a plastic straw
Cold beverages only
It can't be microwaved
Not dishwasher safe, so hand wash only
Fits in standard vehicle cup holders
Because of the lid and straw, this makes the perfect Starbucks cup for kids. It is also great for adults who want to reduce plastic waste and support the environment. Not only does it help reduce plastic waste, but also it looks stylish, too!
Summary
The new tumbler from Starbucks will make a great addition to your Starbucks cup collection.
If you happen to see one of these beauty's on the shelves during your next visit to Starbucks, grab one before it disappears!
Happy sipping!