Now you can taste the rainbow at Starbucks with this sugar-crazy fruity frap. This particular frap is a Starbucks secret menu item, so you can't exactly pull up and order a "Skittles Frappuccino." Don't worry; we will break down everything we know about this fruity explosion of a drink! The Starbucks Skittles Frappuccino is the perfect Starbucks secret menu drink to purchase for your kids or just enjoy yourself.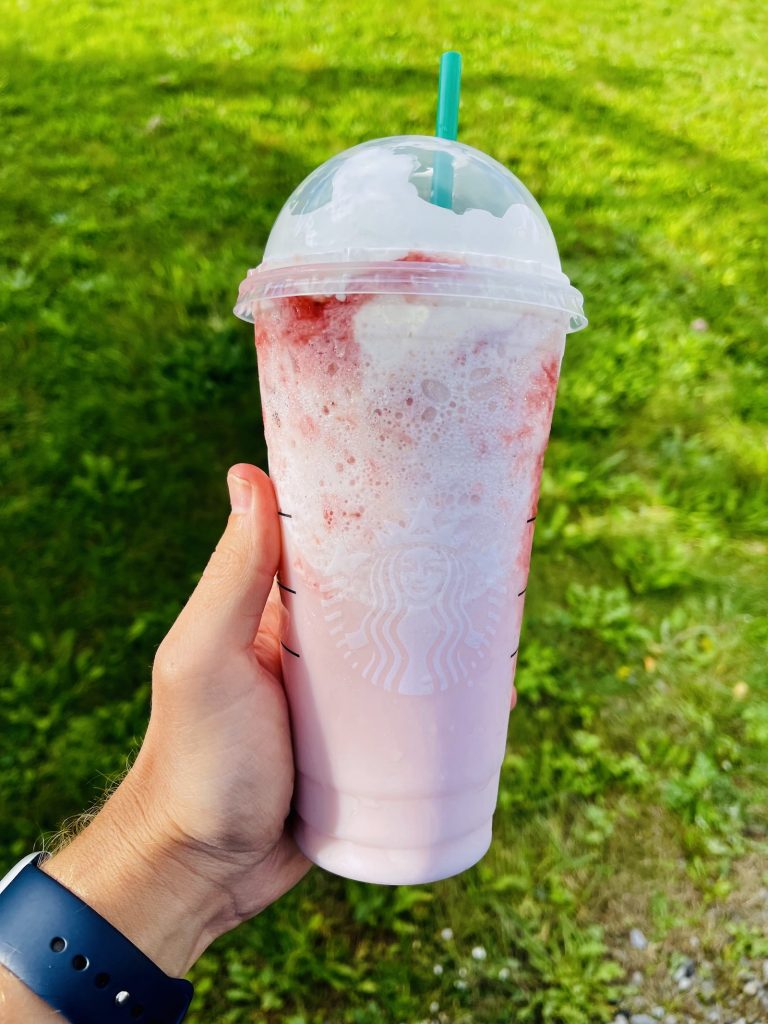 How To Order A Skittles Frappuccino
As mentioned above, this is also a Starbucks secret menu item, and you should order this drink by asking your barista for:
A Venti strawberry creme frap
Four pumps of vanilla syrup
One-and-a-half pumps of raspberry syrup
Whipped cream on top
Skittles Frappuccino Review
The Skittles Frappuccino melts in your mouth and packs a fruity explosion punch. We ordered a Venti and could only finish about half of the frap because of the sweetness. This drink melts quickly, becomes somewhat bubbly, and separates after 20 minutes of sitting in the Starbucks cup. We recommend ordering a Grande size to start (especially if it's for your kids), and someday when you feel brave, take on a Venti. You can expect to pay about $6.95 for Venti size.
Add Real Skittles and Taste The Rainbow
If you intend to buy your kids a skittles frap, and you're not monitoring sugar intake, bring real skittles along to add for fun! Kids go nuts over this trendy Starbucks treat!
Let us know your experience with the Skittles Frappuccino in the comments below!