Whether you're shopping for a travel mug for your daily commute, a chic mug to carry around the office, or something to hold your hot or cold brews during brunch, we have the top travel mugs that are hot on the market and perfect for your needs.
Check out these coffee containers and see which is your favorite of the year.
1. Best Overall Travel Mug: MiiR Flip Traveler
The MiiR Flip Travel tumbler is super-sleek, dishwasher safe, retains heat and cold really well, and never leaks.
The lid screws on tight with a small piece that flips up when you take a sip then locks back in when you're done.
It is available in 12, 16, and 20 ounces.
The temperature retention is thanks to the double-walled interior, which also means it's never too hot or too cold to the touch.
Because it's stainless steel, it washes really easily and doesn't hold on to any flavors. Finally, it fits into cup holders in both cars and bikes.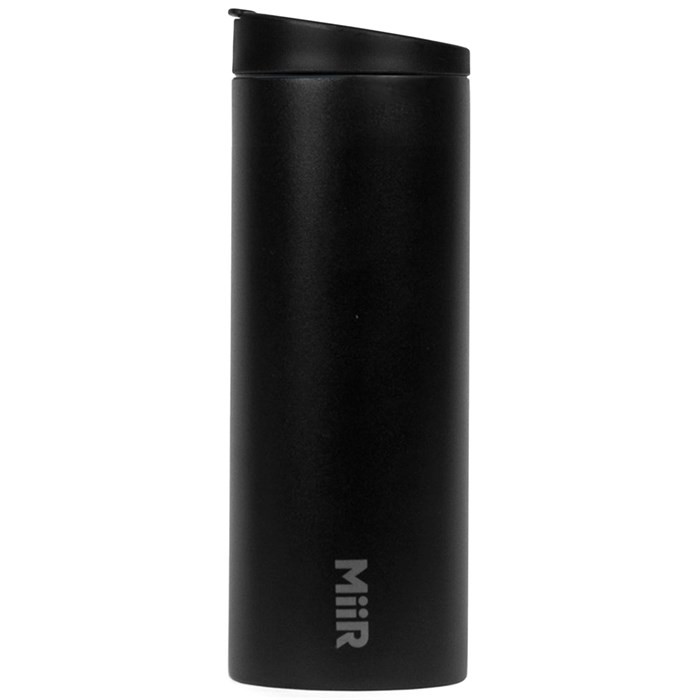 2. KeepCup Reusable Coffee Cup
This small glass vessel was originally designed by two former baristas in Melbourne, Australia, making it easier for baristas to pour into. Because of their small size, (12 or 16 oz) they're also easier to use when making cortados or cappuccinos.
Some reusable cups are so big they don't fit into the typical espresso machine, but these cups are made with an inner slope which allows baristas to pour amazing art every time.
The lid functions basically the same as the MiiR, which means you can sip from the hole or take the whole thing off if that's how you prefer to enjoy a cappuccino.
One note: The glass body means that there's not as much heat retention going on as some of the others.
For some, that just means your coffee will be the perfect drinking temperature a little faster.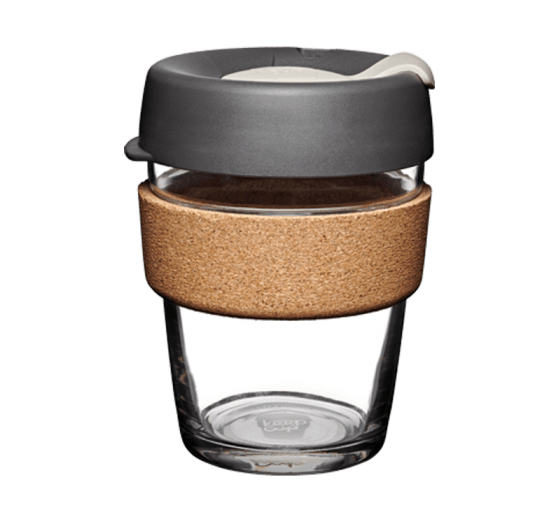 3. Best Lid-Free Travel Coffee Mug: S'well Tumbler
This attractive 18-ounce insulated tumbler comes in a ton of amazing shades, patterns, and designs, but it's not just a pretty face. This travel mug is made from durable stainless steel and is triple-walled with insulation. Use this gorgeous, reusable coffee cup around the house to drink hot or cold beverages and find one that matches your decor (yes, that's a thing). Heads up, you have to purchase the lid separately if you want to take this one on the go.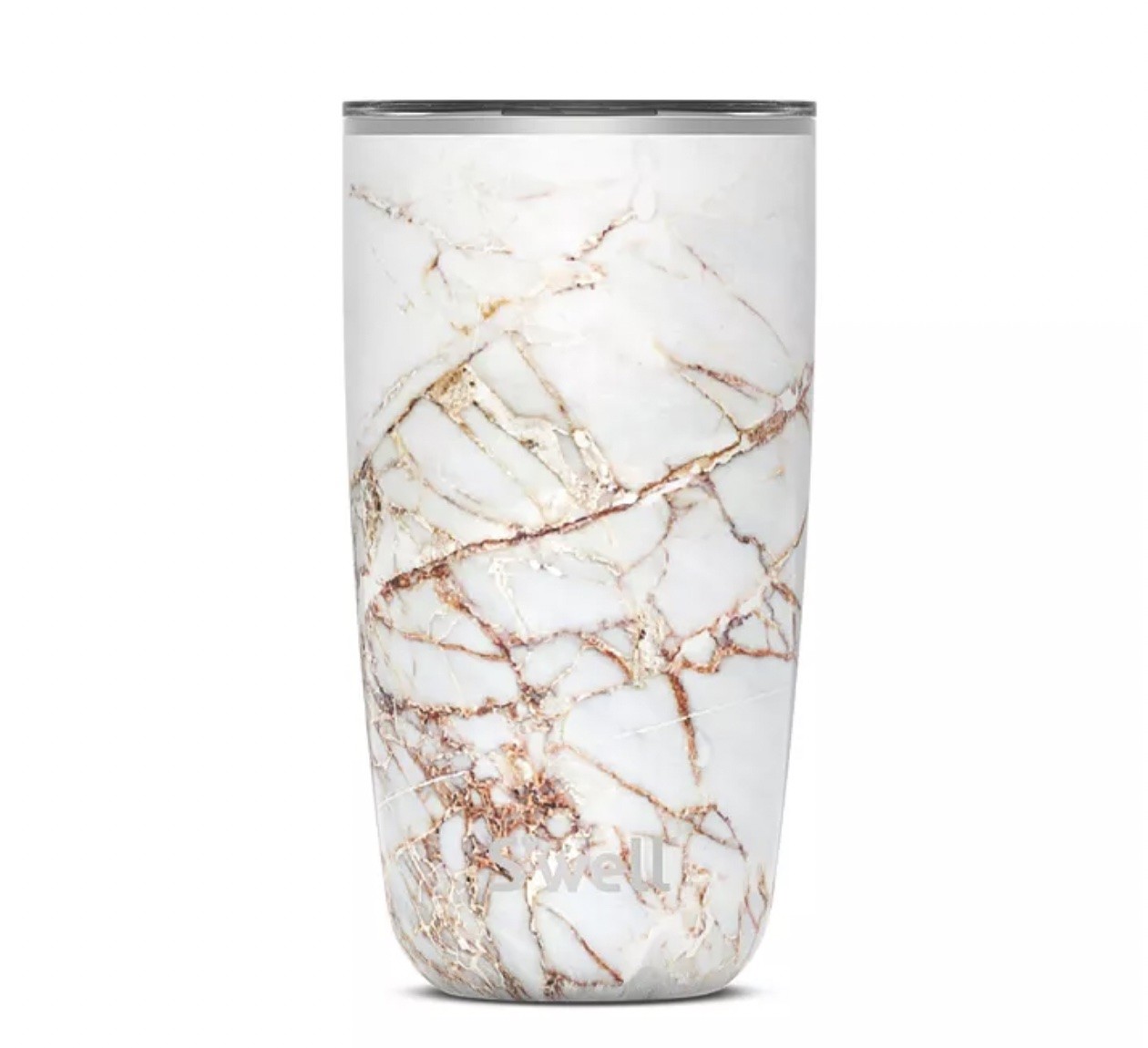 4. Best Travel Mug for Iced Coffee: Fellow Carter Everywhere Mug
Fellow is generally a favorite brand among industry folks. As with all their products, the travel mug has a streamlined look.
Available in 12 and 16 ounce options, this mug comes with a twist-off lid that keeps your liquid right where you want it.
Even though you can't throw it in the dishwasher, the stainless-steel interior makes it easy to clean.
And it retains hot and cold temperatures with the best of them.
But the coolest feature of all?
There is a small guard insert at the top, so if you're drinking iced coffee, the cubes don't fall back onto your face when you get toward the bottom.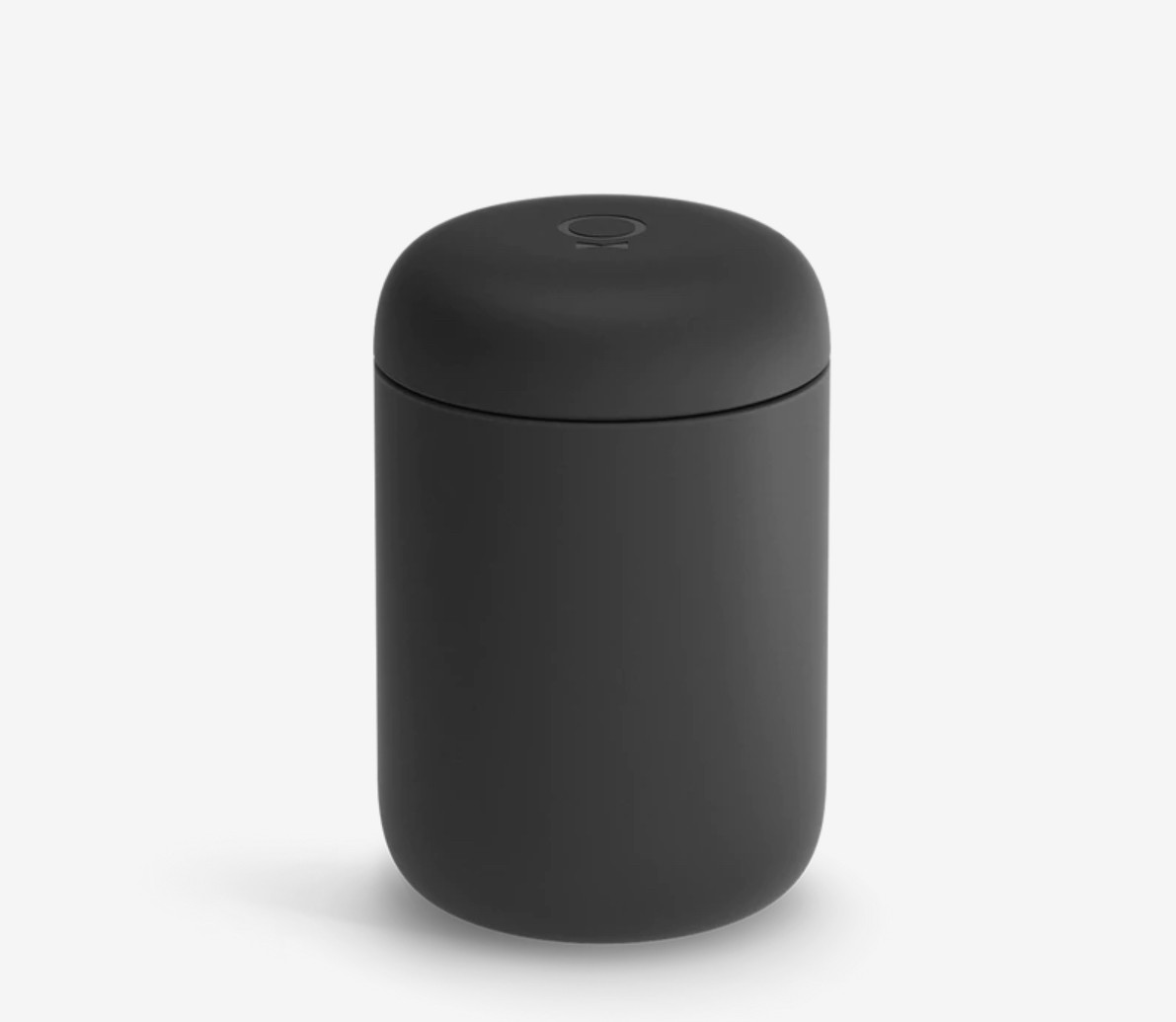 5. Starbucks Glass Tumbler 2023
The Starbucks Recyclable Glass Tumbler 2023 is a reusable and recyclable glass tumbler made from recycled glass that can be used to enjoy your favorite cold drinks.
The new tumbler makes a great gift for friends and family looking for something unique yet practical.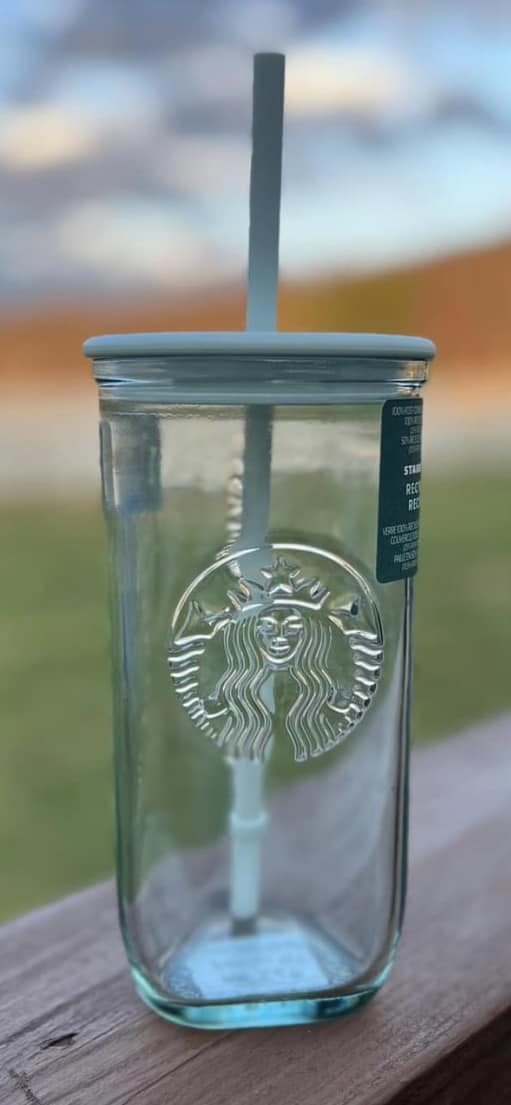 Top Travel Mugs and Tumblers of 2023 Summary
In conclusion, these five travel mugs and tumblers offer something special for everyone.
From all-in-one designs to spill proof lids, each of these travel mugs and tumblers has been carefully tested.
So if you're looking for a reliable mug or tumbler that won't let you down – no matter what your next adventure throws at it – look no further than this list of top 5 travel mugs and tumblers of 2023.