Chances are, the coronavirus pandemic has impacted your daily coffee routine and has made you late for work on more than one occasion. The frustrations of long drive-thru lines and not enough workers can make for some difficult mornings. So, does Dunkin' deliver?
We've seen that drive-thru line wrapped two and three times around a Dunkin' building, mass commotion, and even physical altercations!
On-the-go mobile ordering has been shut down, and some stores don't even let you inside.
Furthermore, it seems more and more people are drinking Dunkin' coffee daily, making the drive-thru line an epic disaster! Do I even need Dunkin' today?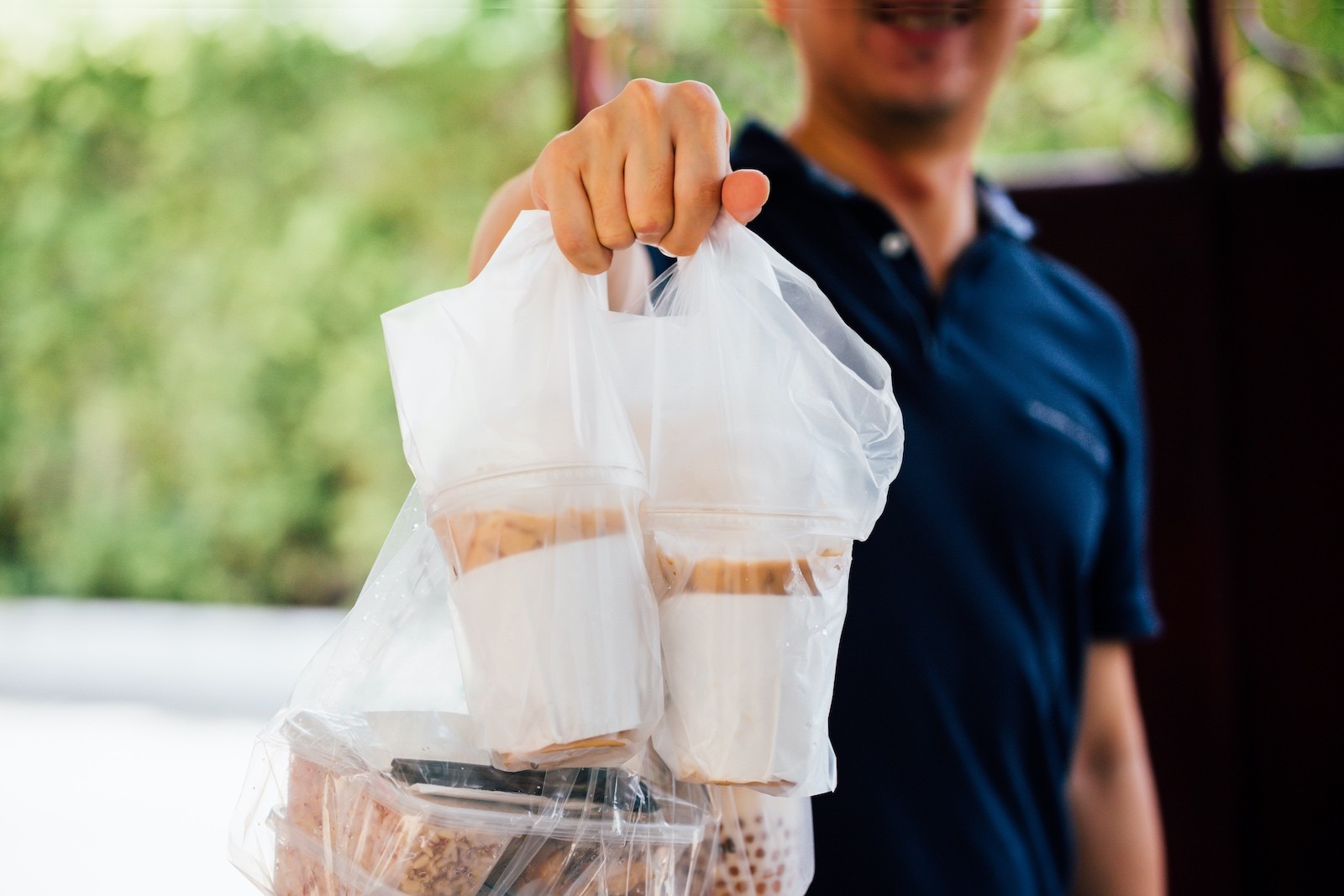 These scenarios have led Dunkin' "regulars" to find other ways to order and skip the drive-thru lines. Here are five ways to "cut the line" and get Dunkin' Delivery right now!
Does Dunkin' Deliver?
Yes! You just need to pick your app of choice!
Beginning the Dunkin' Delivery process is easy!
First, find out what delivery services are available in your area by using the Dunkin' Delivers location finder.
The location finder will list what apps are available at your location for Dunkin' Delivery.
If multiple services are available, it may be wise to compare pricing, fees, and delivery times, as these vary per service.
Dunkin' Delivery with DoorDash
DoorDash was ranked #1 among food and drink apps in April 2021 and has recently acquired 2.1 million new downloads. Dunkin' has partnered with DoorDash to bring you Dunkin' Delivery seven days a week from 5 AM to 2 PM only.
The DoorDash app allows you to select a wide range of options to customize your order with anything on the traditional Dunkin' menu.
Need specific flavor swirls or shots?
No problem with DoorDash.
If you are new to DoorDash, the app is super easy to use and set up.
When placing your first order, try the code: 10UNLIMTED to receive $10 off any order. However, DoorDash does require a fee for small orders under $10, so make your order worth it!
Dunkin' Delivery with Grubhub
In 2020, 31.4 million people used Grubhub to place an order, that's an increase of nearly 50% since 2017. Getting your Dunkin' delivered is a breeze if you're already a Grubhub user.
Just add your local Dunkin' to your account, and voila!
You can order your favorite Dunkin' drinks, donuts, and snacks for delivery.
For orders under $10, Grubhub requires a $2.00 small order fee and an additional service fee to cover "operating costs."
Dunkin' Delivery with UberEATS
Just like Grubhub, if you're an UberEATS user, getting Dunkin' Delivery is a cinch.
Just add your local Dunkin' to your account, and you can order all of your Dunkin' favorites for immediate delivery.
Plus, if you're a first-time UberEATS user, you can enjoy 30 days of $0 delivery fees until January 12, 2022.
The UberEATS app is easy to set up, and like the other apps, UberEATS uses location services to determine your location and store availability.
Use Amazon Fresh
To enjoy the great taste of Dunkin' at home, use Amazon Fresh to get whole or ground coffee beans delivered in under an hour. The best part? Most deliveries are free to Prime members in select regions that meet a local free delivery threshold.
Combine your Dunkin' order with other needed groceries or items to save a trip.
Hire A Friend
Do you have a friend that seems to be in the drive-thru line at Dunkin' constantly?
We do!
Ask a friend to pick up your favorite Dunkin' drink. A friend can be the most reliable way to get your caffeine with less hassle.
You can pay and even tip your friends by sending them a virtual Dunkin' gift card that you can order and ship directly within the Dunkin' app — or just buy them a coffee!
Know Another Way?
Use another method to acquire your morning coffee from Dunkin'?
We'd love for you to share your experience, tips, or tricks in the comments section below.