Café au lait is a classic French coffee beverage beloved for its simplicity and rich taste. Made with an equal mix of hot coffee and steamed milk, this Café au lait recipe offers the perfect balance of bold coffee flavor and creamy indulgence.
Often enjoyed as part of a leisurely morning routine or afternoon respite, Café au lait presents a straightforward yet elegant approach to enjoying coffee.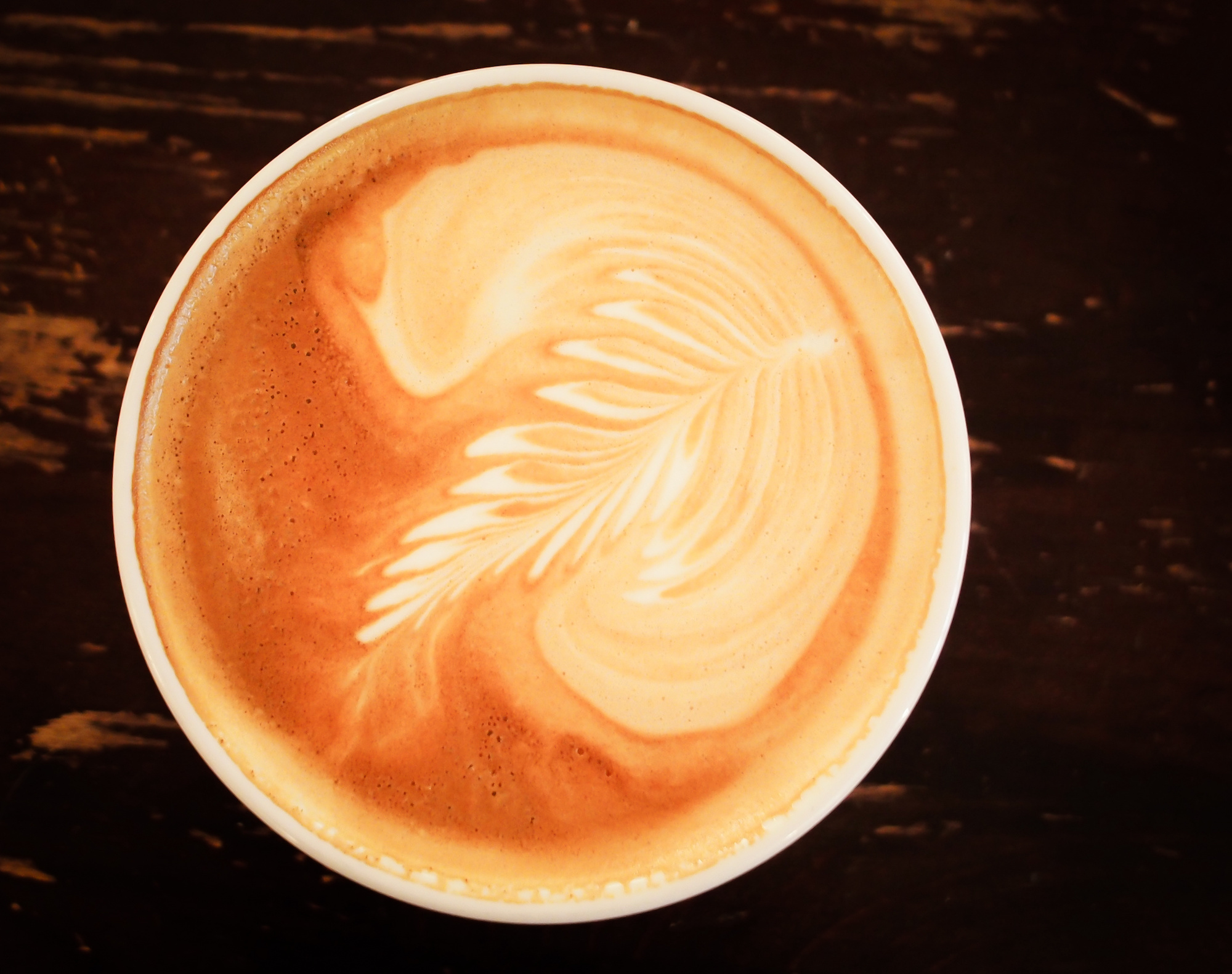 In order to create the perfect café au lait, selecting the right coffee and milk combination is essential.
First, a dark roasted coffee is required, providing a strong base for the beverage.
The milk should be steamed to create a velvety texture that blends harmoniously with the coffee.
Variations to the traditional recipe exist, allowing for personalization according to individual taste preferences.
The beauty of the café au lait lies in its simplicity, making it an easy recipe to replicate at home.
With a focus on quality ingredients and a few basic techniques, anyone can master the art of making this luxurious French treat and bring a touch of European cafe culture to their daily routine.
Here is everything you need to know about the Café au Lait and simple steps to make the perfect brew!
Café au lait Recipe Fundamentals
Ingredients
A classic Café au Lait recipe consists of two main components:
Strong coffee: Preferably a dark roast or espresso for a bolder taste
Milk: Whole milk, frothed or steamed, is ideal for a creamier texture
Note: Café au Lait is traditionally made with equal parts coffee and milk.
Coffee Selection
The choice of coffee plays a significant role in the flavor profile of your Café au Lait.
Espresso is an excellent option, as it provides a rich and robust taste.
You can use an espresso machine, Nespresso, Moka pot, or Aeropress to achieve the desired strength. Dark roast coffee, such as a French roast, is also a suitable choice.
When selecting coffee beans, opt for high-quality, freshly roasted beans to ensure the best flavor.
Milk Selection
Whole milk is recommended for Café au Lait due to its creamy texture and ability to froth or steam well.
However, you can also experiment with different types of milk, such as oat milk, for a dairy-free alternative.
To froth or steam the milk, you can use an espresso machine with a steam wand, a dedicated milk frother, or even a French press to create a silky and smooth texture.
When ready, pour the frothed or steamed milk into the coffee, ensuring equal parts coffee and milk are combined.
Café au lait Recipe Brewing Methods
French Press Method (Recommended)
The French Press method is a popular choice for brewing café au lait and our recommendation.
Follow these steps to obtain desired results:
Measure and grind the coffee beans: Use coarsely ground coffee.
Boil the water: Heat water to a temperature of 195-205°F (90-96°C).
Preheat the French press: Pour hot water into the French press to warm it up, then discard the water.
Add grounds and water: Place the coffee grounds in the preheated French press, add half the brewing water, and let it steep for 1 minute.
Pour the rest of the water: Add the remaining water to the French press.
Froth the milk: Use a milk frother, or vigorously shake milk in a mason jar for 30 seconds, and microwave for 30 seconds.
Espresso Machine Method (Easiest)
Espresso machines typically have an inbuilt steam wand for steaming milk. To make café au lait with an espresso machine:
Brew espresso: Brew a strong shot of espresso, using dark roast coffee.
Steam the milk: Utilize the steam wand to heat and froth the milk, creating a silky foam on top.
Combine: Gently pour the steamed milk over the espresso in a cup.
Aeropress and Moka Pot Method (While Camping or Just For Fun)
Both Aeropress and Moka pot produce strong and rich coffee concentrate, suitable for café au lait.
Follow these steps:
Brew concentrated coffee: Brew coffee using an Aeropress or Moka Pot, according to the manufacturer's instructions.
Froth the milk: Get a milk frother or a mason jar and froth the milk.
Microwave: Heat the milk in a microwave to about 150°F (65°C); be cautious not to scald the milk.
Stovetop and Milk Frothing Methods
A stovetop coffee maker, such as a percolator, can also produce delicious café au lait:
Brew coffee on stovetop: Follow the manufacturer's guidelines to make strong coffee using the stovetop coffee maker.
Heat milk: In a saucepan, heat the milk until it reaches around 150°F (65°C); avoid scalding.
Froth the milk: Use a milk frother or mason jar to create frothy milk.
Combine: Pour the frothy milk into the brewed coffee and enjoy.
Serving and Presentation
Café au lait Recipe Pairings
A classic Café au Lait pairs wonderfully with traditional French pastries.
Aside from pastries, you can also experiment with diverse food pairings such as toast and jams, fruit salads, granola bowls, or even savory quiches for a complete brunch experience.
Serving Suggestions
To serve Café au Lait at home, begin by selecting the right coffee mug that comfortably holds at least 8 ounces (236 ml) of liquid. Pour equal parts of hot, strong coffee and steamed or frothy milk into the cup, maintaining a 1:1 ratio.
If desired, offer sugar and a spoon to your guests, allowing them to adjust the sweetness to their preference.
Café au lait Recipe Variations
For an enhanced sensory experience, add a slight twist to the original recipe that reflects the coffee culture of different regions:
Try a Flat White by using a double shot of espresso instead of brewed coffee, and top it with velvety steamed milk.
Recreate the flavors of a Mocha by adding a drizzle of chocolate syrup to the mix.
Opt for hot chocolate and mix it with the coffee for a comforting beverage, perfect for colder months.
In Germany, a Milchkaffee is similar to Café au Lait, but with a milder coffee strength and a foamy milk texture. Achieve this by whip-steaming the milk to create more froth.
For the Spanish-inspired Café con Leche, use a dark roast coffee and pair it with hot, whole milk.
While the prep time and cook time for Café au Lait are relatively short, the artistry comes from finding the ideal balance of flavors, textures, and presentation to suit your palate or impress your guests. Regardless of your preferred variation, Café au Lait remains a timeless classic that is synonymous with the elegance and sophistication of France.
Café au lait Recipe FAQs
How is a Café au lait different from a latte?
Café au lait and lattes are similar coffee beverages that both use a combination of strong coffee and milk. The main difference is that a café au lait uses strong coffee, while a latte uses espresso. Additionally, a café au lait typically has equal parts coffee and milk, whereas a latte might contain more milk than coffee.
What is the milk to coffee ratio?
For a traditional café au lait, the milk to coffee ratio is typically 1:1, meaning equal parts coffee and milk. This creates a balance between the strong coffee taste and the creamy texture of the milk.
How to make a Café au lait at home?
To make café au lait at home, brew a strong coffee of your choice, and heat or steam milk to your desired temperature. Then, combine equal portions of coffee and milk in a cup, giving you the classic café au lait. Feel free to adjust the coffee-to-milk ratio to your preference.
What are the essential ingredients of a Café au lait?
The essential ingredients for a café au lait are strong brewed coffee and hot or steamed milk. Some variations may include the use of chicory for additional flavor, but the basic recipe consists of just coffee and milk.
Does it use specific coffee beans?
Café au lait can be made with any type of coffee beans, depending on your taste preference. However, using a strong dark roast coffee or French roast will provide an authentic, rich flavor in your beverage.