Dunkin' Free Coffee Mondays Are Back For 2022
If you love your DD coffee, we have some exciting news to jump-start the 2022 holiday season. Along with the 2022 holiday menu, Dunkin' has announced that it is bringing back "Free Coffee Mondays" for the first time since 2020.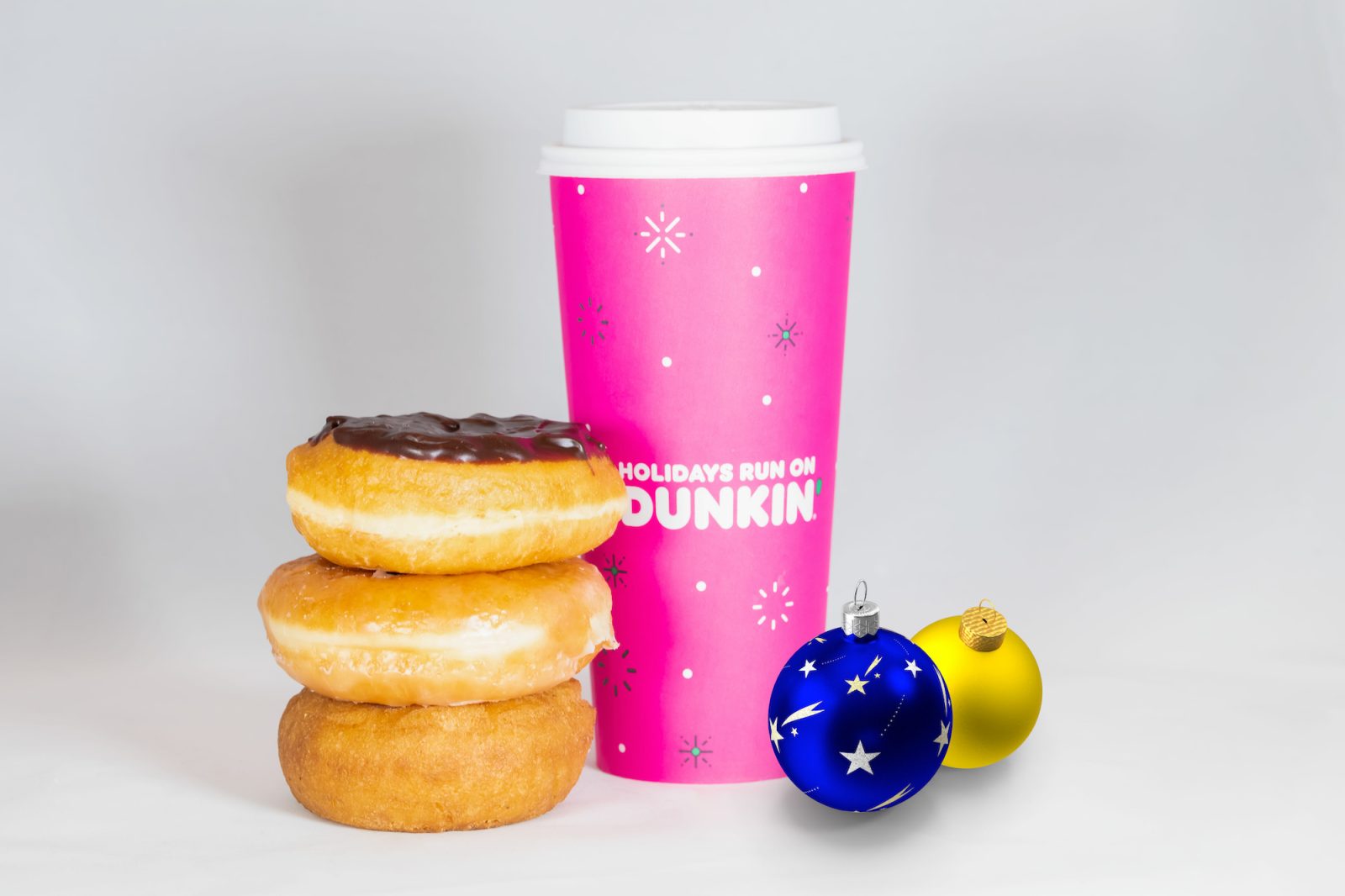 Starting from November 7, 2022, customers can get a free medium hot or iced coffee with any purchase made on Mondays.
This offer is valid each Monday till November 28. So, mark your calendars, and remember to claim your free coffee next Monday!
This exciting news will put many into the holiday spirit for 2022!
Get Dunkin' Rewards To Be Eligible for Free Coffee Mondays
To be eligible for the free coffee deal, you must be enrolled in the new Dunkin' Rewards program. If you still need to become a member, don't worry.
You can join the program by downloading the Dunkin' app and creating an account.
Once you're signed up, you can claim your free coffee on Mondays.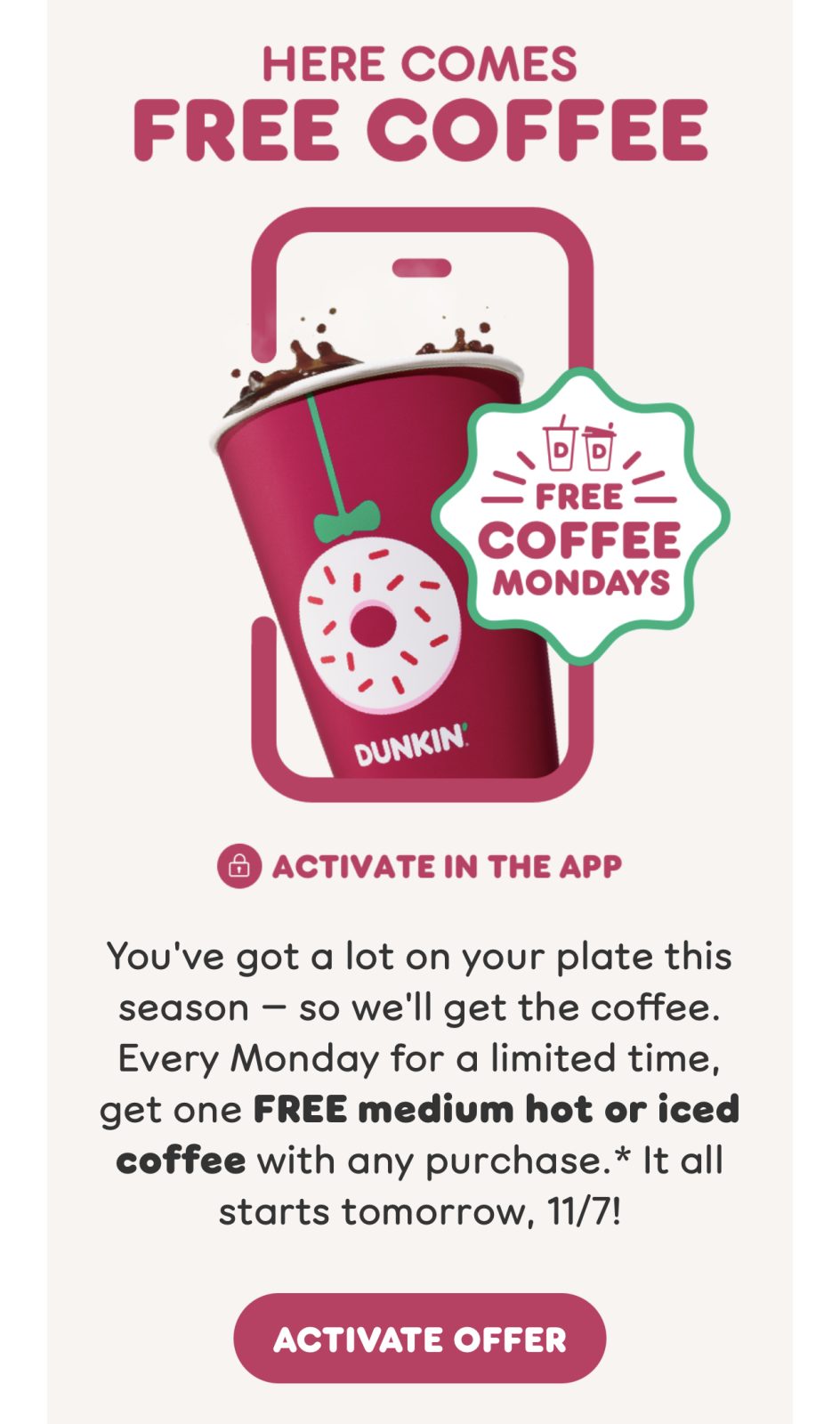 What Coffee Is Free On Mondays?
The free coffee deal includes Dunkin's Original Blend, Dunkin' Midnight, Holiday Blend, or decaf.
So, go ahead and have your favorite coffee to get you through the demands of Monday.
November DD Member Rewards Exclusives
Dunkin' is also offering Member exclusive offers that begin on November 3. You can claim these offers via a pop-up when the app loads for the first time.
Here are just a few rewards that landed in our app;
Free Wake-Up Wrap with the purchase of a medium or larger drink
Free Bakery item with purchase of a medium or larger drink
Free Hash Browns with purchase of breakfast sandwich
Get one $1 any size hot coffee
Get one $2 any size iced coffee
Free Coffee Mondays Summary
If you love Dunkin' coffee, head to the DD app and sign up for their Rewards program.
You will be able to get a free medium hot or iced coffee with any purchase made on Mondays starting from November 7.
This deal is valid till November 28, so be sure to take advantage of it!