What if you could combine everything you love about Nitro Cold Brew coffee and Guinness beer into one? Here is everything you need to know in our Guinness Nitro Cold Brew review.
Coffee and beer lovers who don't already know about Guinness Nitro Cold Brew Coffee… it's time to pay attention.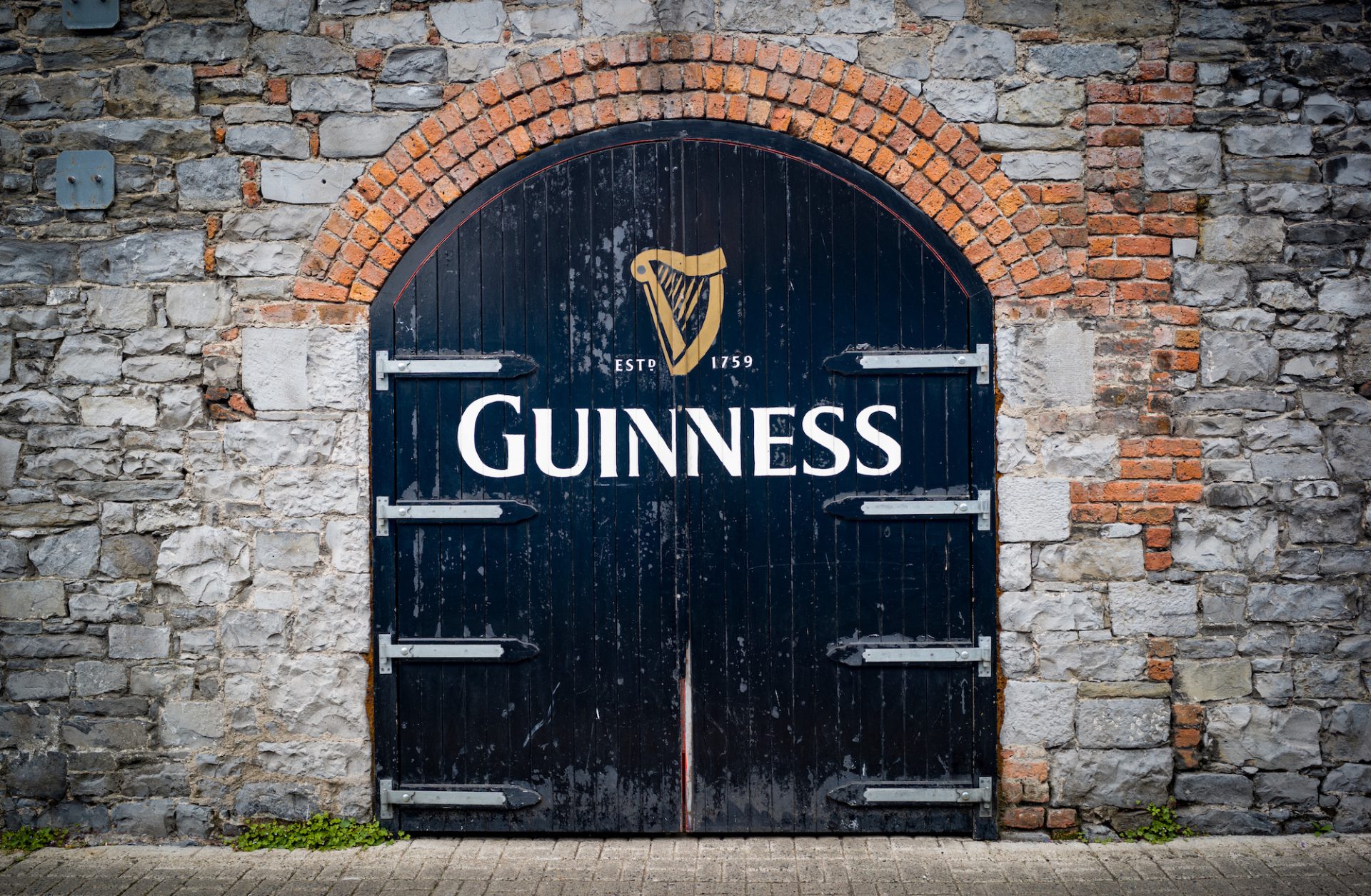 What is Nitro Cold Brew?
Nitro cold brew is one of the most unique coffee beverages that has gained quite a bit of popularity lately. Nitro cold brew takes standard cold brew coffee to the next level by infusing it with nitrogen gas.
The addition of infused nitrogen gas gives the drink a thicker and creamy texture, creating small bubbles in the drink.
Not only does add nitrogen gas to cold brew change the texture, but it also helps reduce the bitterness. If you feel that standard cold brew coffee is too acidic, you might just love Nitro Cold Brew.
Nitro Cold Brew is certainly milder. (You might have seen Nitro Cold Brew on the menu during your most recent Starbucks run)
The idea behind Nitro Cold Brew is similar to many beers like porters and stouts that are infused with Nitrogen gas.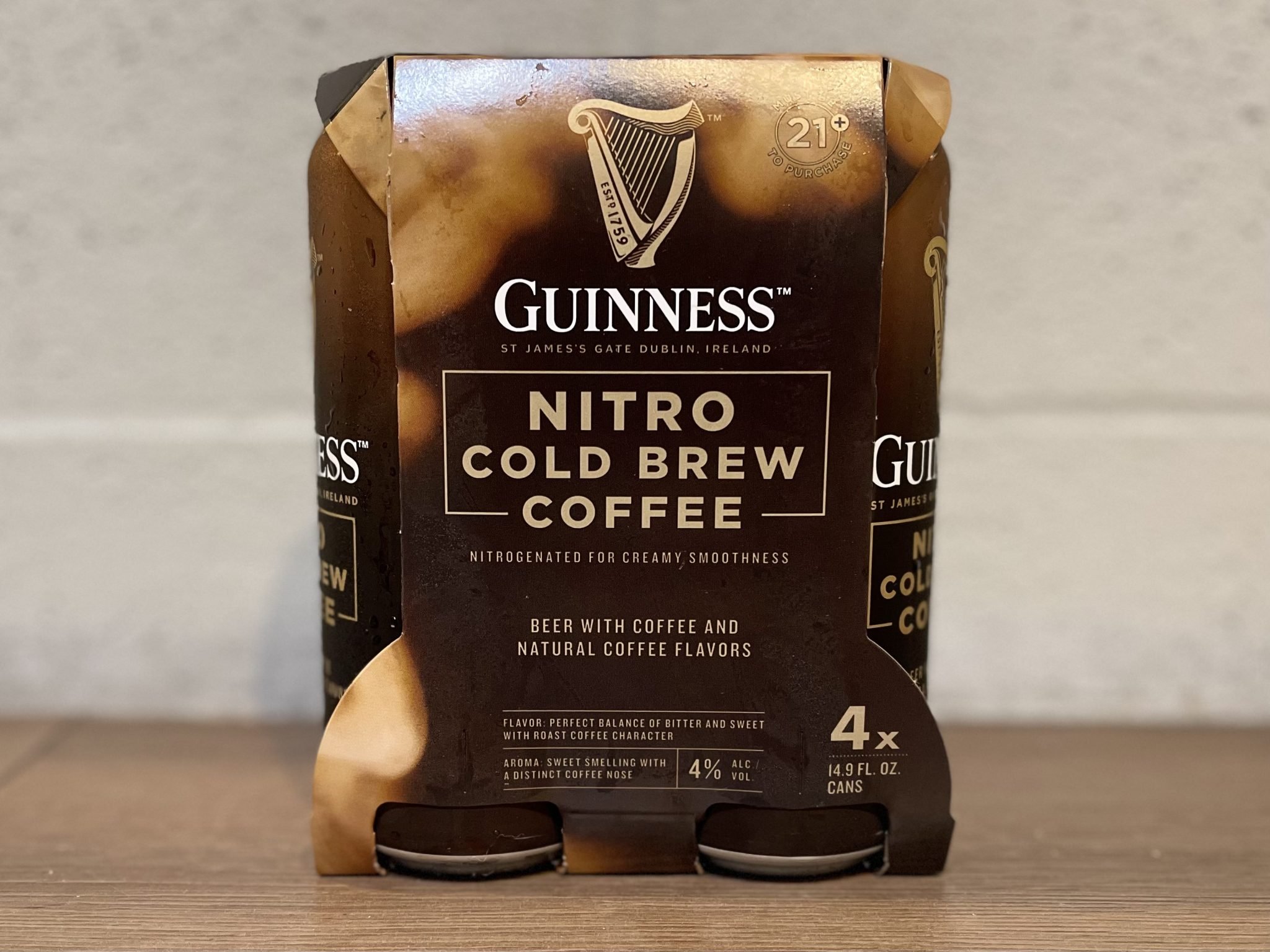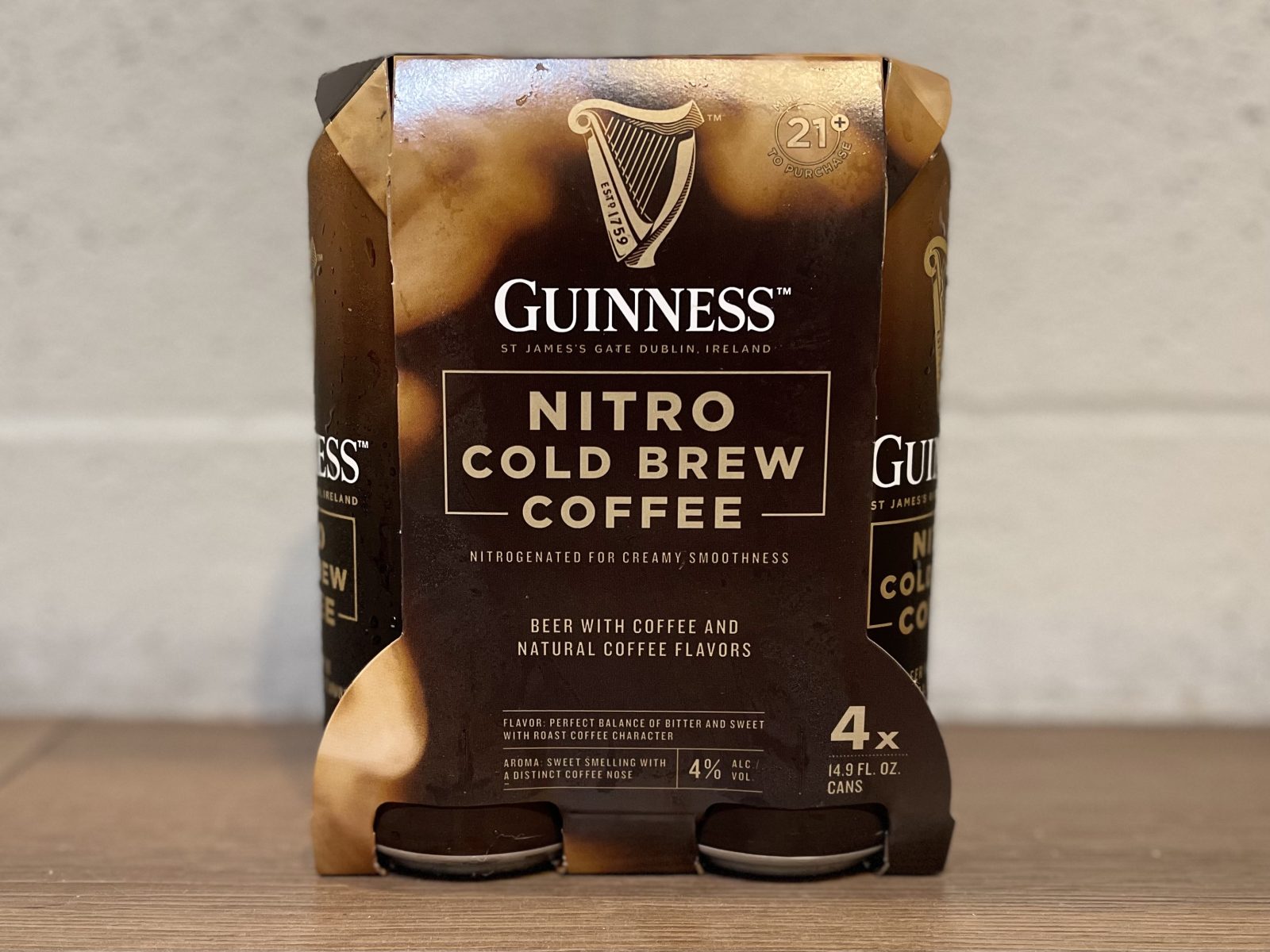 Guinness' latest Nitro Cold Brew Coffee combines these two flavors all into one refreshing hard coffee drink.
Guinness Nitro Cold Brew Review
If you like beer and coffee, chances are you'll like this ready-to-drink coffee. As soon as you open a can of this ready-to-drink hard coffee, the aroma of rich coffee will first hit you.
Each sip contains notes of espresso, caramel, and chocolate, for the perfect blend of sweet and bitter.
While you could enjoy it straight from the can, many drinkers enjoy this drink poured into a clean glass. Pouring the drink into a class activates the full nitrogen-infused effect.
How Much Caffeine is in Guinness Nitro Cold Brew Coffee?
To many coffee drinkers' surprise, each can of Guinness Nitro Cold Brew Coffee contains only 1.47 mg of caffeine per 14.9 ounces. This is the same amount of caffeine as a standard decaf coffee.
While this drink will give you the coffee taste you know and love, don't expect a caffeine jolt from it.
Wondering why Guinness Nitro Cold Brew Coffee has nearly no caffeine?
Under the Federal Food Drug and Cosmetic Act, caffeine in alcoholic drinks is deemed "unsafe" and is currently illegal. The only caffeine in the drink is what is "naturally occurring".
What's In Guinness Nitro Cold Brew?
Wondering what makes up this delicious ready-to-drink hard coffee beverage?
Guinness Nitro Cold Brew coffee is made from 8 simple ingredients, which include water, malted barley, barley, roasted barley, hops, nitrogen, yeast, and of course, coffee.
What gives this drink its ultra-smooth and velvety texture is the infused nitrogen in each can. A standard serving, 12 fl. Oz, contains 114 calories, 8.5 g of carbohydrates, and 0 grams of fat.
You'll find this drink sold in 4-can packs.
Alcohol Content?
Guinness Nitro Cold Brew Coffee contains 4% alcohol by volume (ABV). Most beer contains 4 to 7% ABV, so this is certainly on the lower end of the range.
That just means you get to enjoy more of this delicious beverage to sustain a buzz!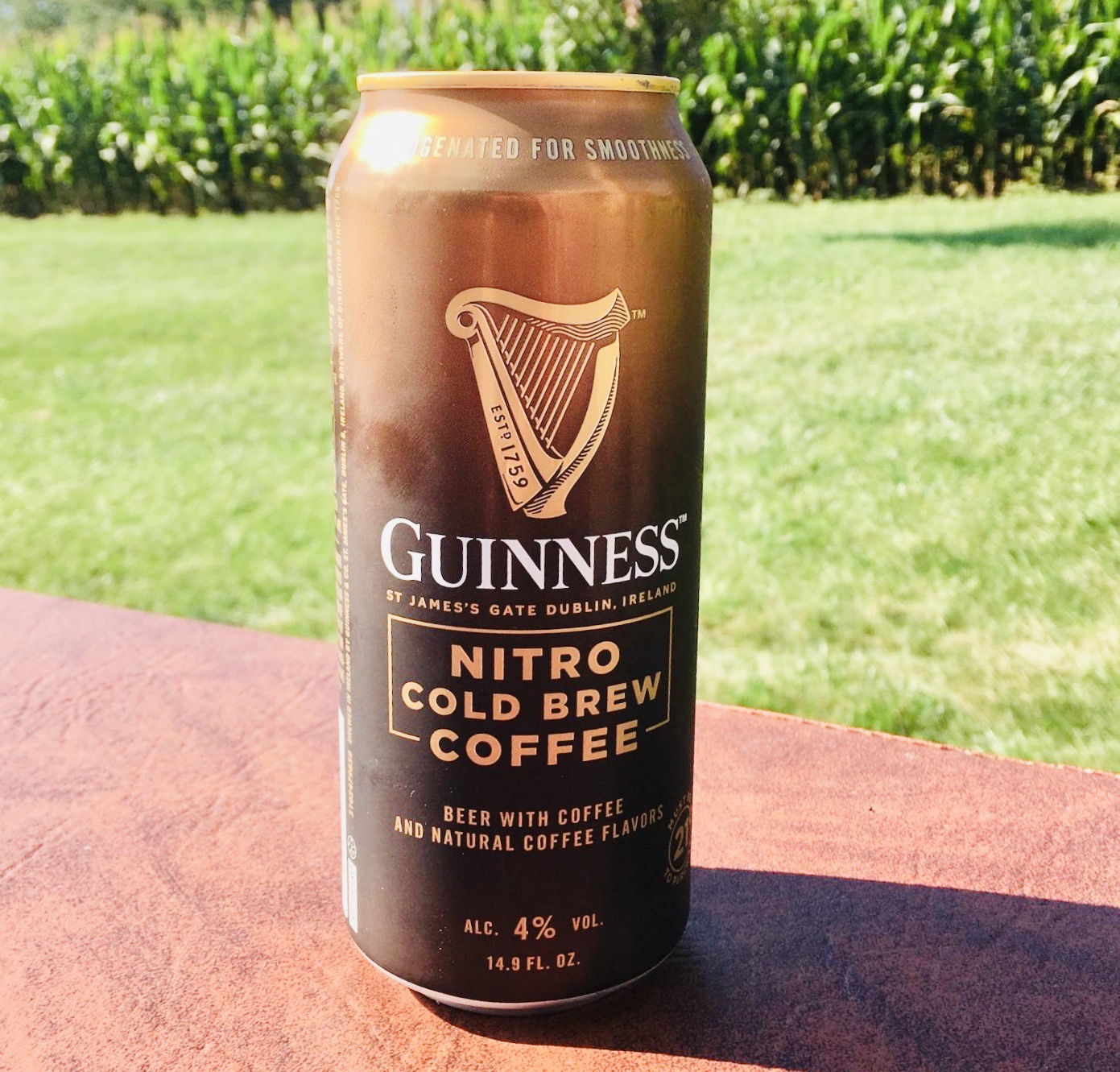 Should you Try this Ready-to-Drink Hard Coffee?
If you're tired of the same old, same old when it comes to beer, the Guinness Nitro Cold Brew Coffee might just be what you need to mix things up.
If you enjoy non-alcoholic Nitro Cold Brew Coffee, chances are you'll enjoy this too.