Many widespread coffee chains fill their drinks with sugar and other unnecessary ingredients that make for a calorie-dense start to your morning. Read on to learn more about these low calorie Dunkin' drinks that you can enjoy every day. Be sure to grab one of these healthy Dunkin' drinks today!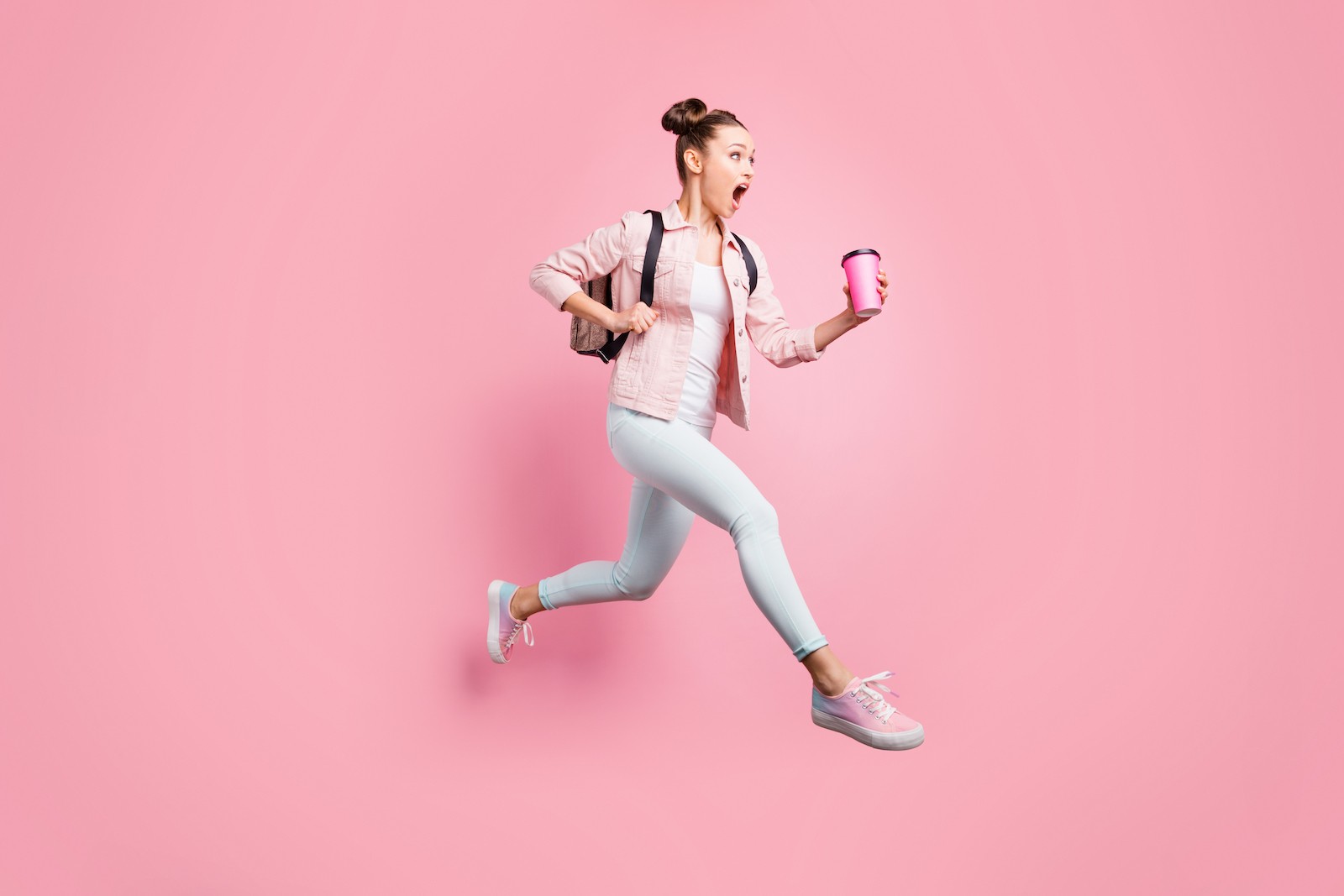 Not every drink from Starbucks or Dunkin' is packed with artificial sugars and a high-calorie count. Replacing your usual order with a low-calorie option allows you to enjoy your morning coffee without fear of damaging your health.
If Dunkin' is your coffee shop of choice, you're in luck. The chain has made strides in promoting the health of its customers and has added several drinks to its menu for those who want their morning coffee without the added calories.
Below are seven of the best low-calorie drinks you can order at Dunkin' in 2022. Opt for one of these drinks on your next coffee run and feel good about how you energize your body.
The Best Low Calorie Dunkin' Drinks
The drinks below all contain significantly fewer calories than most drinks at the coffee chain and are a great way to start your day energized and refreshed. There is plenty of variety on this list from iced teas to lattes to keep you from getting bored with your morning pick-me-up.
1. Iced Almond Milk Latte
This classic drink is the perfect blend of rich coffee and creamy almond milk. Thanks to the naturally low calorie count found in almond milk, a medium iced almond milk latte comes in at just 100 calories. Ask for a shot of sugar-free syrup to energize your coffee without adding any extra calories.
2. Blueberry Iced Tea
A blueberry iced tea is the perfect low-calorie option for a refreshing, fruity pick-me-up. Simply ask for an unsweetened iced black tea with a shot of sugar-free blueberry syrup. This summery treat doesn't contain any sugar or fat, and a large one will net you only 20 calories.
3. Coconut Milk Latte
For the days you need something warm and comforting, opt for a toasty coconut milk latte. While a regular latte often contains upwards of 230 calories, this coconut milk version contains less fat and sugar. A medium-sized cup contains only 50 calories in total.
4. Americano
The Americano is one of the best drinks for those who are watching their calorie intake. Consisting of just hot water and espresso, a medium-sized cup contains just 10 calories. Order this one hot or iced, and add a shot of sugar-free syrup to make things interesting.
5. Iced Coffee With Oat Milk
One of the most popular milk alternatives, oat milk is an ultra-creamy addition to a smooth cup of iced coffee. A medium-sized cup of iced coffee with oat milk comes in at just 30 calories and is the perfect pick-me-up for your morning coffee run.
6. Cold Brew
Made simply from coffee grounds steeped slowly in cold water, cold brew is the lowest-calorie coffee you'll find at Dunkin', with a medium-sized cup containing just five calories. Add a splash of plant-based milk or sugar-free syrup for the perfect morning treat.
7. Iced Skim Milk Macchiato
Skim milk contains less fat than regular milk, for a low-calorie drink with the creaminess you know and love. A medium-sized iced skim milk macchiato contains just 70 calories and is the perfect morning pick-me-up. Add a shot of sugar-free syrup for extra sweetness, or swap the skim milk with coconut milk for a dairy-free version.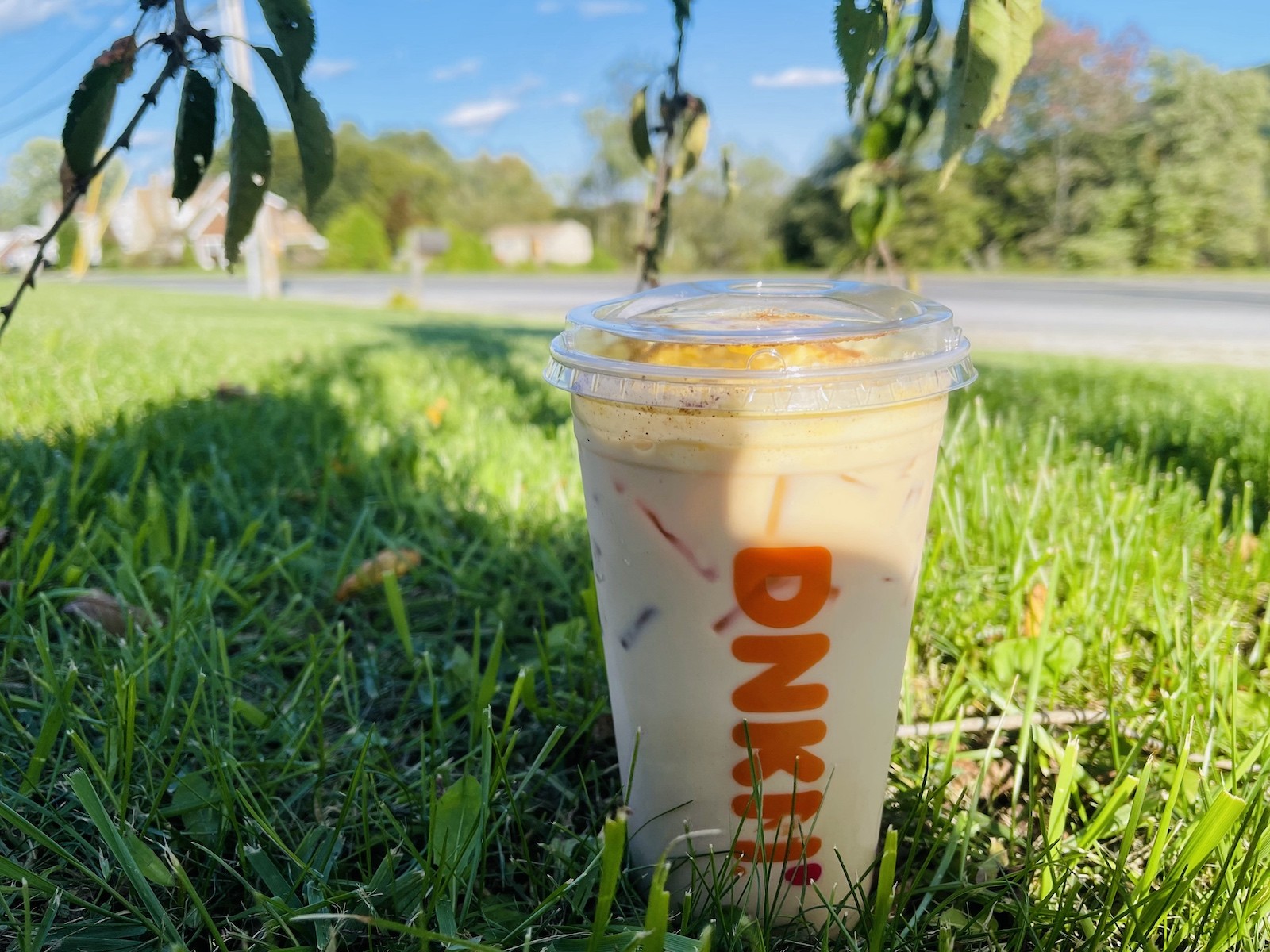 How To Order Healthy Dunkin' Drinks
If none of the drinks on the list satisfied your coffee cravings, don't worry. You can still have your morning coffee without any of the guilt—all it takes is a few simple order modifications.
There are several easy ways to give any Dunkin' drink a healthy twist. Follow the tips below to drastically reduce the calories you consume on your next coffee run.
Skip the Add-Ons
If you're looking to shave some calories off of your favorite drink, an easy way to do so is to skip some of the add-ons. This can include anything from creamer to sugary syrup.
Flavor swirls, in particular, are an unhealthy addition to your order, with each one consisting of at least 150 calories in fat and sugar alone. Simplifying your order will save you money each morning and is also a smart choice for your overall health.
Opt for Plant-Based Milk
Plant-based milks are extremely popular across the country, leading most widespread coffee chains to offer them as substitutes for dairy milk.
Most of these plant-based milk alternatives contain less fat and significantly fewer calories than dairy-based milks or creamers. Plus, there are plenty of options to choose from, so you can pick the one that tastes best to you.
Dunkin' Sugar-Free Syrup
Dunkin' features several sugar-free syrups that add another flavor dimension to any drink to provide customers with healthier choices. Choose from seven classic flavors, including:
Vanilla
Hazelnut
Raspberry
Blueberry
These flavor shots contain no calories, making them a guilt-free addition to your order.
Forget the Frozen Drinks
Dunkaccinos and Coolatas are some of Dunkin's most iconic menu items, but they are also some of the most unhealthy. Even the smallest size contains no less than 230 calories, thanks to the massive amounts of milk and sugar needed to make them. Opt for an unblended drink to easily cut back on your calorie consumption.
With so many ways to cut calories in your Dunkin' order, you can continue to treat yourself to a coffee each morning without compromising your health.