The Starbucks Eggnog Latte is gone but not forgotten.
For many, this time of the year signals the return of the Starbucks Eggnog Latte and the classic flavor of the Christmas season we all cherished.
Unfortunately, it's not looking good for the fan-favorite drink. The Eggnog Latte was discontinued and was not part of the Starbucks holiday menu in 2021.
And after a recent holiday menu leak, there is still no sign of eggnog or gingerbread for 2022.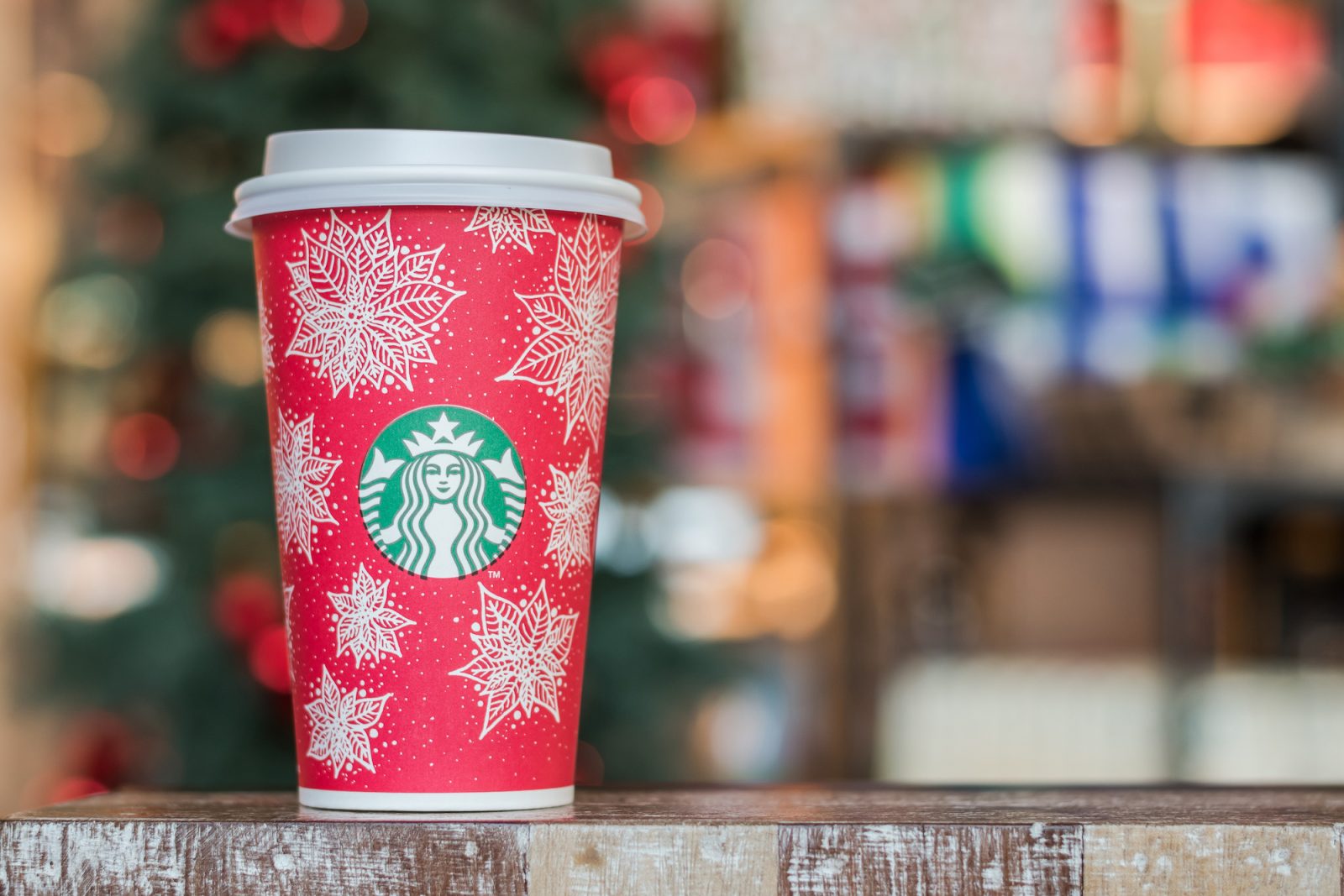 What Was The Starbucks Eggnog Latte?
The Eggnog Latte was a classic holiday flavor. Period.
As much as we all love pumpkin spice lattes, there's something about an Eggnog Latte that makes the Christmas season feel like Christmas. Maybe it's the rich, creamy flavor or the fact that it's only available for a limited time each year.
Whatever the reason, it's safe to say that people are crazy PASSIONATE about their Eggnog Latte.
The Eggnog Latte drink featured signature espresso and rich steamed eggnog, delicately topped with a seasonal sprinkling of nutmeg.
And it was SO good!
So much so that when Starbucks removed the drink from its holiday menu last year, it started another "War on Christmas."
Will Starbucks Have Eggnog Lattes In 2022?
All hope is not lost!
Until Starbucks releases its official holiday menu, there is still a SMALL chance that we could see the return of the Eggnog Latte.
But ZERO reliable sources' have led us to believe it will actually return in 2022.
The countdown to red cups website claims that eggnog will arrive back in the US on November 17th.
But users beware.

We've become accustomed to the false information that keeps hitting their website over and over again.

Starbucks "War on Christmas" 2022 Version
After Starbucks left the drink out of their holiday lineup last holiday season, thousands of people took to the internet to petition the company to bring the Eggnog Latte back.
Eggnog latte is not returning to this year. If you're looking for a nostalgic Holiday flavor, we recommend our new Iced Sugar Cookie Almondmilk Latte, in the US, for a modern twist on a Holiday classic!

— Starbucks Coffee (@Starbucks) November 3, 2021
That petition continues to gather more and more signatures.
These loyal fans even started a Facebook group called "Save The Eggnog Latte," which now has over 10 thousand members!
Eggnog Summary
Although the future of the Eggnog Latte hangs in the balance, there is still hope that we could see its return.
In the meantime, there will be plenty of other delicious drinks on Starbucks' holiday menu in 2022 to enjoy!