The affogato is probably one of the most beloved coffee-based desserts that the Italians have given to the world, but there's a lot more to this recipe than it appears. For one thing, there's the classic affogato, and there's the "Starbucks Affogato," which is a slightly different twist on the old recipe.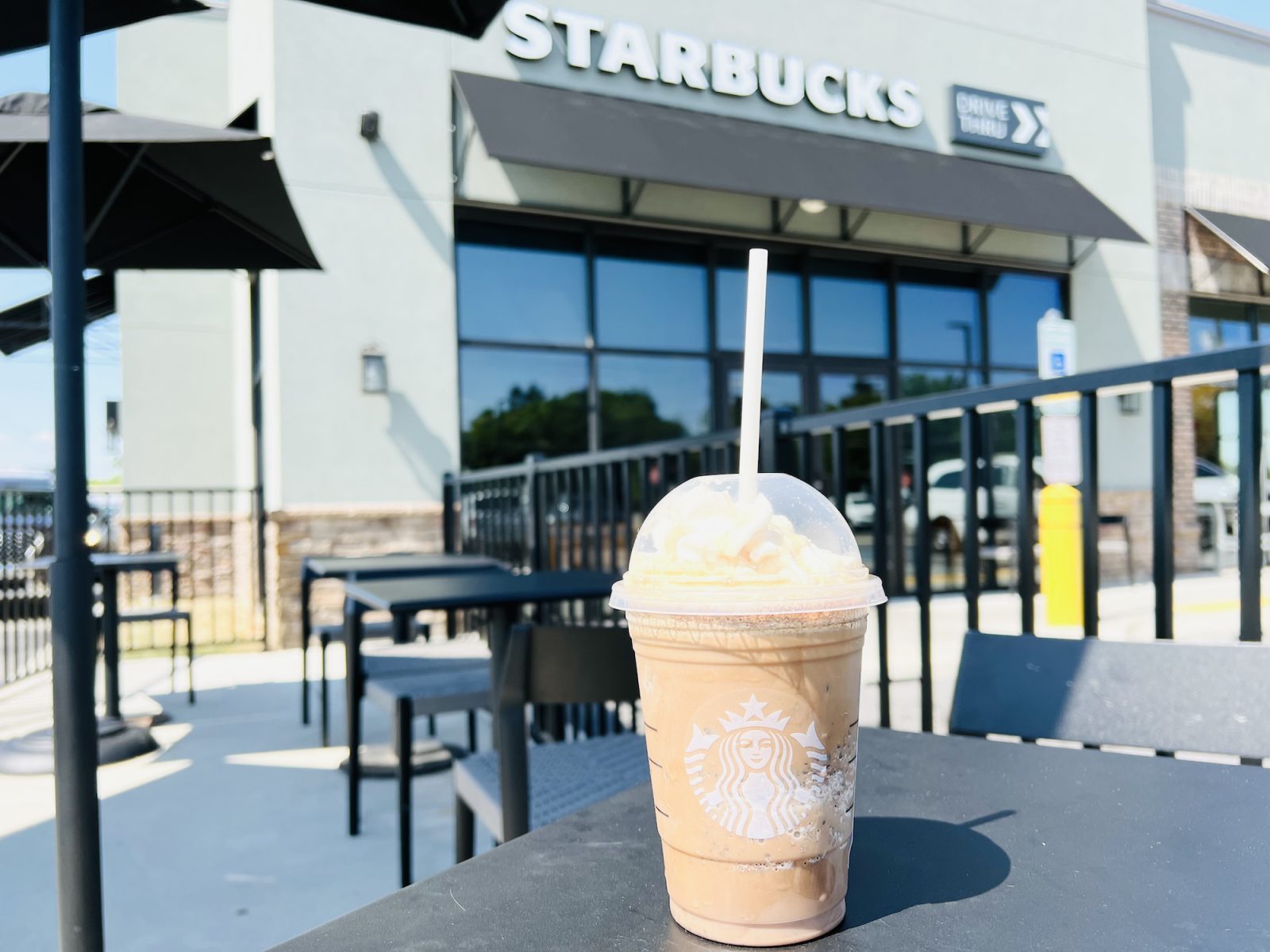 In the following ultimate guide to the affogato, we'll take a close look at this delicious espresso treat, and we'll show you how to order one at Starbucks or make one at home.
What Is An Affogato?
So what do cultured Italians mean when they order affogato al caffè at their favorite coffee shop?
The classic affogato recipe is a simple yet very delectable dessert concept. The phrase "affogato al caffè" translates to "drowned in coffee," and that's exactly what this recipe is.
In short, it involves pouring hot espresso onto a scoop of gelato or ice cream. If that description alone isn't enough to make your mouth water, then yours is a hard palate to please. As for enjoying your affogato, that's the easy part—you eat it with a spoon as the hot espresso slowly melts the gelato or ice cream.
Which gelato or ice cream goes best with affogato? That depends. The traditional choice is fior di latte ("flower of milk," a most expressive term) gelato, which has a light taste like sweetened milk. However, since fior di latte is rather difficult to come by, most opt for a vanilla-flavored gelato or—if all else fails—vanilla ice cream.
For an extra touch of decadence, you can add a shot of liqueur to your affogato, such as amaretto or Frangelico.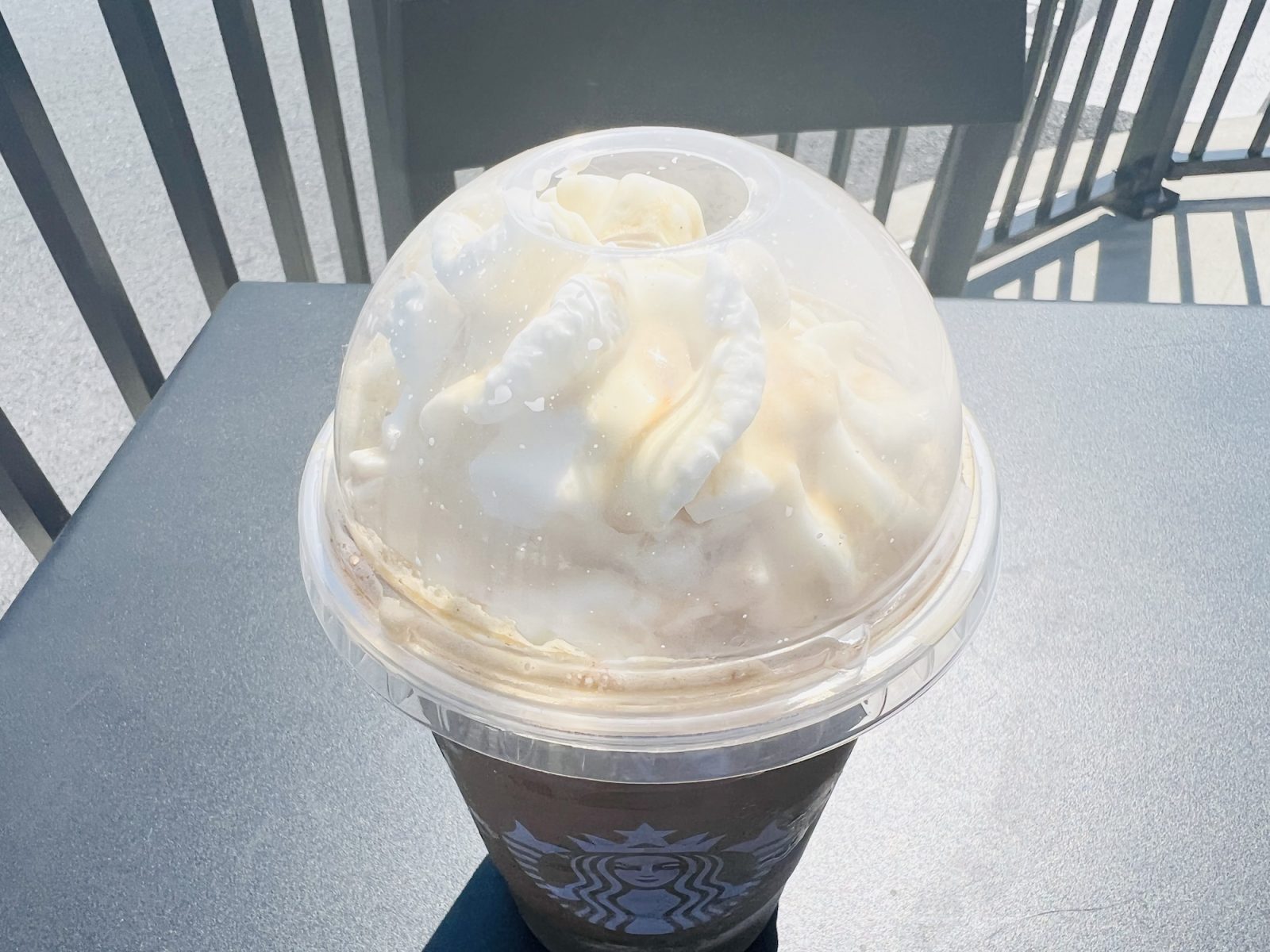 All About the Starbucks Affogato
Put it on any drink!
This brings us to the much-anticipated Starbucks Affogato, which is a different creature altogether.
Starbucks decided to put its own unique signature on the classic affogato, so let's take a look at what that entails. For one thing, they've eliminated the gelato or ice cream completely. Instead, the affogato has come to mean a shot of espresso poured onto any drink, typically a classic Frappuccino.
If you choose a frappuccino or any iced drink, make sure you are ready to drink fast. Because the affogato shot is warm, it will melt the ice and diminish the texture rapidly.
Don't get me wrong, adding an a-shot adds impressive taste to any classic Starbucks drink!
But you can make just about anything affogato-style if you wish. You can order a tall latte affogato, and the barista will pour the milk and then smother it with espresso. Or you can opt for the classic Affogato Frappuccino, in which the iced drink is drowned in smooth espresso.
How to Order a Starbucks Affogato
There's not much that goes into ordering a Starbucks Affogato you just have to ask for it.
You can also order a Starbucks Affogato through the Starbucks app by selecting "customize" and adding an affogato shot.
Super easy!
If you have a hankering for a drink adorned with a hot espresso shot on top (rather than blended into it), just ask the barista to make it affogato-style. And this is a perfect addition to pretty much every Frappuccino—whether Mocha, Caramel, or Vanilla Bean. Basically, your imagination is the limit.
We should add that there is some minor controversy over whether it's best to add the espresso shot above or below a Frappuccino's whipped cream. It pretty much comes down to preference, so make sure to let your barista know how you'd like your Affogato Frappuccino.
The Affogato At-Home Recipe
There's nothing that says you have to limit your enjoyment of delicious affogato drinks and desserts to your time at the local cafe or Starbucks.
If you're a true coffee connoisseur, you can start enjoying affogato-style desserts right away.
Let's take a look at how to do it:
Ingredients
The ingredients for making your own affogato dessert are simple. First, make yourself some espresso in a Nespresso or espresso machine. Alternatively, you can use regular coffee as well.
Next, have some gelato or ice cream on hand. The traditional Italian ingredient, as we mentioned, is to use fior di latte, but since that's tough to find, vanilla gelato or ice cream will certainly do.
Step-by-Step Instructions
First, scoop as much or as little gelato or ice cream as you'd like into a cup or mug. Then, pour some espresso or coffee over the gelato. For two regular scoops of ice cream, about ¼ cup of espresso or coffee will do.
If you're feeling especially decadent, at this point you can choose to drizzle a liqueur of your choice over the concoction. Sprinkling it with some chocolate shavings and a little sea salt is another equally delicious option.
Once you've done that, serve your affogato right away and enjoy.
On the other hand, if you're craving for an affogato that fits more into the Starbucks mold, there are options for that as well. All it takes is to brew up your favorite latte or coffee shake, and then drown it in espresso. Voilà!—you've got a pretty good approximation to a Starbucks affogato.
Summary
The affogato, as you can see, has a long and illustrious history.
From its origins as a luxurious Italian dessert, the classic affogato has experienced something of a new life in the distinctly American take represented by the Starbucks Affogato.
For those traditional-minded dessert enthusiasts, it's hard to top the excellence of the classic affogato. It really is the perfect blend of cold gelato or ice cream with a hot blast of espresso for a delicious mixture of fire and ice.
On the other hand, if you can drown ice cream in hot espresso, why not do the same with a Frappuccino? That's where the Starbucks variant shows its genius, and coffee drinkers have been lapping it up ever since.
If you've got any tips or recipes for the best affogato—either classic or Starbucks-style—go ahead and contact us today, or sign up with our newsletter to stay current on all things coffee.