Did you know that Starbucks has been around since 1971? Since then, Starbucks coffee has skyrocketed and it is now one of the most popular coffee shops in the country, if not the world. Starbucks serves all sorts of delicious coffee, but there is a problem: Starbucks cup sizes can be very confusing for those who are unfamiliar with them.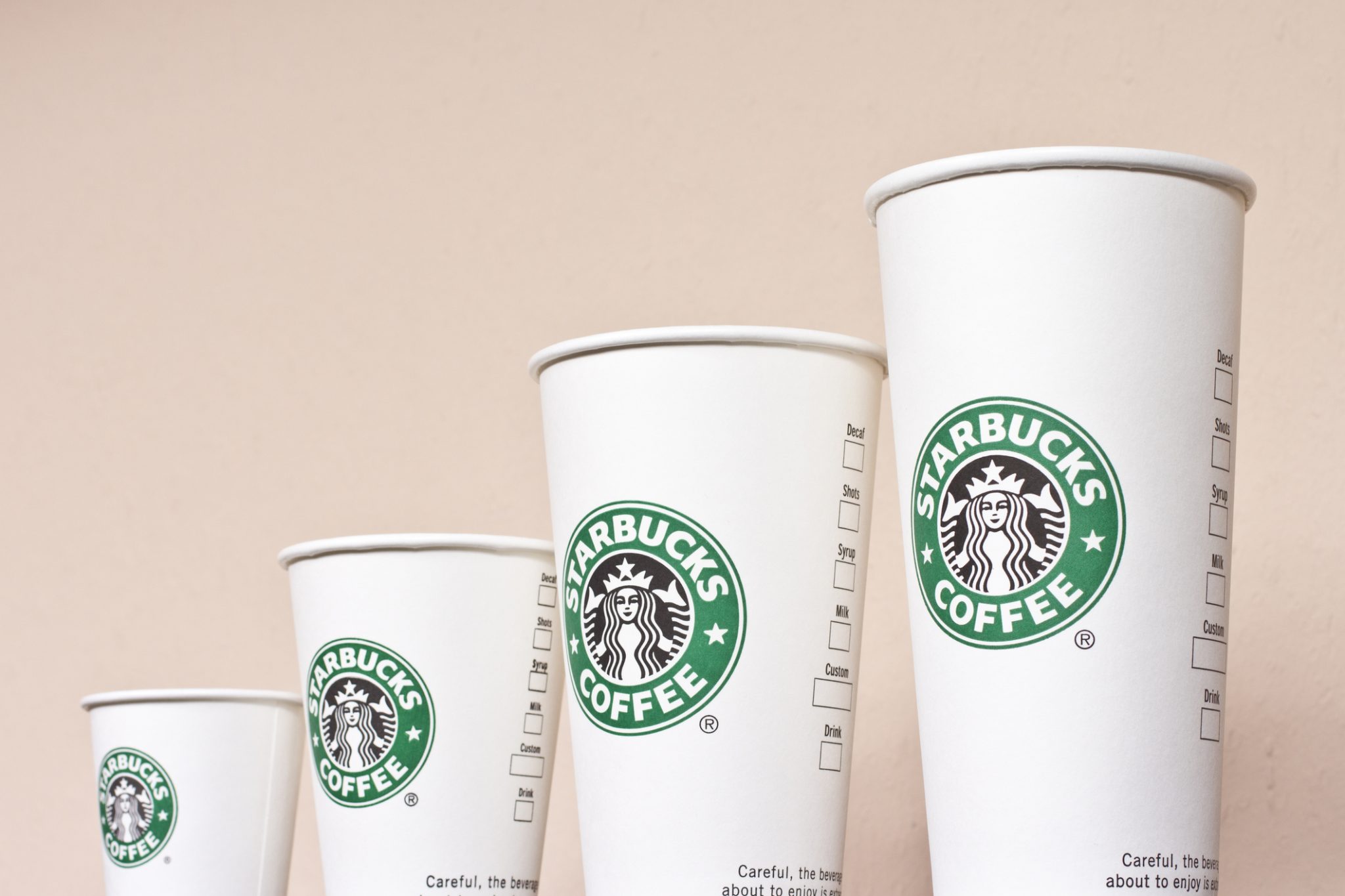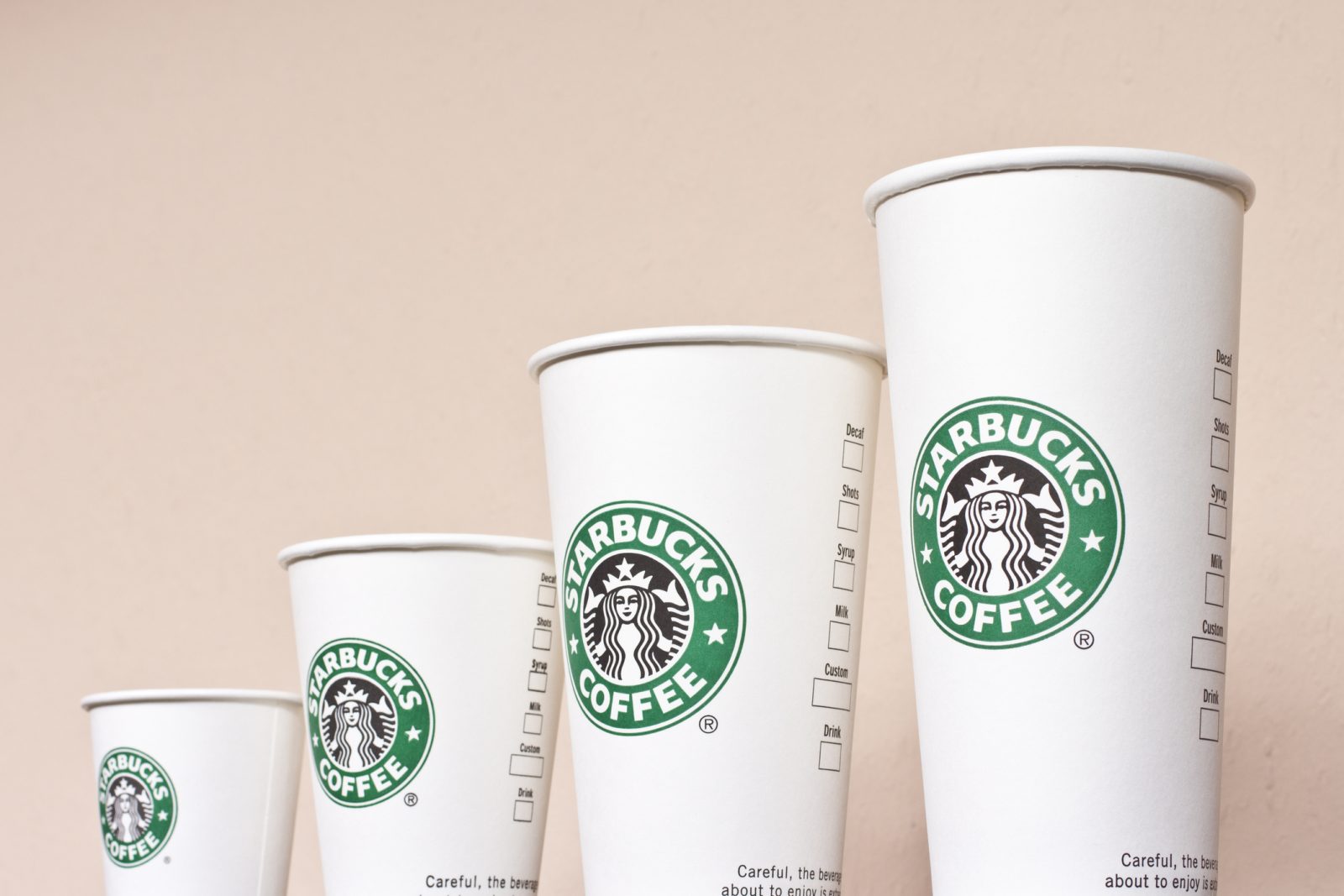 After all, what in the world is a venti? Why don't they just use regular sizes like every other coffee shop? How can you ever decode these frustrating Starbucks sizes?
Fortunately, you're in the right place to find your answers. Keep reading and learn more about the different sizes on the Starbucks menu so that going to Starbucks in the future won't be such a hassle.
The Starbucks Demi (3 oz.)
If you're in the mood for a Starbucks order but only feel like a few sips of coffee, you'll want to opt for the demi. A demi is only 3 ounces. 3 ounces may not sound like a lot, but keep in mind that it is only for espressos and espressos are very strong.
A traditional espresso is only 1.5 ounces. So, in reality, a Starbucks demi is a double-shot espresso.
The Starbucks Short (8 oz.)
The Starbucks short size is perhaps the most mysterious coffee size on the entire Starbucks menu. Why might this be, you ask? The short size used to be available on the coffee shop's regular menu, but as Starbucks became more popular and started to offer more coffee options, the short coffee size disappeared.
But that doesn't mean that you still can't get a short. It is technically on the "secret" menu and many Starbucks locations use the short size for many hot drinks. It is only 8 ounces and is great if you don't feel like drinking a lot of coffee at once.
The Starbucks Tall (12 oz.)
While the name may be misleading, the tall is the smallest size on the Starbucks menu (excluding the secret menu). It is 12 ounces. Many people like to get lattes, mochas, and other espresso options in this size.
However, when ordering a tall, keep in mind that you'll only get one shot of espresso. If you want more, you'll have to tell the barista that you want another shot. Otherwise, you'll have the same amount of coffee as you would as a smaller cup of coffee but with much more milk and cream.
This is important to remember if you need a certain kick of caffeine to get you through the day.
The Starbucks Grande (16 oz.)
Grande, of course, means "big" in Spanish/Italian and this size certainly holds up to its name. It is 16 ounces and you can get a grande for both hot and cold drinks. The great thing about the grande size is that it almost always comes with two shots of espresso.
So, if you need a big caffeine boost and something to sip on, the Starbucks grande is the size you need. Of course, you don't have to get coffee in the grande size if you don't want to. There are also plenty of tea options that you can get in this size, whether the tea is hot or iced.
The Starbucks Venti (hot 20 oz., cold 24 oz.)
Once you get to the venti size, you might get lost and confused. What does venti mean anyway? Is it larger or smaller than the grande?
What's with the weird name in the first place? As it turns out, "venti" simply means "20" in Italian. Unsurprisingly, this means that this size is 20 ounces. However, the venti is only 20 ounces when you order a hot drink.
If you order a cold venti, you're getting a 24-ounce beverage. While this may sound confusing, it's just how Starbucks sizes work. In general, iced coffee sizes tend to be larger than hot coffee sizes.
This makes sense because if you end up spilling your hot coffee, it will be easier to manage a small amount and it can reduce the risk of injury and burns. Cold venti drinks always come with three shots of espresso unless you specifically want more.
Hot venti drinks, on the other hand, come with two shots of espresso. Also, cold venti drinks tend to come with quite a lot of ice. This means that you'll get less coffee overall.
If you want to get all the coffee you're paying for, ask for your cold venti without ice.
The Starbucks Trenta Cold ONLY (31 oz.)
If you're working up a serious thirst, the Trenta cold may be the perfect Starbucks size for you. Trenta means "30" in Italian even though the Trenta size is 31 ounces. It is the largest size you can order at Starbucks.
However, you will need to keep in mind that this size is only available for cold drinks such as cold brews. This size usually comes with a lot of ice much like the cold venti. If you don't want your coffee to be watered down, ask for a Trenta without any ice.
That way, you can get a serious boost of caffeine without any ice diluting it.
What You Need to Know About Starbucks Cup Sizes
Starbucks cup sizes can be quite confusing for those who don't often go to Starbucks. After all, if you don't know what a venti or tall is, how can you expect to get the right coffee size?
But after reading this coffee guide, you should now know all about the different Starbucks coffee sizes for different drinks. So, there's no longer any reason to have a panic attack the next time you walk into your local Starbucks as you try to order a cup of coffee.