Tired of the same old, same old Starbucks order? Start 2023 off by exploring some new Starbucks creations from their secret menu.
The menu offerings posted on the menu when you walk into Starbucks are just a fraction of the drink combinations available.
Jazz up your go-to order by trying these 10 best Starbucks Secret Menu drinks for 2023.
Whether you're in the mood for something sweet and indulgent or light and fruity, you'll find plenty of flavor combinations worth exploring here.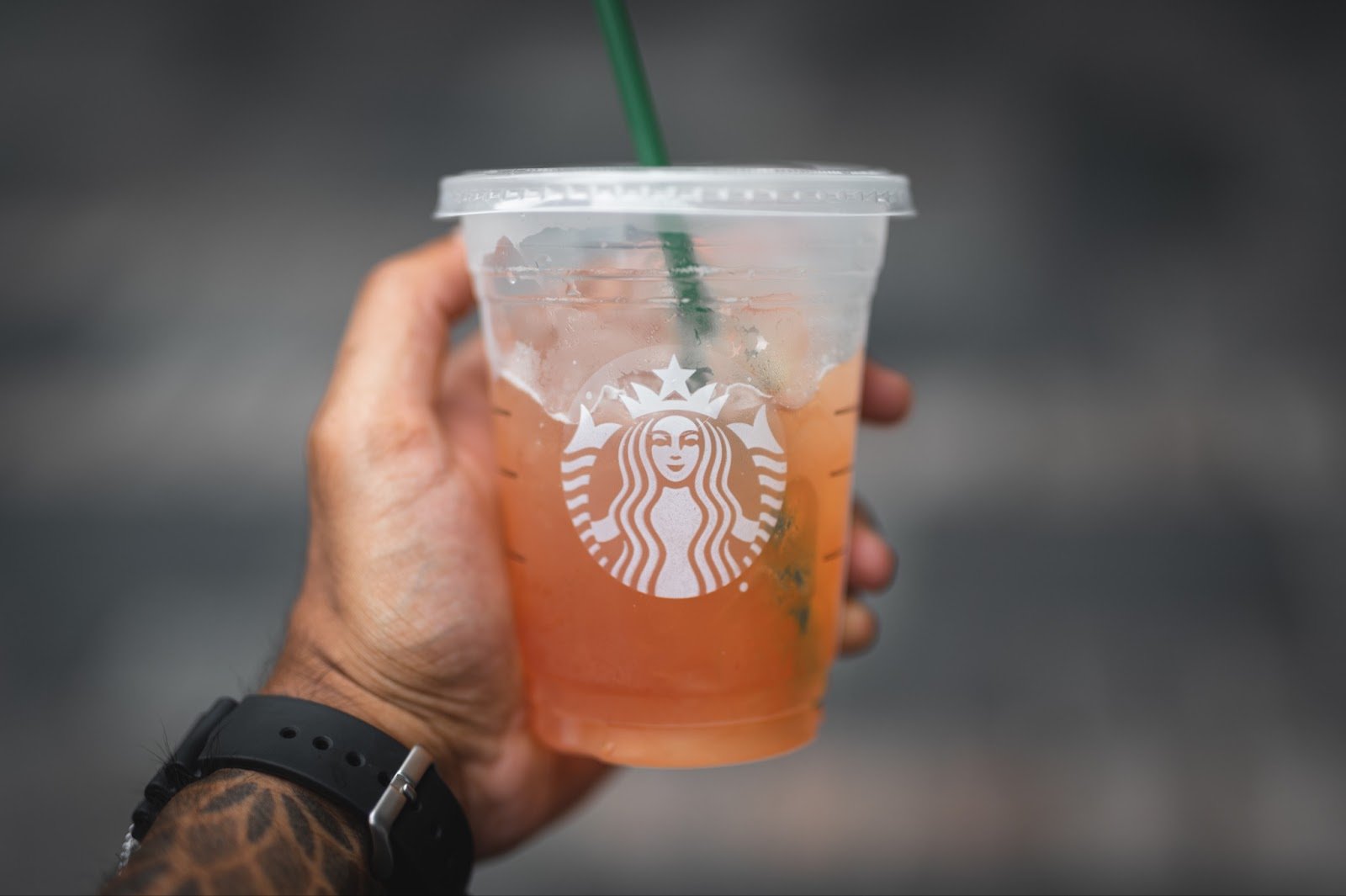 Top 10 Starbucks Secret Menu Drinks for 2023
1. Strawberry and Cream Refresher
While the Strawberry Acai Starbucks Refresher drink is delicious when ordered as-is, it's even better with a splash of creaminess.
To order the secret Strawberry and Cream Refresher, start by ordering a Strawberry Acai Refresher with no water.
Then, say you'd like to add light strawberry purée and sweet cream. You're left with a delicious iced drink that is the perfect blend of creamy and fruity.
2. Oatmeal Cookie Latte
Feeling like a change-up from your standard latte order? Try an Oatmeal Cookie Latte. Begin by ordering a traditional latte (venti size). Instead of regular milk, order it with oat milk.
Then, add two pumps of mocha syrup and two pumps of brown sugar syrup. It tastes like a cookie in a cup!
3. Cocoa Puffs Latte
Chocolate lovers, you'll want to pay attention to this secret menu drink. Order a vanilla bean Frappuccino with hazelnut and mocha syrup added.
Then, request that your drink is topped with regular or chocolate whipped cream.
This drink is the perfect blend of chocolate and coffee flavors. Although there are no pieces of cocoa puffs in this specialty latte, you'll surely taste the resemblance.
4. Cinnamon Roll Cold Brew
A Cinnamon Roll Cold Brew drink is a caffeinated cinnamon roll in a cup! Order a Venti cold brew coffee with four pumps of white mocha syrup.
Ask for sweet cream to be added, along with two pumps of cinnamon dolce syrup to the foam. To complete this cinnamony drink, request cinnamon dolce topping to be added.
This drink requires quite a few requests, so be sure to thank your barista!
5. Iced Chai Latte
Not a coffee lover?
You can still enjoy a fun drink from Starbucks' secret menu. Order an iced chai latte and sub oat milk for traditional milk.
Add as many pumps of brown sugar syrup as you'd like and then top with vanilla sweet cream cold foam.
You might have seen this drink on TikTok, as the secret Iced Chai Latte has recently gone viral!
6. Gummy Bear Refresher
Visiting Starbucks with your children?
They'll love the Gummy Bear Refresher from the secret menu. To order this fun drink, start with a Strawberry Acai Refresher with no water.
Request that it is made with half peach juice and add two pumps of raspberry syrup. This drink hits the spot for both kids and adults with a sweet tooth!
7. Mexican Hot Chocolate
Nothing says winter like warm hot chocolate!
Try a fun twist on traditional hot chocolate: Mexican Hot Chocolate.
To order this drink, request a hot chocolate with soy milk, one pump of mocha syrup, one pump of white mocha syrup, and two pumps of cinnamon dolce syrup.
Top with cinnamon powder for completion!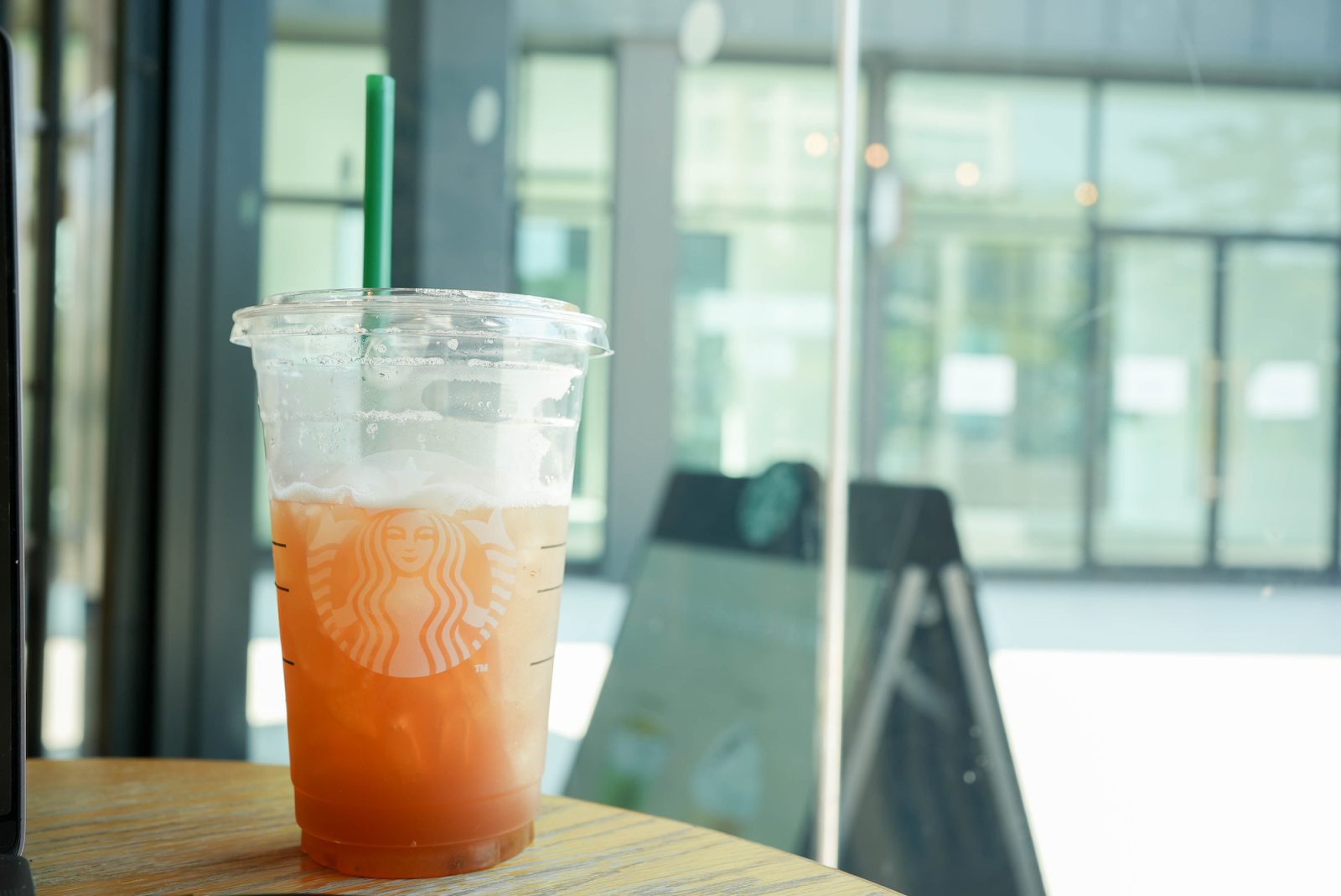 8. Springtime Tea
Order the delicious Springtime Tea year-round for a refreshing beverage, unlike anything on the standard Starbucks menu. Order an iced green tea latte with coconut milk instead of regular milk.
Add three pumps of white mocha sauce and top with vanilla sweet cream cold foam and honey.
This drink just might become one of your "go-to" drinks!
9. Purple Drink
By now, you've surely heard of Starbucks' popular pink drink.
But have you tried the Purple Drink variation? A Purple Drink starts with a passion iced tea base with soy milk blended in.
Add as many pumps of vanilla syrup as suit your taste preferences, then top with two scoops of blackberries. This drink is surely Instagram-worthy!
10. Butterbeer Frappaccuino
Harry potter lovers will love this Butterbeer-inspired drink!
To order a Butterbeer Frappuccino, order a vanilla creme Frappuccino with three pumps of caramel and toffee nut syrups.
Then, top with a caramel drizzle. This drink is perfect for any time of the day, with its notes of butter and caramel.
Thank Your Barista
What are you waiting for?
Try one of these 10 best Starbucks secret menu drinks in 2023. Don't forget to thank your Barista for whipping up these amazing flavor combinations.