We could not wait long enough to write our Starbucks Paradise Drink bottle review! If you haven't heard, new and REVOLUTIONARY Starbucks Ready-to-Drink beverages are coming your way!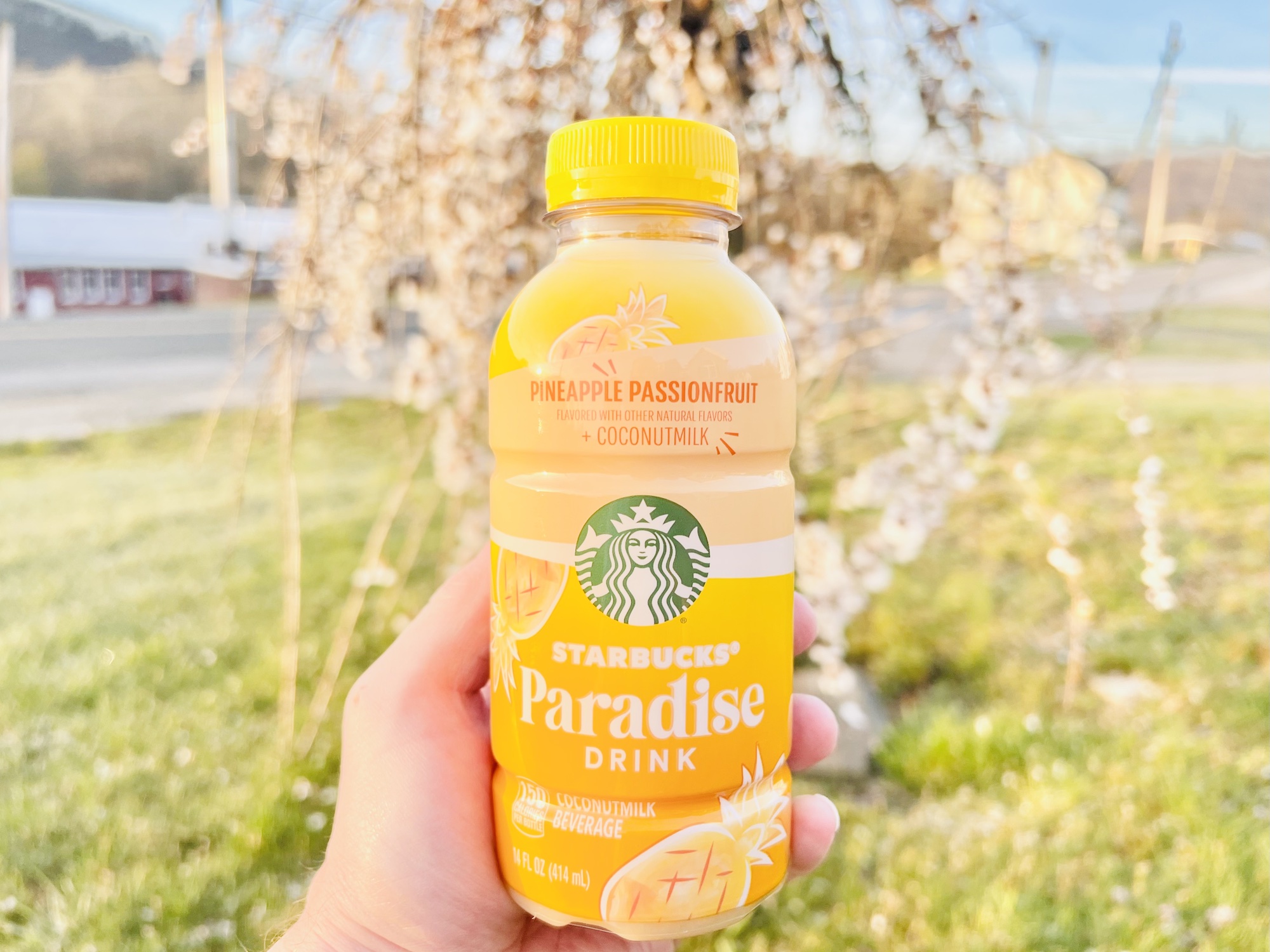 The new Starbucks Pink and Paradise Drink ready-to-drink bottles have arrived at grocery stores nationwide.
And after a few minutes of searching, we quickly got our hands on the new Paradise drink bottle!
Here is everything you need to know in our full Starbucks Paradise Drink bottle review, including the new bottle, caffeine, taste, and much more!
The New Paradise Drink Bottle At Grocery Stores
The alert came at last: the new Paradise drink bottle was stocked in our local grocery store. We hurriedly gathered up and headed over, eager to get our hands on one!
After arriving, we noticed significant confusion about where to place the new Paradise drink because store employees needed clarification about whether or not the new drink required refrigeration.
Seriously? Next, TO all of the Starbucks ready-to-drink beverages might be a good start.
We finally located the drink in a refrigerated cooler end-cap.
And for the record, the new Starbucks ready-to-drink Paradise drink only needs to be refrigerated after opening.
The beautiful bottle proudly proclaims it on the label!
A Stunning Bottle
The Paradise Drink bottle is a beautiful orange, pink and yellow, with the Starbucks logo in the center.
It reminds us of being in Paradise!
The bottle itself is made of thick plastic that is both durable and lightweight.
It's easy to grip and holds just over 400ml of liquid, perfect for pouring into a tall glass.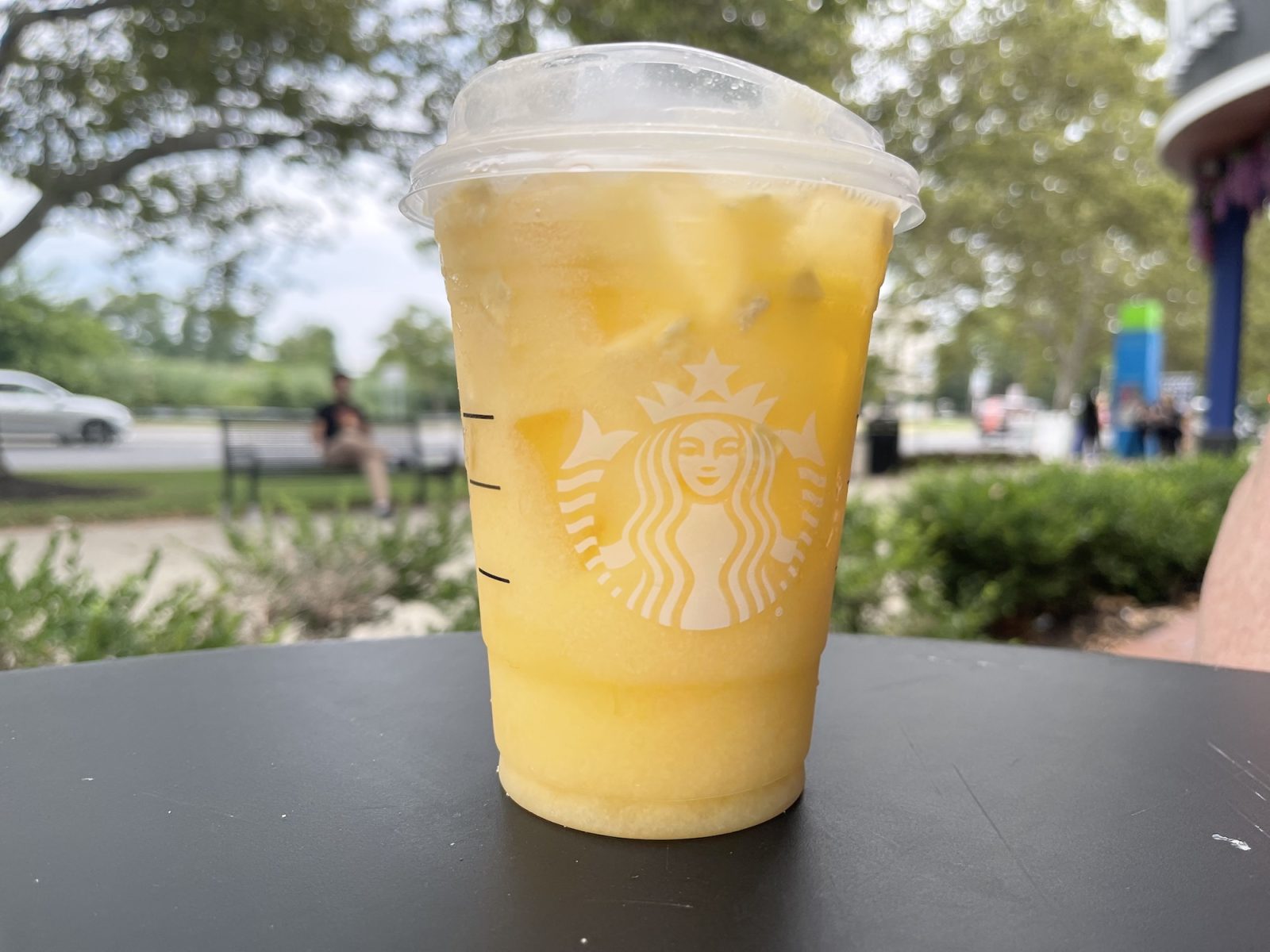 Starbucks Paradise Drink Bottle (Grocery Store) Review
When we first tried the original Paradise drink at Starbucks, it was hard to believe that a drink as delicious and refreshing even could exist.
And now, the Paradise drink in a bottle is super convenient with the SAME fantastic taste as the traditional Paradise drink at Starbucks – minus the pineapple chunks.
When it comes to flavor profile, the Paradise drink really shines!
As you begin to sip, the creamy coconut milk balances the sweetness of the pineapple juices perfectly, making this refresher not over-abundantly sweet and just downright refreshing!
Of course, minus the pineapple chunks.
Pour this over ice, and WOW!
This drink is unbelievably revitalizing, and if its pink counterpart doesn't have something to add, it will undoubtedly be the most popular ready-to-drink beverage of the summer!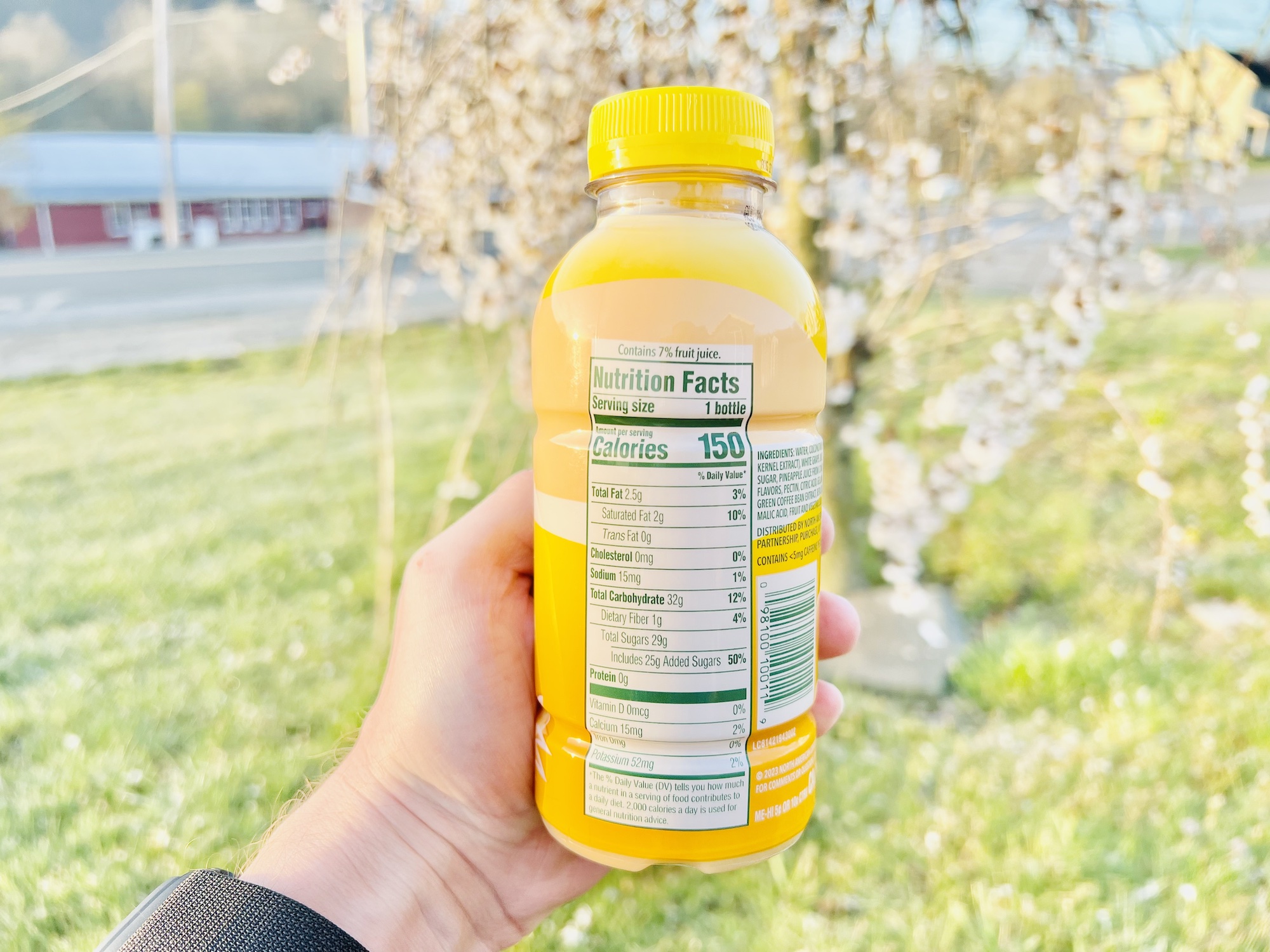 Starbucks Paradise Drink Bottle Caffeine
The Paradise Drink bottle has WAY less caffeine than the traditional Paradise Drink at Starbucks, containing less than 5mg of caffeine per bottle.
That's bad news if you need a little pick-me-up during your day or evening!
Fantastic news if you are aiming to cut back on your caffeine consumption!
Summary
Despite the confusion around where to actually find the Paradise beverage in our grocery store, we were blown away by this REVOLUTIONARY Ready-to-Drink beverage from Starbucks.
Overall, we are big fans of this new Ready-to-Drink Coffee Beverage from Starbucks, especially since the cost of Starbucks beverages continue to increase each visit.
It packs that same delicious and refreshing taste as the traditional Starbucks refresher with less effort and no hassle.
Plus, it's convenient and reasonably priced — what's not to love?
However, if you need those pineapple chunks, visiting Starbucks for the authentic Paradise Drink is your best option!
Enjoy a touch of convenient Paradise this summer!