Last year, the popular Dunkin' peanut butter cup swirl debuted to celebrate Halloween with SPOOKTACULAR results! This time around, it's coming back with even more goodies and surprises!
You'll be able to enjoy all your favorite spooky flavors again this Halloween at Dunkin'!
Find out everything you need to know about the upcoming peanut butter cup and Dunkin' Halloween menu launch for 2022!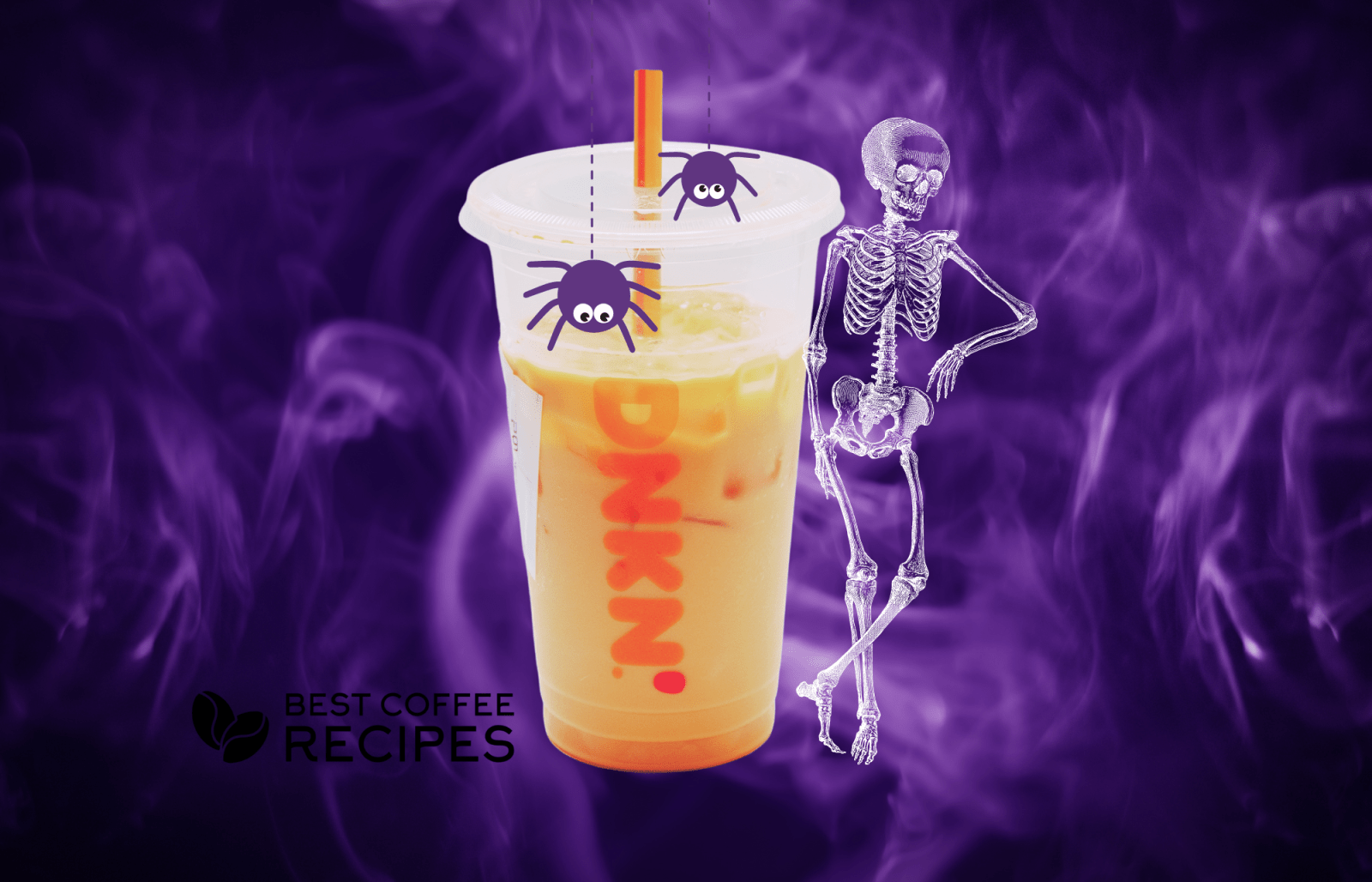 Freaky Peanut Butter Cup Macchiato
Along with peanut butter cup swirl comes the "freaky" Peanut Butter Cup Macchiato — one of our FAVORITE seasonal drinks of 2021.
The Peanut Butter Cup Macchiato takes one of the most traditional pieces of Halloween candy, the peanut butter cup, and dips it in two espresso shots!
PBC + Espresso = A Spooktacular Treat!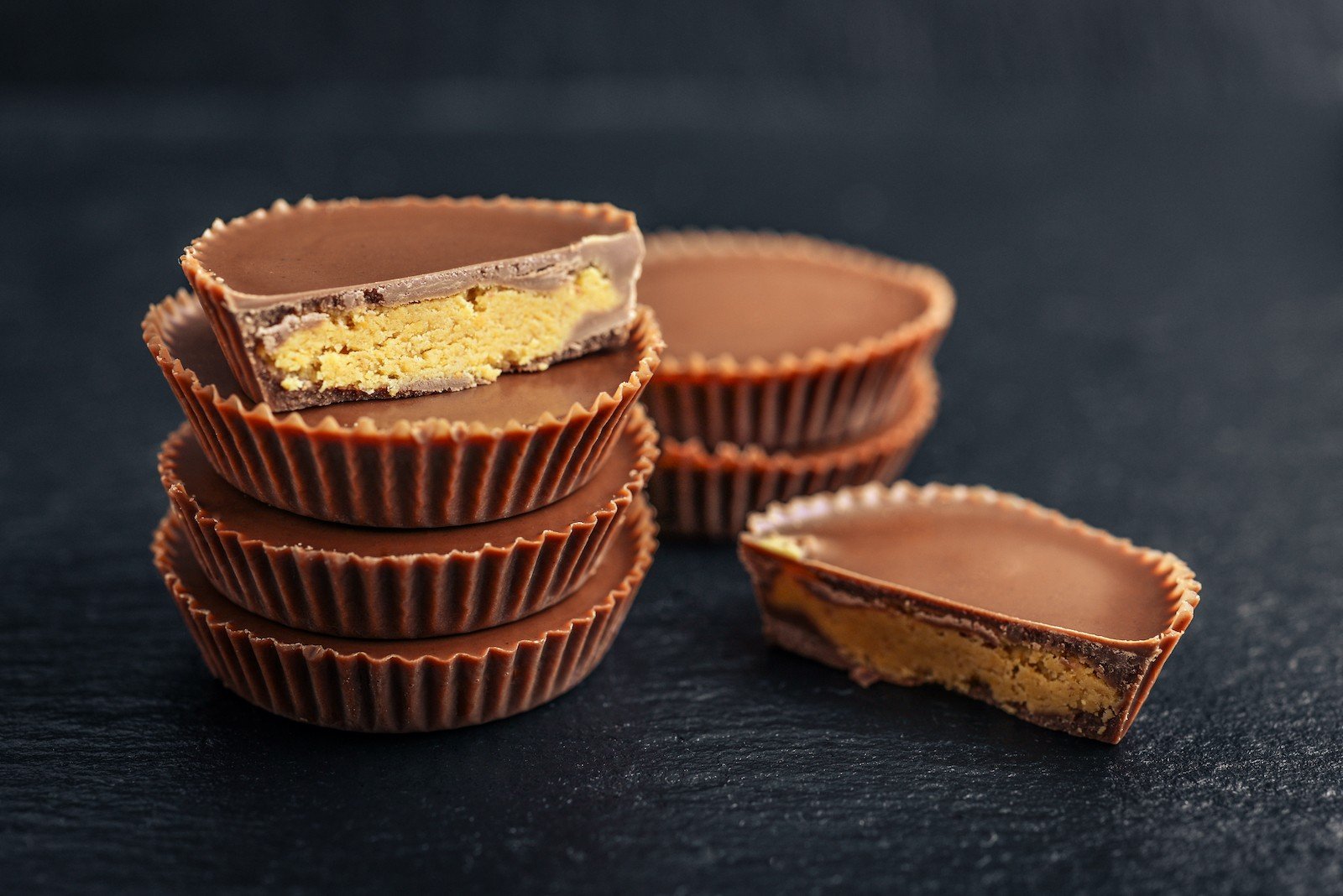 The peanut butter, milk, and espresso flavors will make you order this macchiato over and over again!
So GOOD it's almost freaky.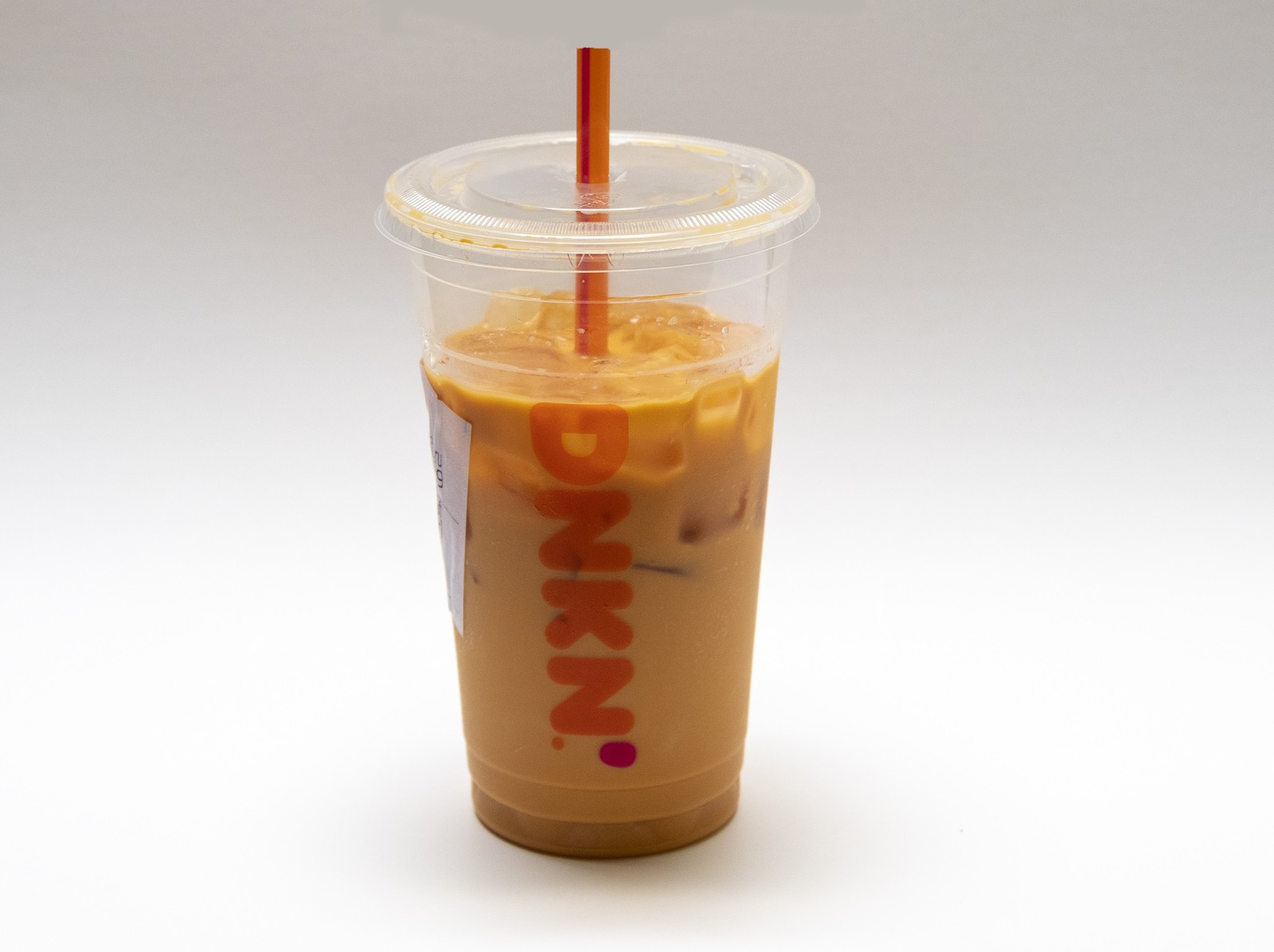 Other Peanut Butter Cup Dunkin' Drinks
Dunkin's new peanut butter cup swirl can also be combined with the following Dunkin' drinks (check out our updated Dunkin' iced coffee guide):
hot coffee
iced coffee
cold brew
cappuccino and latte drinks
frozen coffee
frozen chocolate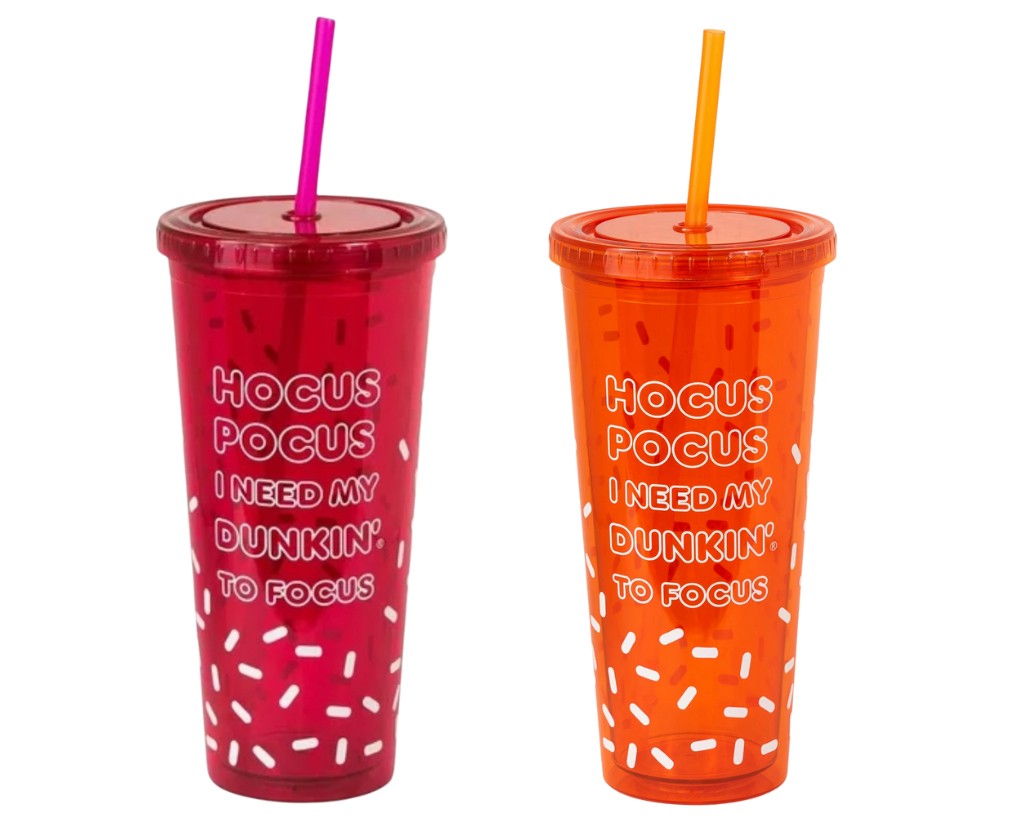 Hocus Pocus! Halloween Tumblers Also Reappear!
Didn't capture one of those Hocus Pocus glow-in-the-dark tumblers from Dunkin' last year?
They may have been the hottest-selling Dunkin' tumblers all year, and we are hearing about a possible return for 2022 via a ghost of information.
The Hocus Pocus tumblers were Dunkin's first-ever Halloween tumblers with color varieties such as Dunkin' orange and reddish pink.
Both tumblers even glowed in the dark!
Hurry, they will fly faster than a witch on a broomstick!
On-to the donuts.
Peanut Butter Cup Returns 2022
When PBC first came to window, we were mesmerized by the new ORANGE peanut butter cup swirl iced coffee.
And here we go again!
Peanut butter cup swirl and a full line of Halloween-themed goodies return on October 12, 2022.
Since the launch of the Blood Orange Refresher this fall, PBC will no longer stand alone as the only orange drink, with all pumpkin drinks and blood orange continuing until the release of the upcoming holiday menu.
This includes the Peanut Butter Cup Macchiato!
Spider and Pumpkin-Shaped Donuts
The Dunkin' "crowd-favorite" spider donut will also crawl its way back into this year's Halloween menu, along with a few other Halloween-themed donuts. We are even hearing rumors of new pumpkin-shaped donuts in all assortments.
It's no surprise that Dunkin' keeps pushing boundaries with more innovative flavors and coffee brews to stay ahead of the Starbucks competition. Halloween has been no exception!
The holidays are just around the corner, but first…Halloween on October 12, 2022 with the Dunkin' Halloween menu launch!