Summertime at Starbucks brings some pretty epic drinks, like the once-new Paradise Drink (Pineapple Refresher) and the Chocolate Cream Cold Brew. But that Sunset Drink we all loved last year, just got complicated.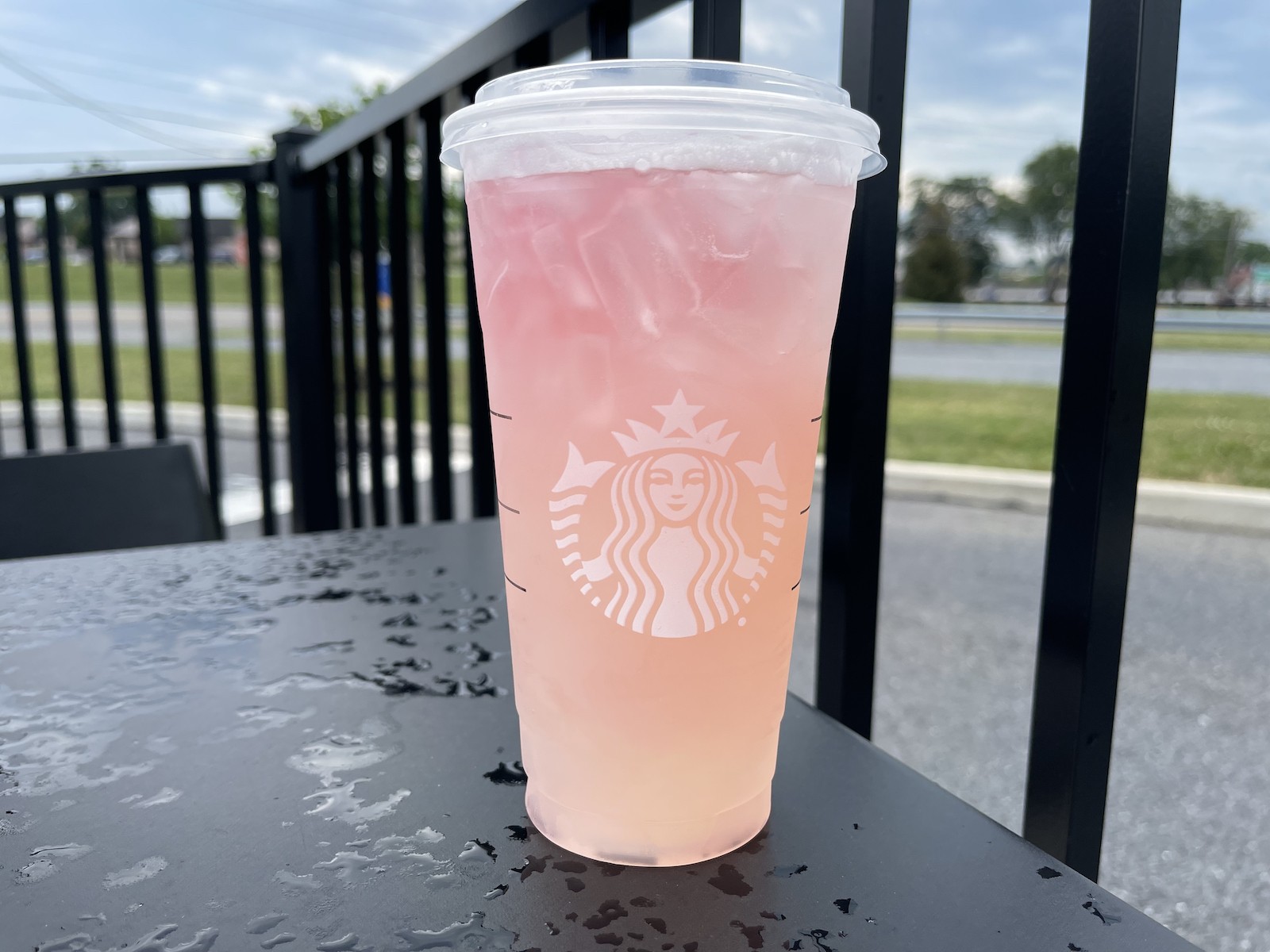 To help you order the Starbucks Sunset drink, here is everything you need to know about this summertime Starbucks favorite.
Looking forward to the summer of 2023, the Starbucks Sunset Drink is a must-try beverage. It's reminiscent of a stunning summer sunset and is the ideal way to start the season.
This time there is a twist.
Bring Your Own Raspberry Syrup
Starbucks has discontinued the raspberry syrup, which is an essential ingredient for this drink.
This means you will need to find and bring your own raspberry syrup or find a substitute.
In a previous article, we shared some excellent raspberry syrup substitutes in response to Starbucks' decision to discontinue offering this syrup.
You can find the article here.
How To Order the Starbucks Sunset Drink
Ask your barista for a Venti lemonade with no added water, 4 pumps of classic, 3 pumps of raspberry syrup (substitute required or skip), and strawberry Açaí on top.
That's it!
Depending on your syrup choice, the drink may appear light pink but should fade to yellow at the bottom.
Be Aware of Similar Drinks
The Starbucks Summer Sunset secret menu drink should not be confused with the 'Summer Sunrise' and 'Summer Sunset' refreshing Cold Foam tea lemonades released in 2018 for a limited time. These drinks have not returned to the menu BUT can still be ordered as secret items.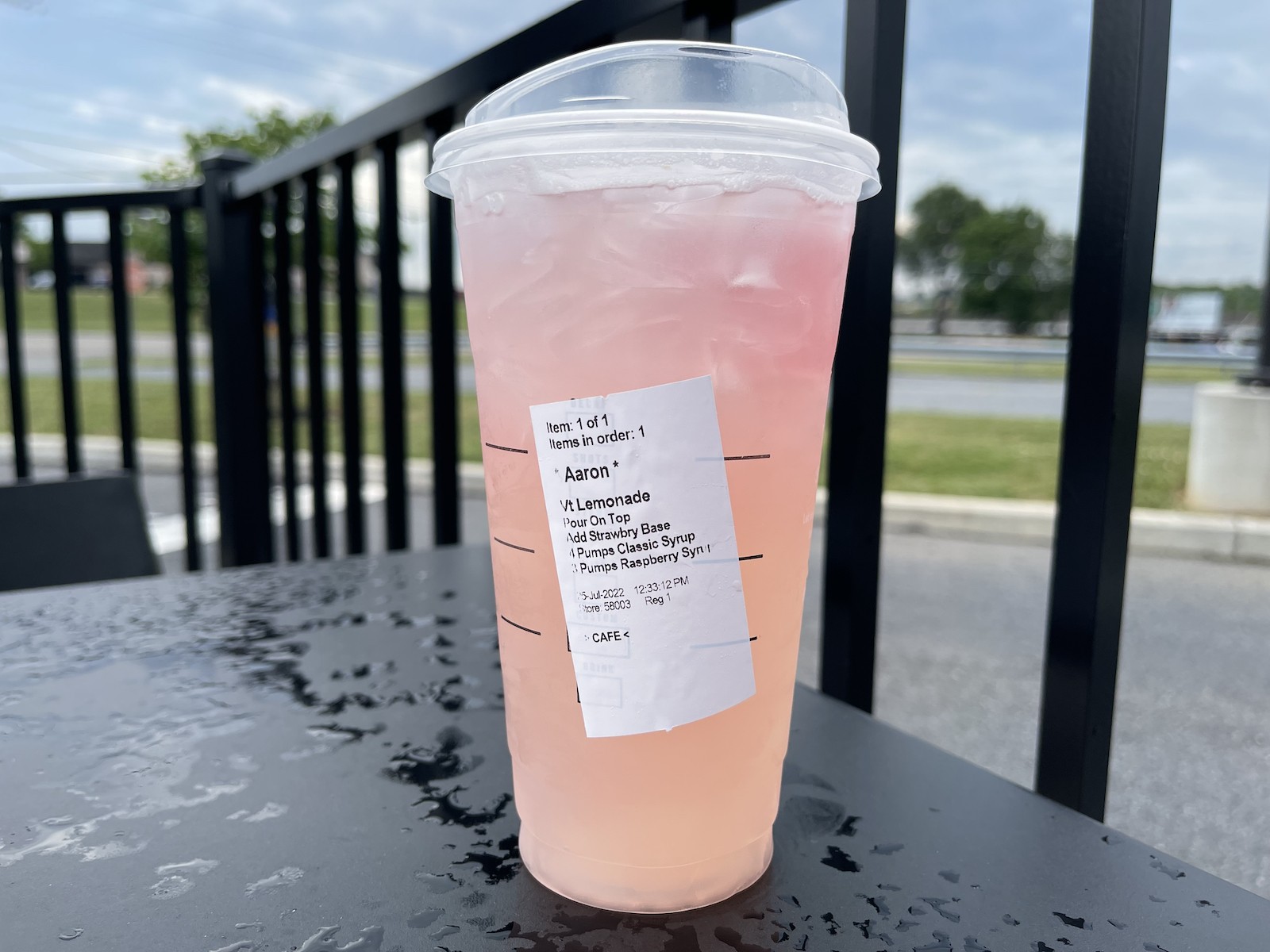 Starbucks Sunset Drink Recipe
We tweaked the recipe just a bit to limit some other recipes' overpowering sweetness. Here are our recommended ingredients for a venti-size Sunset!
lemonade
no water
4 pumps of classic
3 pumps of raspberry syrup
strawberry Açaí (aa·saa·ee) on top
Well done!
You're all set to enjoy the Starbucks Sunset Drink this summer.
Just be sure to bring or find a substitute for the raspberry syrup that's no longer available.