Spring is coming and that means Dunkin' lovers are patiently awaiting the return of Dunkin's springtime drinks. But how about a friendly rival, the McDonald's Shamrock Shake?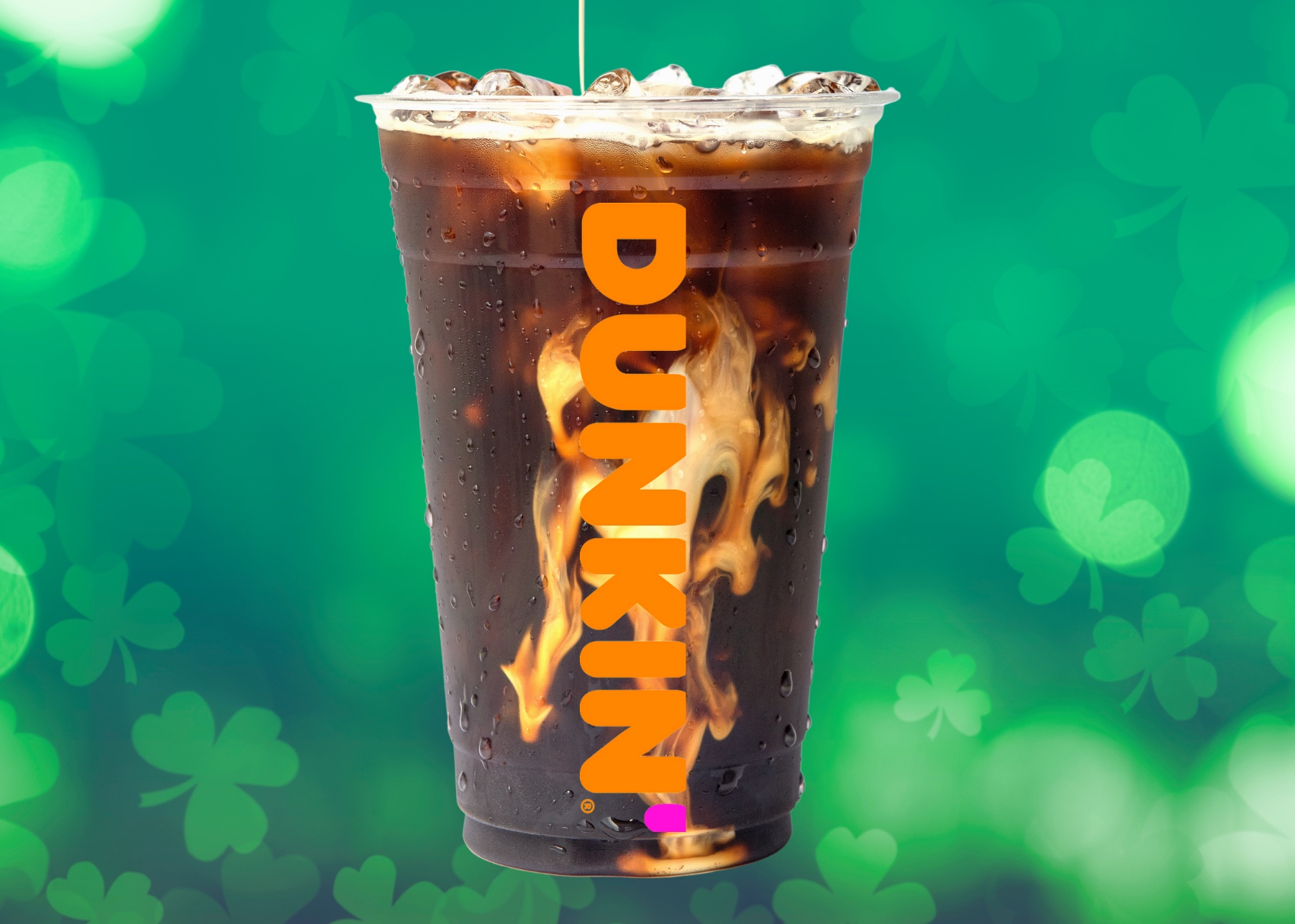 While there's much to look forward to on this year's Spring menu, the St. Patrick's Day offerings are always the most exciting.
Dunkin's Spring 2023 menu begins in just a few days, starting on February 22nd.
Spring is just around the corner! For the first time, Dunkin' has made the Irish Creme Swirl a member-exclusive flavor, encouraging more people to join their newly updated rewards program.
You'll want to make sure you're a Dunkin' rewards member to take advantage of member-exclusive drinks throughout the year, including the Irish Creme Swirl.
Irish Creme Swirl: A Member Exclusive
Available from February 22nd through March 21st, Dunkin's Irish Creme will be available as a Dunkin' Member Exclusive. If you haven't already signed up for the Dunkin' Rewards app, now is your chance.
Not only will you be able to score this member-exclusive drink but you'll also gain access to member-only deals and discounts.
The Irish Creme adds a smooth velvety flavor to any hot, iced, or frozen coffee drink, as well as any handcrafted espresso drink.
This means you can add this spring-inspired flavor to your usual Dunkin' order for a fresh new taste.
The Irish Creme flavor features notes of sweet creme and vanilla, with hints of Irish Creme Whiskey.
The addition of Irish Creme to any coffee drink helps balance out the acidity, leaving you with a creamier, smoother drink.
We anticipate Dunkin' offering some delicious St. Patrick's day donuts too, perfect for pairing with an Irish Creme Swirl coffee.
Adding Irish Creme to Drinks
Adding Irish Creme to your Dunkin' order adds some sweetness to your coffee with a unique taste.
As always, the amount of Irish Creme in your drink can be customized based on your taste preferences.
While the Irish Creme flavor is featured in Iced Coffee and Frozen Coffee, it also tastes great in hot coffee and espresso beverages.
If you're looking for a new way to enjoy Irish Creme this year, try adding it to a Cold Brew.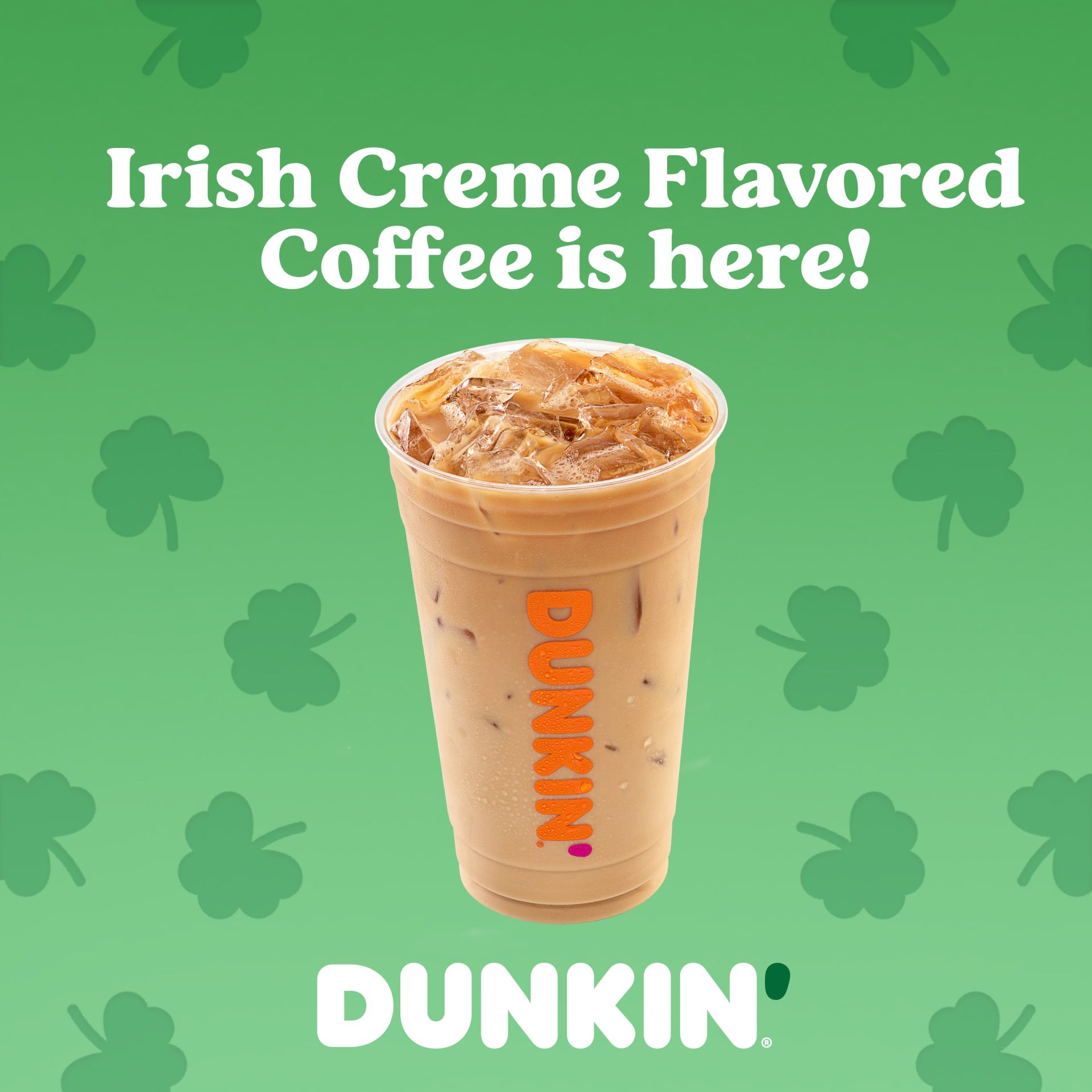 Will the Shamrock Macchiato Return?
Noticed something missing from Dunkin's Spring 2023 menu?
Last year, Dunkin' announced their unique 'Shamrock Macchiato", a drink layered with bold espresso and creamy Irish Creme flavor.
This delicious drink featured notes of sweet cream and vanilla, quickly becoming a popular festive springtime drink.
Currently, Dunkin' has not announced the return of the Shamrock Macchiato for 2023, but we're holding out hope that this drink will be announced soon.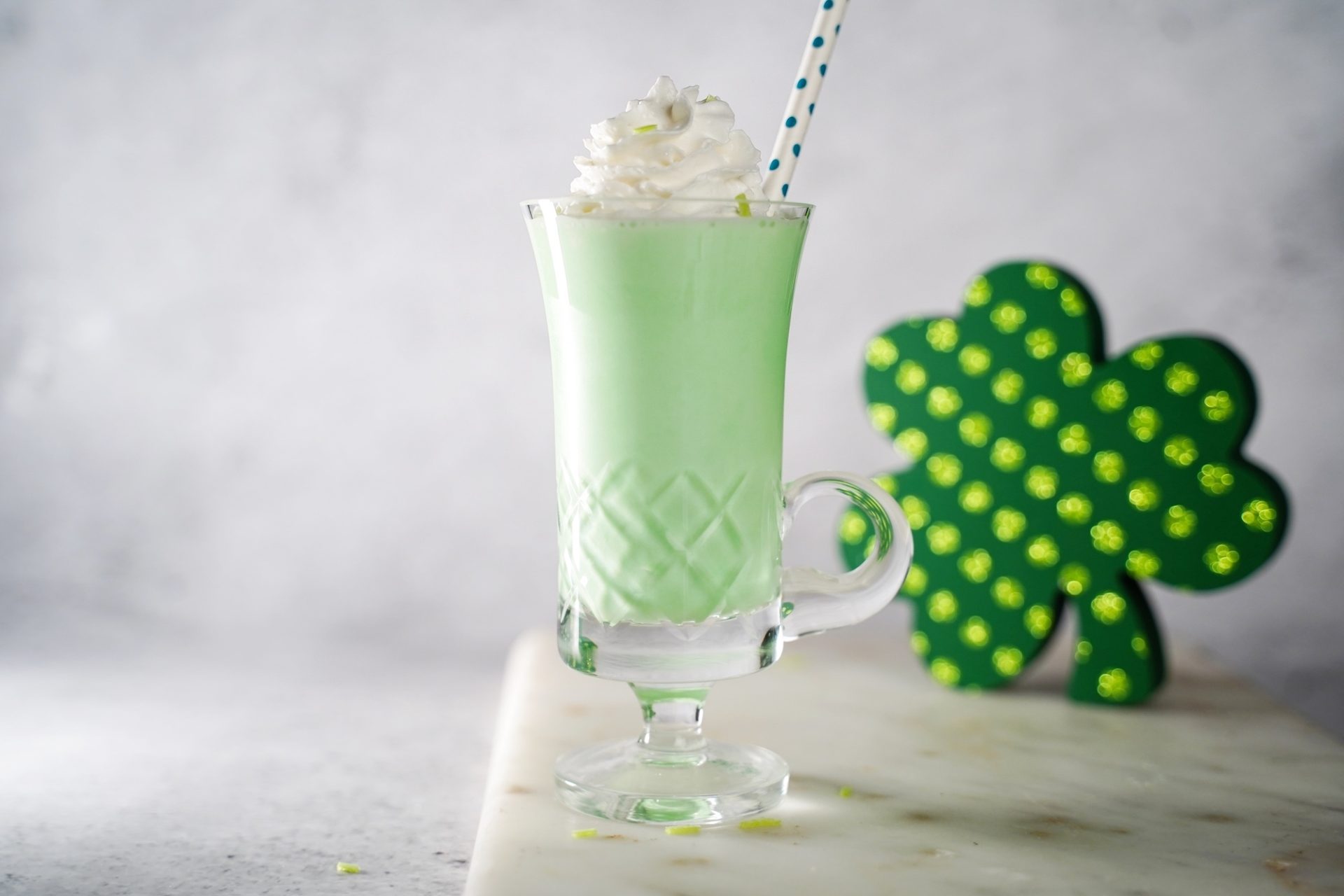 McDonald's Shamrock Shake Returns 2023

Are you getting excited about the upcoming Irish Creme drinks at Dunkin'?
Let's not forget the yearly Dunkin' RIVAL St. Patricks Day favorite shake at McDonald's.
Fans of the classic Shamrock Shake can enjoy this holiday-inspired drink nearly a month before the holiday, beginning February 20th.
If you haven't tried this classic yet, don't miss your opportunity. McDonald's Shamrock Shake is made with creamy vanilla soft serve, Shamrock Shake syrup, and finished with a whipped cream topping.
In addition to the classic McDonald's Shamrock Shake, chocolate lovers can also opt for the Oreo Shamrock McFlurry, featuring crushed OREO cookies blended into the traditional Shamrock flavor.
McDonald's first introduced the OREO edition of the Shamrock McFlurry in 2020, and we're happy it's staying around in 2023.
Get in the St. Patrick's Day Spirit
Are you as excited about the upcoming St. Patrick's Day drinks as we are?
We can't wait to enjoy the smooth Whiskey flavor of Dunkin's Irish Creme again this year!