While Dunkin's 2006 marketing campaign America Runs on Dunkin is not used quite as often in 2023, the premise remains the same. Dunkin' is a go-to for iced coffee lovers, offering tons of ways to enjoy cold coffee beverages. Here is a list of best iced coffee drinks and best lattes at Dunkin'.
With member-only drinks and seasonal selections, Dunkin' always has something new to try.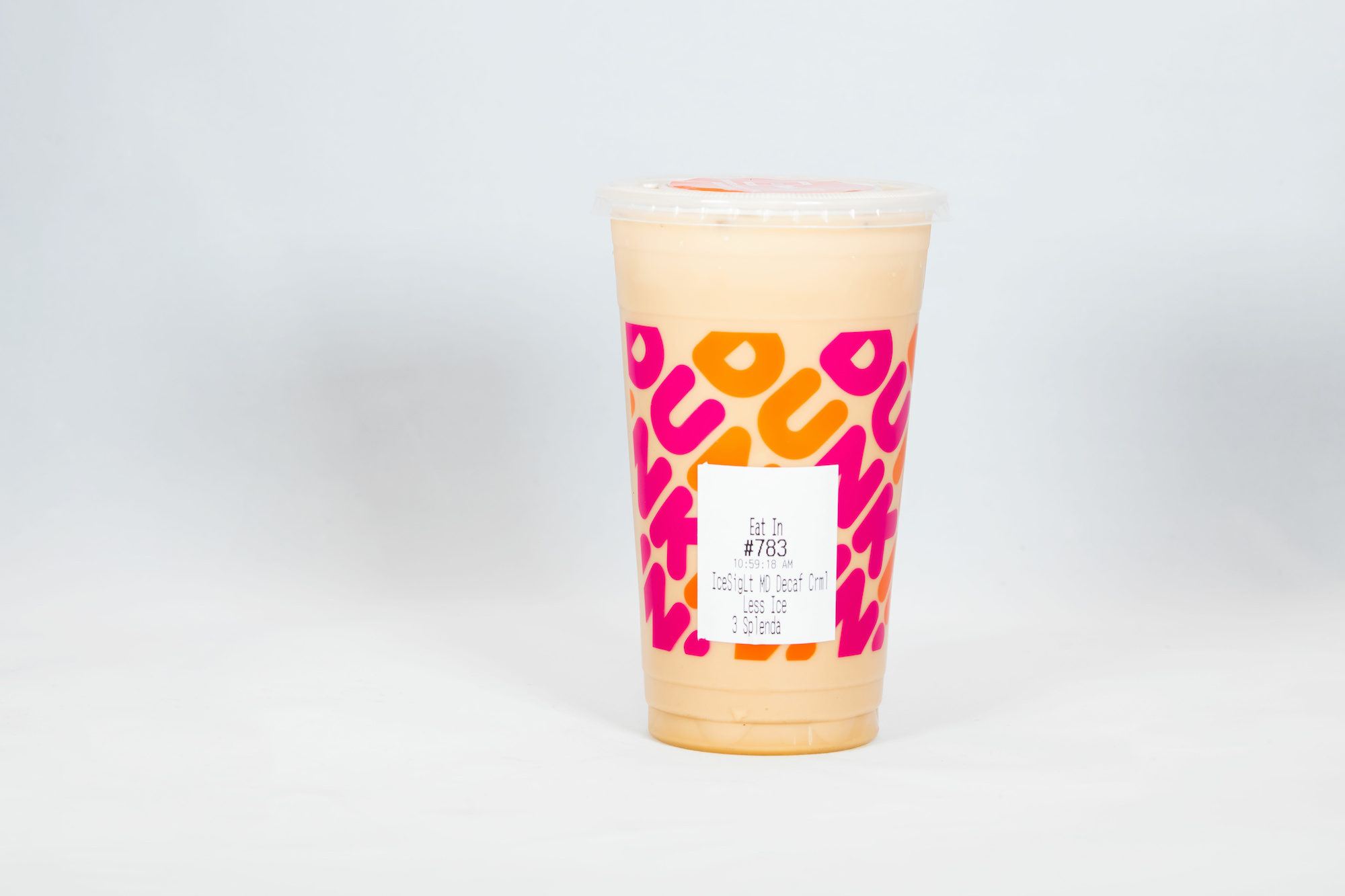 Check out these 10 best Dunkin' Iced Coffee Drinks in 2023 when you're not sure what to order.
10 Dunkin' Iced Coffee And Latte Orders In 2023
Mocha Swirl Iced Coffee
Dunkin's Iced Coffee with Mocha Swirl is a must-try for coffee drinkers looking for a moderately sweet iced coffee. A Mocha Swirl Iced Coffee has just the right amount of sweetness, without being too much. Not to mention, you can always customize the type of milk used (coconut milk, oat milk, skim milk), etc. depending on your personal preference.
Iced Macchiato
If you've frequented Dunkin' enough, you've likely heard someone order this popular iced coffee drink. But have you ever wondered what's actually in it? An Iced Macchiato is layered with two shots of espresso and layers of creamy milk, served over ice.
When you order an Iced Macchiato at Dunkin', you'll have the option to add a caramel swirl, mocha swirl, or french vanilla swirl, giving you lots of flexibility in your coffee order.
Classic Iced Coffee
In a rush and don't have time to think much about your order?
A classic Iced Coffee won't leave you disappointed. Freshly brewed and full of flavor, there's a lot to admire about a basic Iced Coffee.
Even better, if you're sensitive to caffeine, Dunkin' offers decaf iced coffee, a selection that is hard to find at popular coffee chains.
Frozen Coffee
Looking for something a bit more refreshing than a standard Iced Coffee? Dunkin's unique Frozen Coffee might do the trick. This blended drink is smooth and creamy, providing the perfect refreshment at any point throughout the day.
Plus, you'll get a real pick-me-up with 295 mg of caffeine in a medium Frozen Coffee.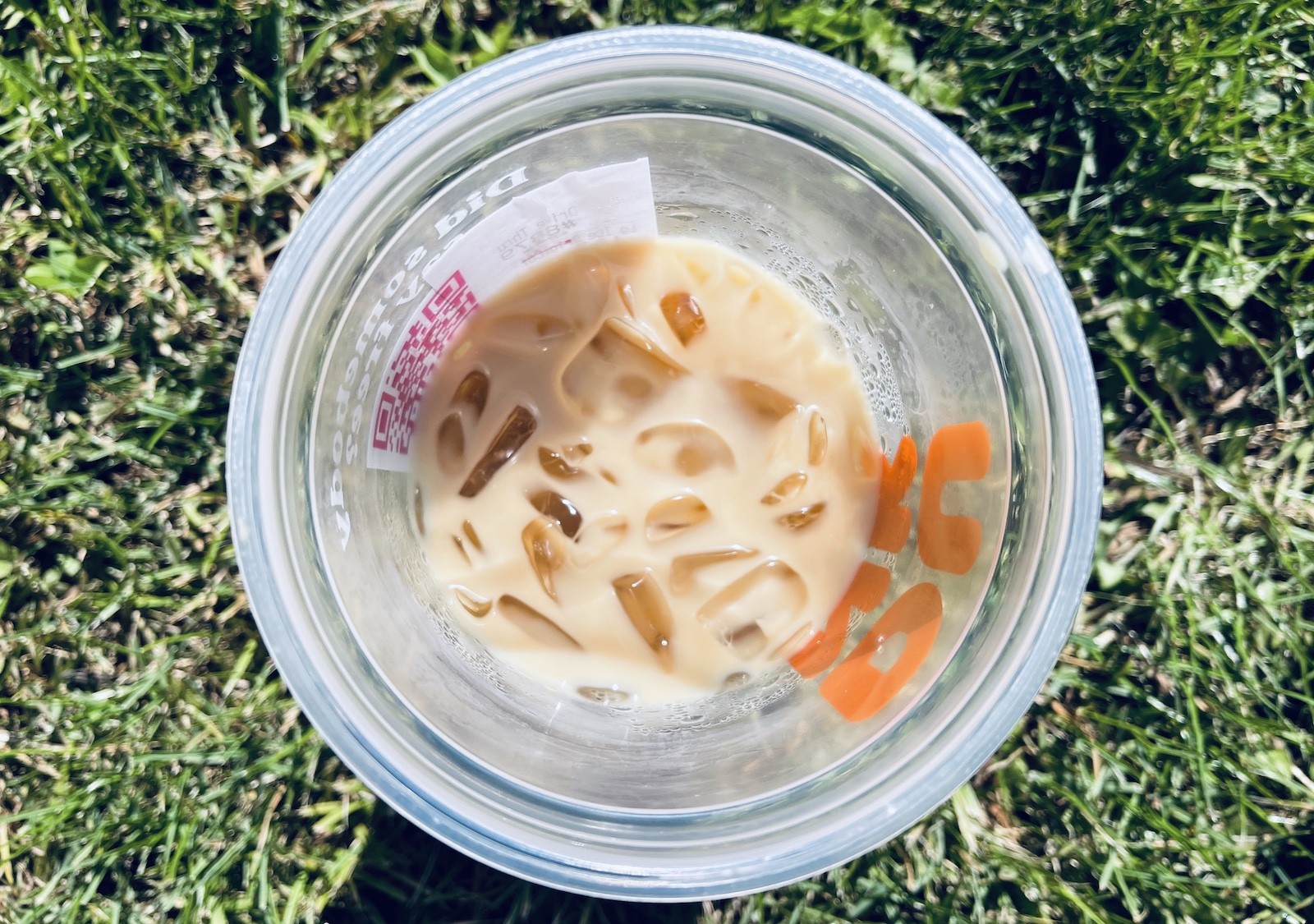 Cold Brew
Made with 100% Arabica beans steeped overnight in cold water for 12 hours, Dunkin's cold brew hits the spot for bold cold brew lovers. Dunkin's cold brew is strong, yet ultra-smooth. Plus, Dunkin' often sometimes offers seasonal varieties of cold brew, which add even more variety.
We're excited to see what types of cold brew are coming in 2023!
Iced Americano
Dunkin' uses shots of their 100% Rainforest Alliance Certified espresso in each Iced Americano drink.
This smooth and refreshing espresso drink is made with only espresso shots, water, and ice, allowing you to customize syrups, sugar additions, or cream selections based on your preferences.
An Iced Americano remains a classic on Dunkin's iced coffee drink menu.
Iced Cappuccino
Dunkin's Iced Cappuccino is a hidden gem on their menu that is often forgotten with the popular Iced Latte in the spotlight. The Iced Cappucino is slightly different, offering a more express-based beverage that is not quite as milky as an Iced Latte.
If you're seeking a stronger coffee flavor, give the Iced Cappuccino a shot.
Best Lattes At Dunkin'
Iced Latte
If you're searching for an iced coffee drink that is a bit stronger than Dunkin's traditional Iced Coffee, try an Iced Latte. Made with espresso shots and creamy milk, you can never go wrong with this Dunkin' classic.
As with many other Dunkin' drinks, you can customize your order by adding a flavor swirl or substituting a different type of milk, such as plant-based coconut milk.
Caramel Craze Iced Signature Latte
Feeling like treating yourself? Upgrade your Iced Latte order to Dunkin's Caramel Craze Iced Signature Latte. This drink starts with the Iced Latte base mentioned in #3, with the addition of caramel swirl syrup, whipped cream, drizzle, and topping.
If you have a sweet tooth, you'll love this drink (one of Dunkin's sweetest drinks).
Cocoa Mocha Iced Signature Latte
The Cocoa Mocha Iced Signature Latte is another variety of Dunkin's Iced Signature Lattes, like the Caramel Drizzle variety mentioned in #4. This blend is perfectly balanced with the right hints of both chocolate and coffee flavoring.
Topped with whipped and chocolate drizzle, you'll surely be in heaven with this iced coffee order. (you might even need to grab yourself a chocolate donut on the side to complete this combo).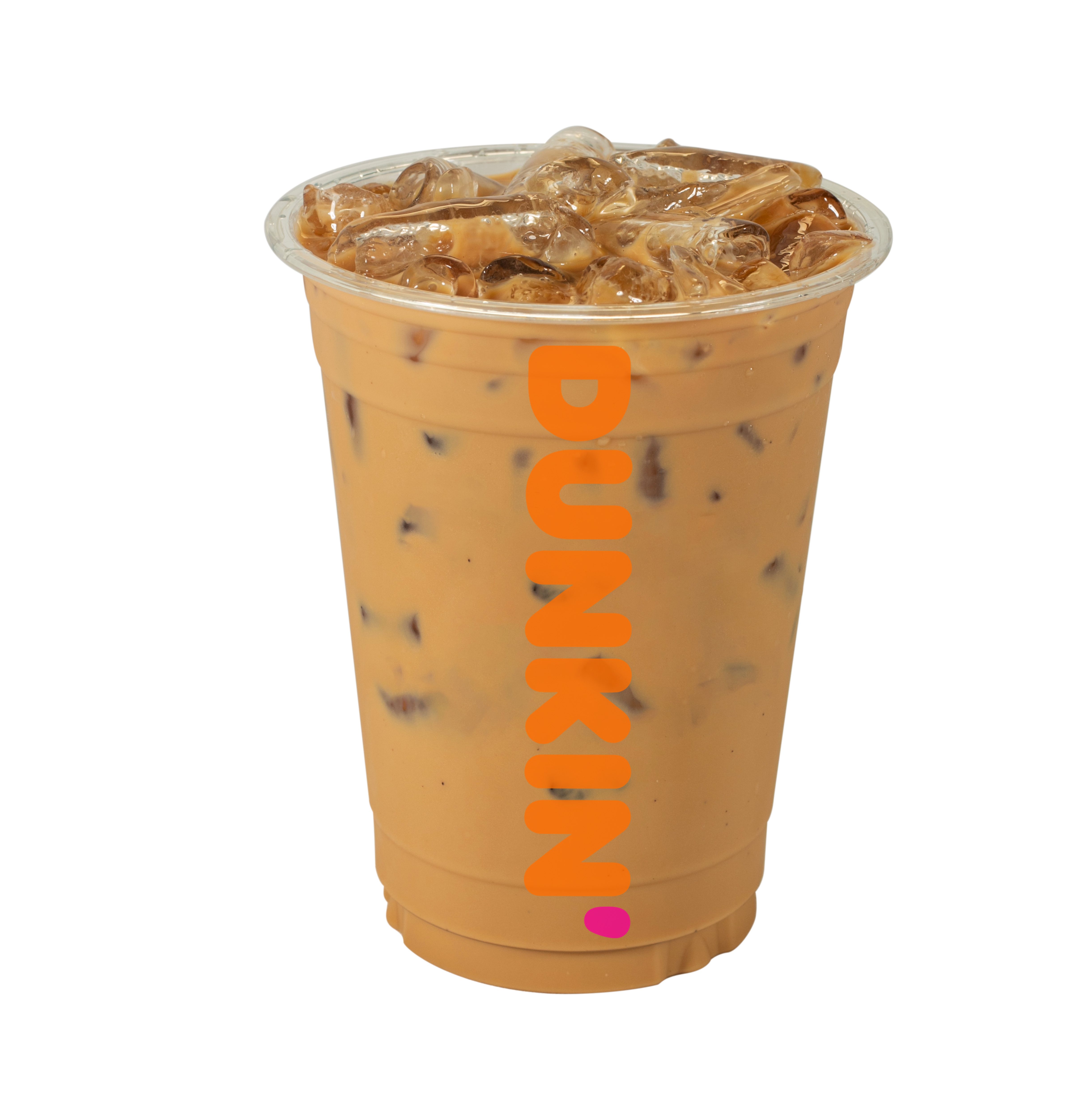 Don't Forget Dunkin' Rewards
Frequent Dunkin' often for Iced Coffee orders like these? Take advantage of the Dunkin' rewards app, which has recently been revamped. You'll earn points for all of your coffee beverages and gain access to exclusive member-only benefits.
Sign up and order one of these 10 best Dunkin' Iced Coffee drinks to see what you're missing.