The most popular Starbucks drink of all time, the Starbucks Pink Drink, is in stores (ready to drink) near you — in a BOTTLE! Get the inside scoop with our Starbucks' Pink Drink bottle review, including the new bottle, caffeine content, flavor profile, and how it compares to the real Pink Drink!
If you are unable to locate the Pink Drink, the Paradise Ready-to-Drink comes at a close second!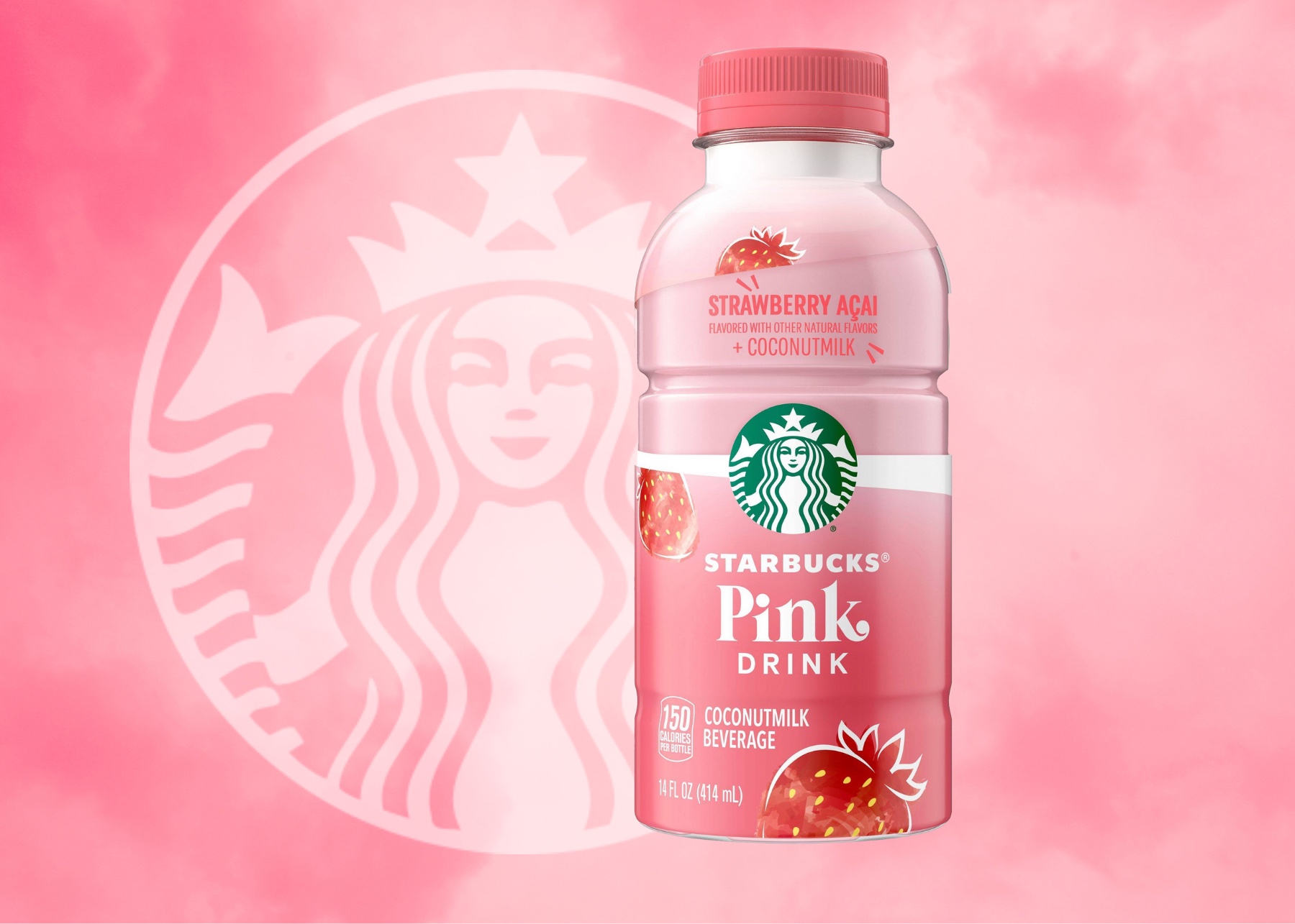 The New Starbucks Pink Drink In Stores
If you are a fan of the Starbucks Pink drink, you've likely heard the recent announcement of the new Starbucks Pink Drink bottle.
After a bit of perseverance, we eventually located the highly-anticipated Pink Drink bottle at the store!
But let me warn you; it wasn't easy, and it took almost three weeks to find it!
If you are lucky enough to find the new Pink Drink in your grocery store, Target, Walmart, or any other store, grab more than a few!
Here is everything you need to know in our Starbucks Pink Drink Bottle review!
Starbucks Pink Drink Bottle Review
The new Pink Drink bottle features a label that accurately reflects the official Starbucks aesthetic, and it pops! We could see it on the shelves before we were even halfway down the aisle.
With vibrant pinks, the bottle is really eye-catching.
For us, we think the new Starbucks Pink Drink in a bottle tasted precisely how we would have thought.
Although the bottled pink drink is good, it's impossible to replicate the freshness of an actual Starbucks Pink Drink made with fresh strawberries. However, you would hardly know that they are missing!
The Starbucks Pink Drink ready-to-drink has a thicker profile and seems more concentrated than the real Pink Drink.
Again, if you are lucky enough to find one, we recommend enjoying this prestigious ready-to-drink beverage over ice to reduce the concentration.
Overall, the notes are light and fruity, with an underlying sweetness that's not overpowering.
The only thing missing is the strawberries!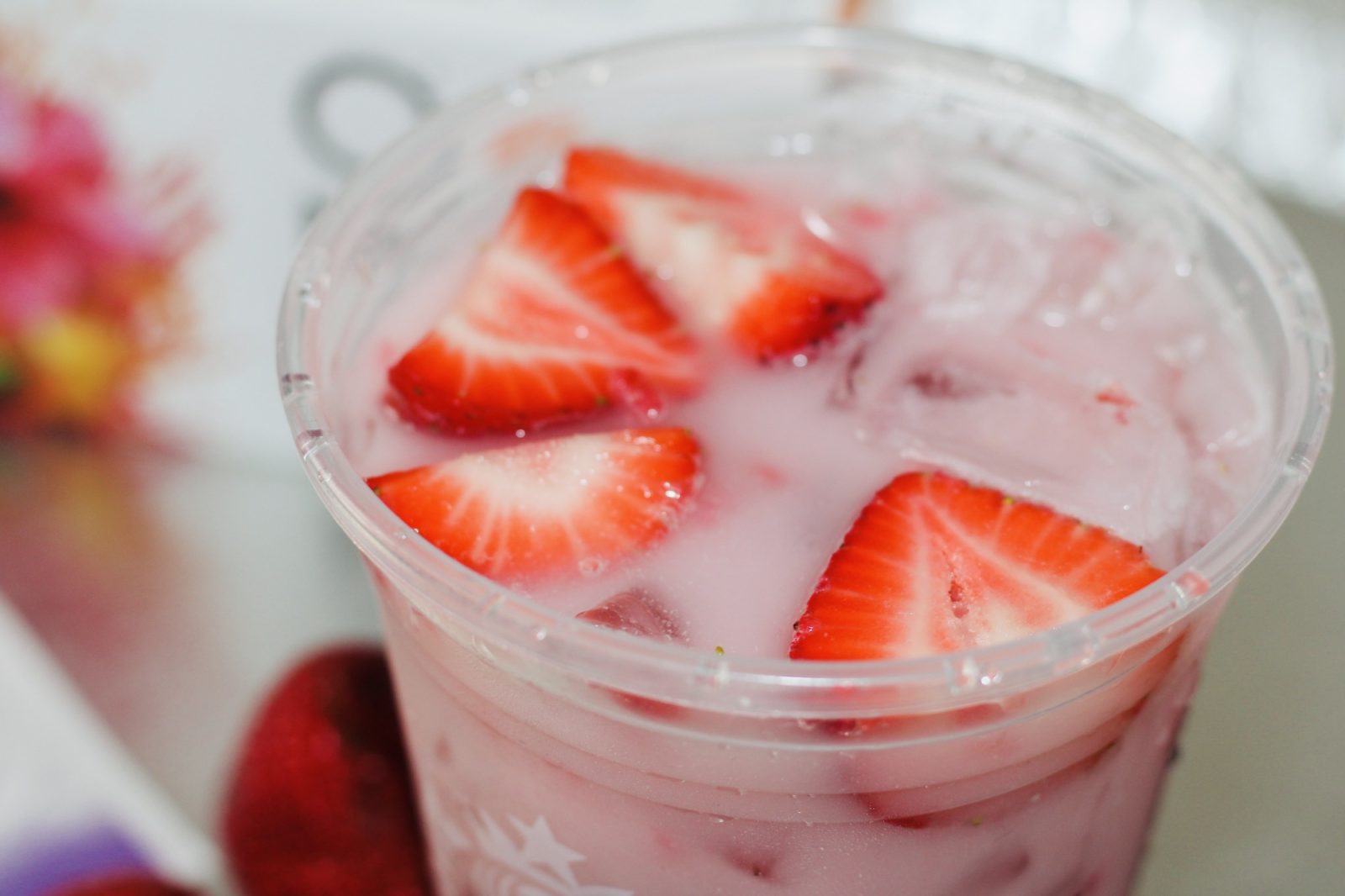 Pink Drink Ready-To-Drink Summary
We are impressed with this new bottled version of the famous Pink Drink!
We really enjoyed the new ready-to-drink beverage that Starbucks recently introduced. The taste was perfect.
This drink is definitely Instacart worthy or recommended for a quick grab at the grocery store when you see it in the aisle.
So grab your bottle of Starbucks Pink Drink and let us know what you think! We'd love to hear your thoughts. Who knows? Maybe it will be the new summer favorite. Enjoy!