Those following a keto diet typically expect that keto-friendly options will not be on the menu. When most people think of Starbucks, for example, they imagine extravagant drinks packed with sugar and assume there is nothing available for them. However, the list of keto Starbucks drinks may surprise you — inlcuding a keto Pink Drink!
There are a lot of Starbucks drinks you can tweak to make them keto friendly. You may avoid many stores, restaurants and cafes when looking to achieve ketosis, but Starbucks doesn't have to be one of them! The Starbucks secret menu — keto style!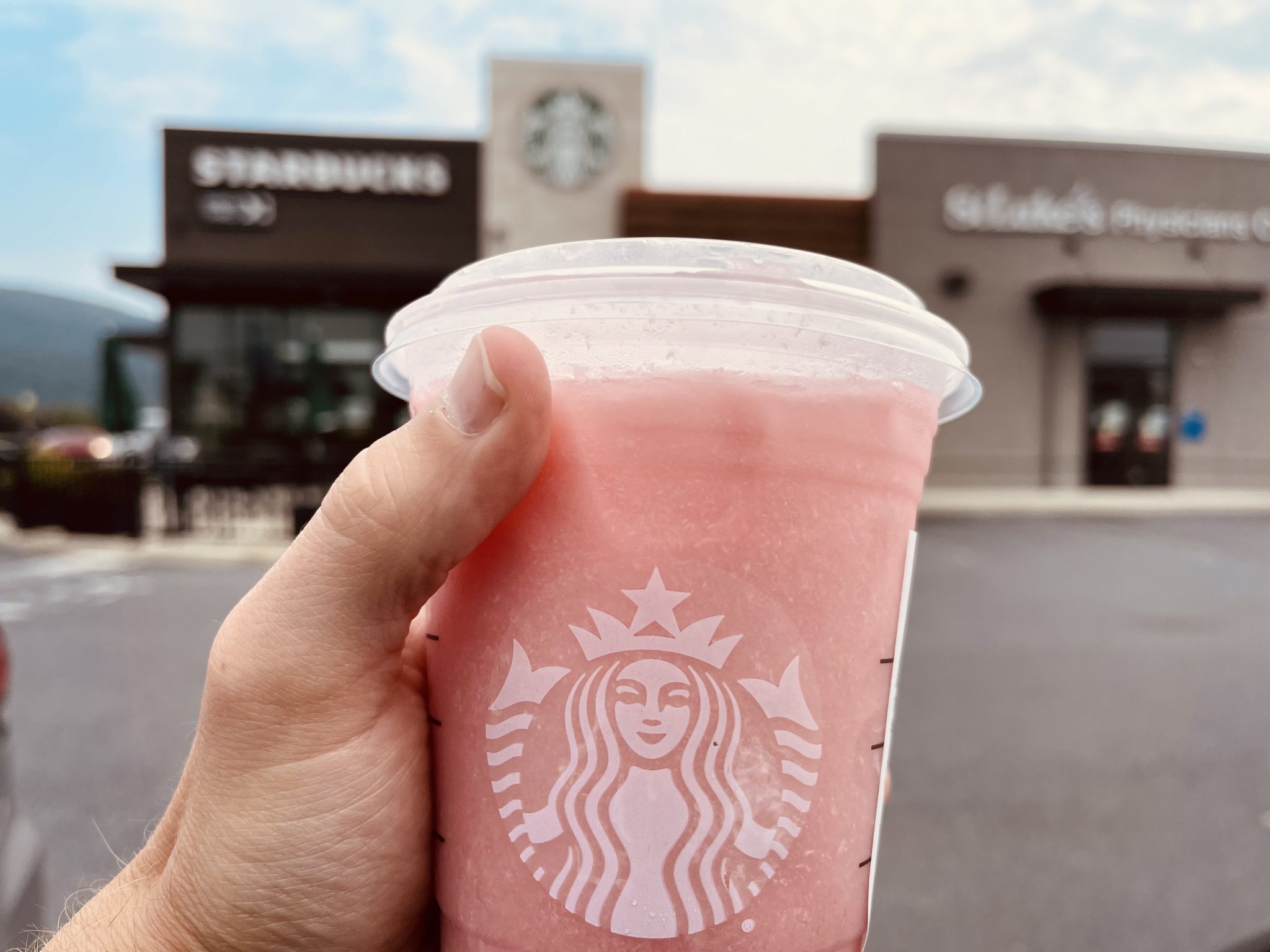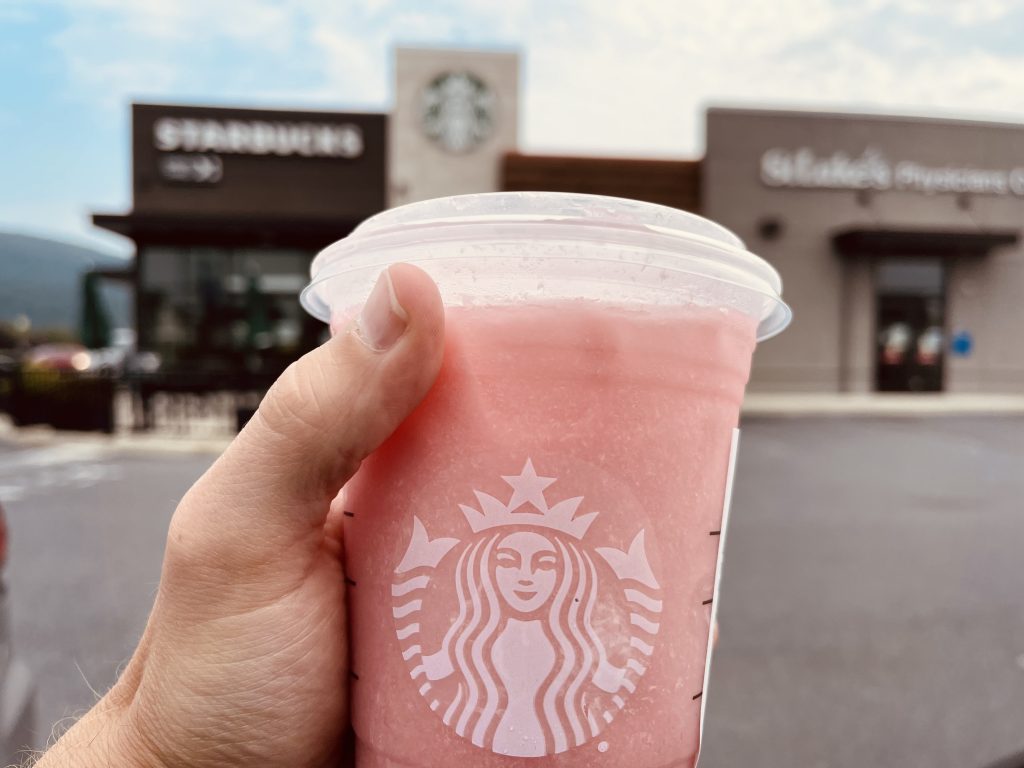 Making Your Order Keto Friendly
Making your Starbucks order keto friendly is much easier than it sounds. There are several things to keep in mind, though.
First, whipped cream isn't great for a keto diet. It is high in sugar and carbohydrates, so avoid it at all costs. Also remember that "skinny" drinks are drinks that contain sugar-free syrups and low-fat milk. The "skinny" drinks at Starbucks are high in carbohydrates and not keto friendly. If lower carbs are what you want, heavy cream or almond milk is the best milk option, aside from having no milk at all.
The best way to ensure you're ordering keto Starbucks drinks is to choose one from the list below.
Keto Starbucks Drinks
1. Nitro Cold Brew
The Nitro Cold Brew at Starbucks is free of carbohydrates. It's a cold-brew coffee with added nitrogen bubbles to create a smoother and sweeter coffee. The sweetness from the nitrogen is natural, so there is no added sugar. You can add sugar-free vanilla syrup or a dash of heavy cream to make the drink more exciting.
2. Iced Double Shot Keto Coffee
The Double Shot on Ice from Starbucks isn't very keto friendly. You'll have to make a few changes by asking for no syrup (or sugar-free syrup) and changing the recipe to include almond milk. If you want to sweeten the coffee, bring your own natural sweeteners along with you.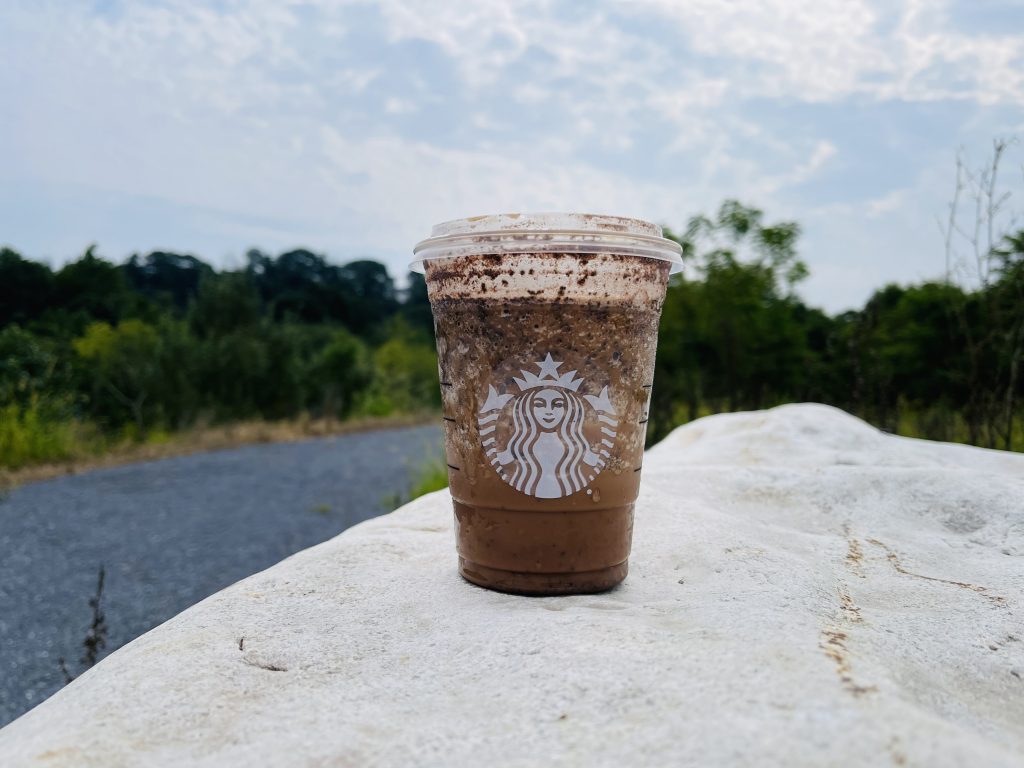 3. Frappuccino — Keto Style
The Frappuccino is a classic drink. The one on the Starbucks menu isn't at all keto friendly, though. However, you can create a keto-style Frappuccino by asking for a Grande Iced Coffee and making some additions. You'll need to add three pumps of sugar-free vanilla syrup and two splashes of heavy cream. Ask the barista to double blend it, and you'll have a low-carb frappuccino – the perfect keto Starbucks drink!
4. Keto Pink Drink
You may have seen the "Pink Drink" on social media, as it is rather trendy. It's a fruity, refreshing drink, but the standard recipe isn't ideal for a keto diet. You can easily create a keto pink drink by asking for a Passion Tango Tea (unsweetened) over ice and adding three pumps of vanilla sugar-free syrup and two splashes of heavy cream. We gave this recipe a try and it delivered! The keto pink drink has a very similar flavor to the original pink drink but is less tart — letting you know it's a healthy refresher.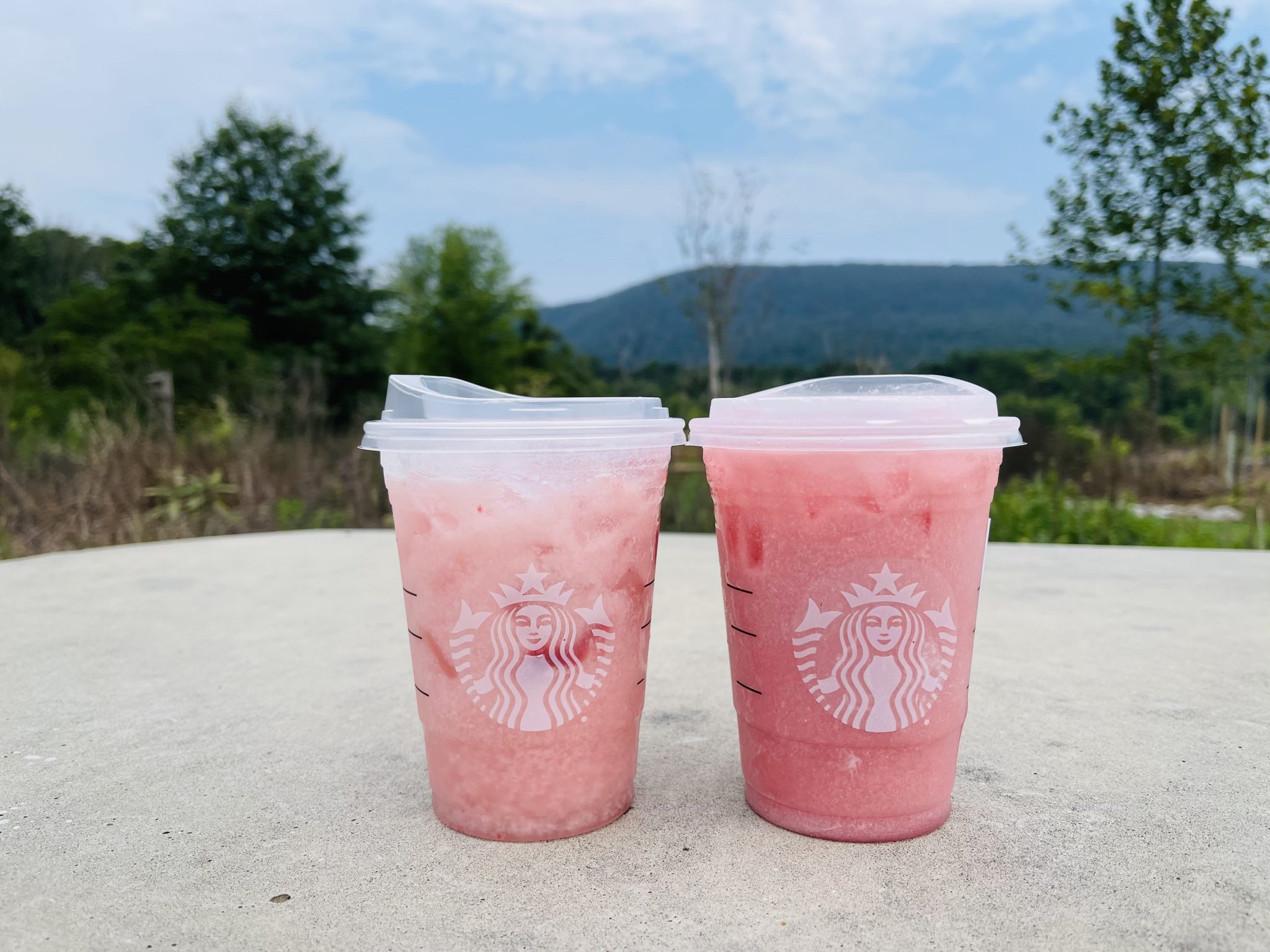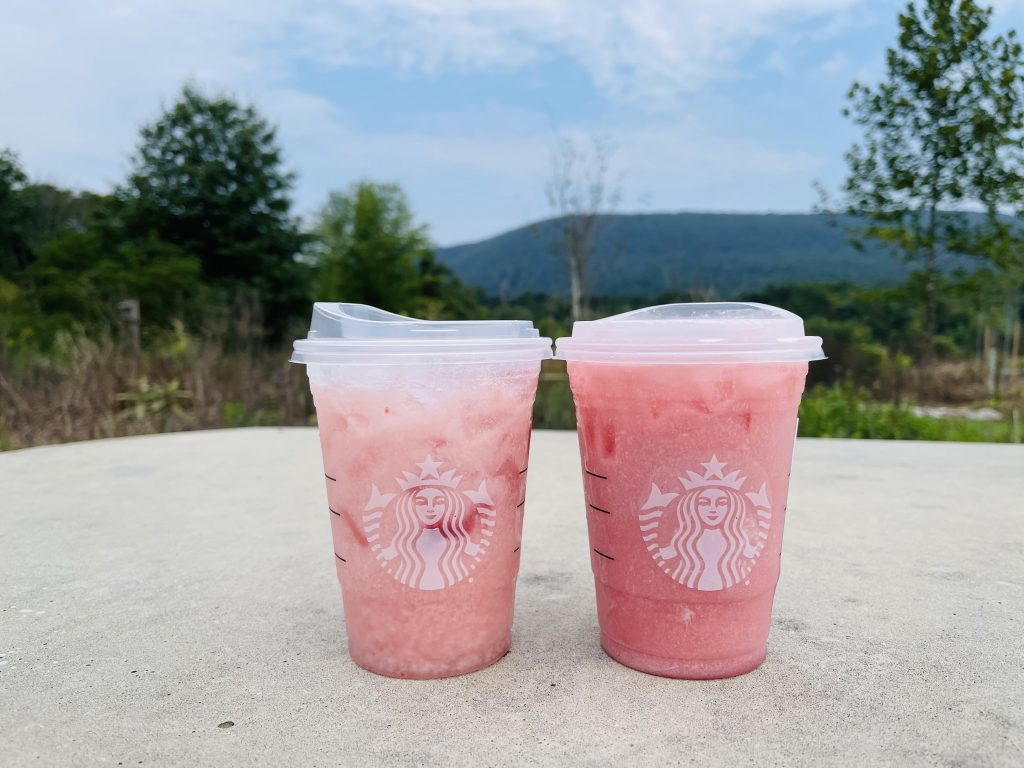 5. Keto Starbucks Iced Blonde Vanilla Latte
This tasty iced latte doesn't need many changes to make it keto friendly. Just switch the milk for heavy cream or almond milk and ask for three pumps of sugar-free syrup instead of the standard syrup. This drink is low in carbs, and you won't need to remember a long recipe to order one!
6. London Fog
London Fog is a tea-based drink that is great in the fall and winter months. To create a low-carb London Fog, order an Earl Grey tea (brewed with two tea bags), and add three pumps of vanilla syrup and just a splash of heavy cream. This is a simple recipe but very effective.
7. Cafe Misto
The Cafe Misto is a classic coffee that will give you a milky caffeine hit. This beverage is one of the lowest in carbohydrates on this list and requires minimal changes. All you need to do is order a Grande Cafe Misto and substitute almond milk for the dairy milk.
8. Keto Flat White
The Flat White is a popular drink among coffee drinkers; it's simple and full of caffeine. For the best caffeine hit from your Flat White, order a Grande and ask the barista to make it with three parts water to two parts heavy cream. If you like a sweeter drink, it's best to add your own sweetener to this one.
9. Simple Black Coffee
The black coffee is not for everyone, but after a few of them, you'll soon see what the fuss is about. Black coffee is naturally free of carbs, fat and sugar. It's the best way to enjoy coffee if you're looking for minimal carbs and don't want a cold brew. If a black coffee really isn't your thing, you can add a splash of almond milk to one and still have a very low-carb, keto-friendly drink.
10. Keto Iced Americano
The Iced Americano is also a Starbucks drink with minimal carbs. It features espresso shots. The barista adds cold water and serves the drink over ice. It's an ideal option for anyone looking to enjoy an espresso-based cold coffee while limiting their carbohydrate intake.
Best Keto Starbucks Drinks Summary
Although you won't have the full Starbucks menu to choose from, there are many options if you're following a keto diet. These 10 beverages are just a sampling of the keto Starbucks drinks available. Follow the tips above and get creative with the best Starbucks drinks on the menu. Just be sure to keep the sugar and carbohydrates to a minimum. Invest in a keto-friendly sweetener and keep this in your bag for when you're out and about.
Have a favorite keto Starbucks drink you would like to share? Please post it in the comments below!