Finding best Starbucks keto drinks might seem like a challenge, but with a little creativity and customization, you can enjoy flavorful and satisfying beverages that won't derail your ketogenic diet.
In recent years, the popularity of low-carb, high-fat diets has skyrocketed, prompting many to search for low-carb options at their favorite coffee shops.
Luckily, Starbucks offers several low-carb drinks that can be easily adjusted to meet your dietary requirements.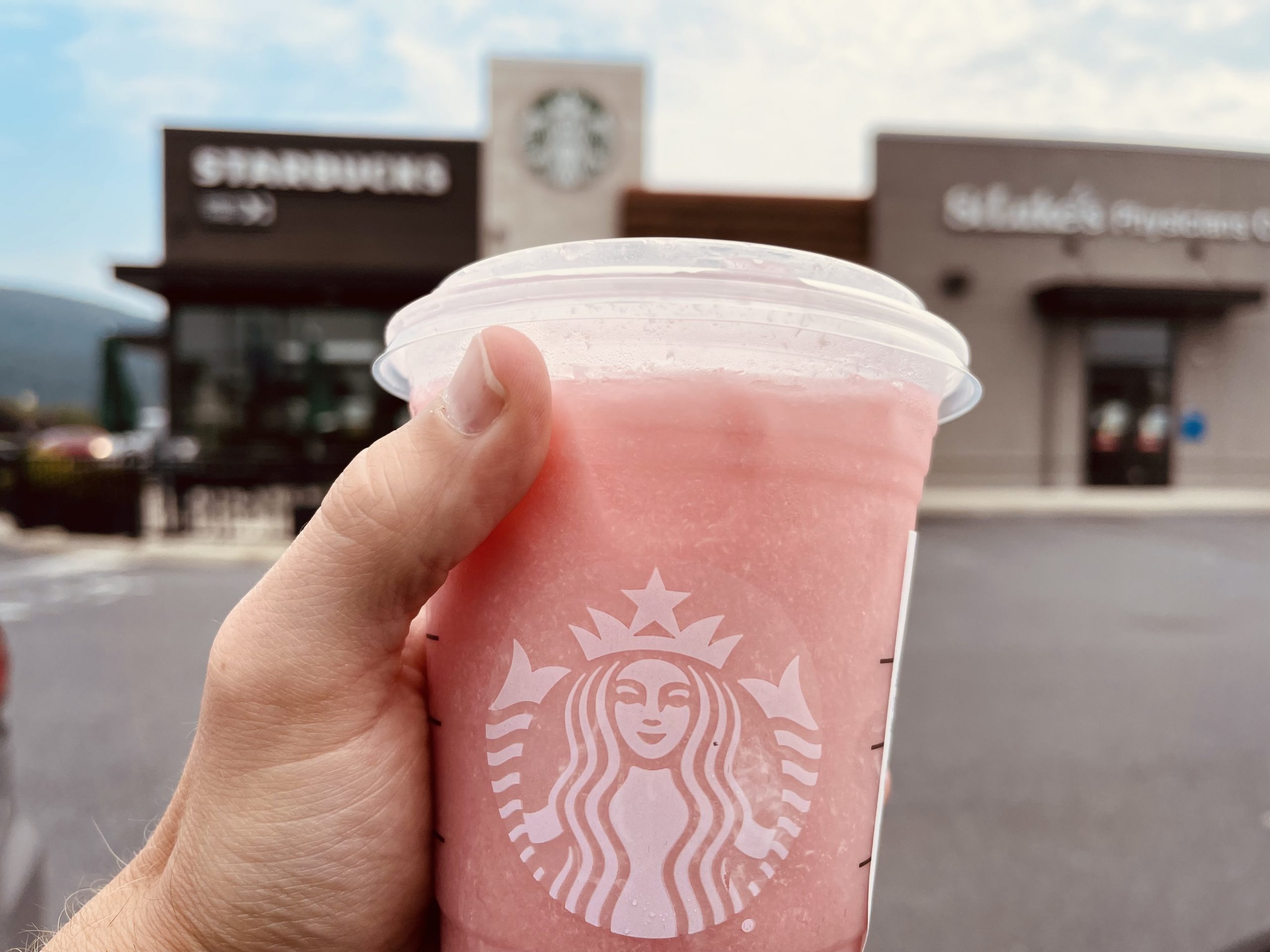 As you embark on your quest to find the perfect Starbucks keto drinks, it's important to consider the amount of net carbs per serving.
Most keto dieters aim to consume around 20-50 grams of net carbs per day, so planning your daily Starbucks trip with this in mind can help you to stay on track.
Some popular keto-friendly Starbucks beverages include the Keto Pink Drink, Caffe Misto with cream, and a Keto Frappuccino.
These beverages typically range between 10-15g net carbs and can be customized to your specific taste preferences and dietary needs.
Best Keto Starbucks Hot Drinks
The array of keto-friendly hot drinks at Starbucks allows customers to enjoy their favorite flavors without sacrificing their low-carb diets.
From black coffee options to hot tea selections and keto-friendly lattes, there is something for everyone.
Black Coffee Options
The simplest and most straightforward choice for keto dieters at Starbucks is black coffee. Here are a few notable options:
Pike Place Roast: A smooth, medium-roast coffee with subtle notes of cocoa and toasted nuts
Blonde Roast: A lighter roast with a bright, citrusy flavor
Dark Roast: A bold, robust coffee with rich flavors and a toasty aroma
These coffee options can be customized with a splash of heavy cream or unsweetened almond milk and a keto-friendly sweetener like stevia or erythritol.
Hot Tea Selections
If you prefer tea to coffee, Starbucks offers various hot tea options that are keto-friendly:
Royal English Breakfast Tea: A full-bodied and robust black tea that's perfect for starting the day
Earl Grey Tea: A classic blend of black tea with bergamot oil, offering a distinct and comforting taste
Emperor's Cloud and Mist Green Tea: A delicate, light green tea with subtle vegetal notes
Just like the black coffee options, these teas can be further customized with heavy cream, unsweetened almond milk, or a preferred keto-friendly sweetener.
Keto-Friendly Lattes
For those who enjoy richer and creamier beverages, keto-friendly lattes are a great choice at Starbucks:
Caffe Misto: A simple yet satisfying combination of brewed coffee and steamed heavy cream or unsweetened almond milk, resulting in a creamy texture
Americano Misto: A bolder option with espresso shots, hot water, and steamed heavy cream or unsweetened almond milk for a complex, smooth taste
Customized Tea Lattes: Turn any hot tea selection into a keto-friendly latte by adding steamed heavy cream or unsweetened almond milk and a keto-friendly sweetener of your choice
These keto hot drinks options at Starbucks showcase the versatility and adaptability of the popular coffeehouse chain, making it easy for customers on low-carb diets to find satisfying and flavorful beverages without compromising their nutritional goals.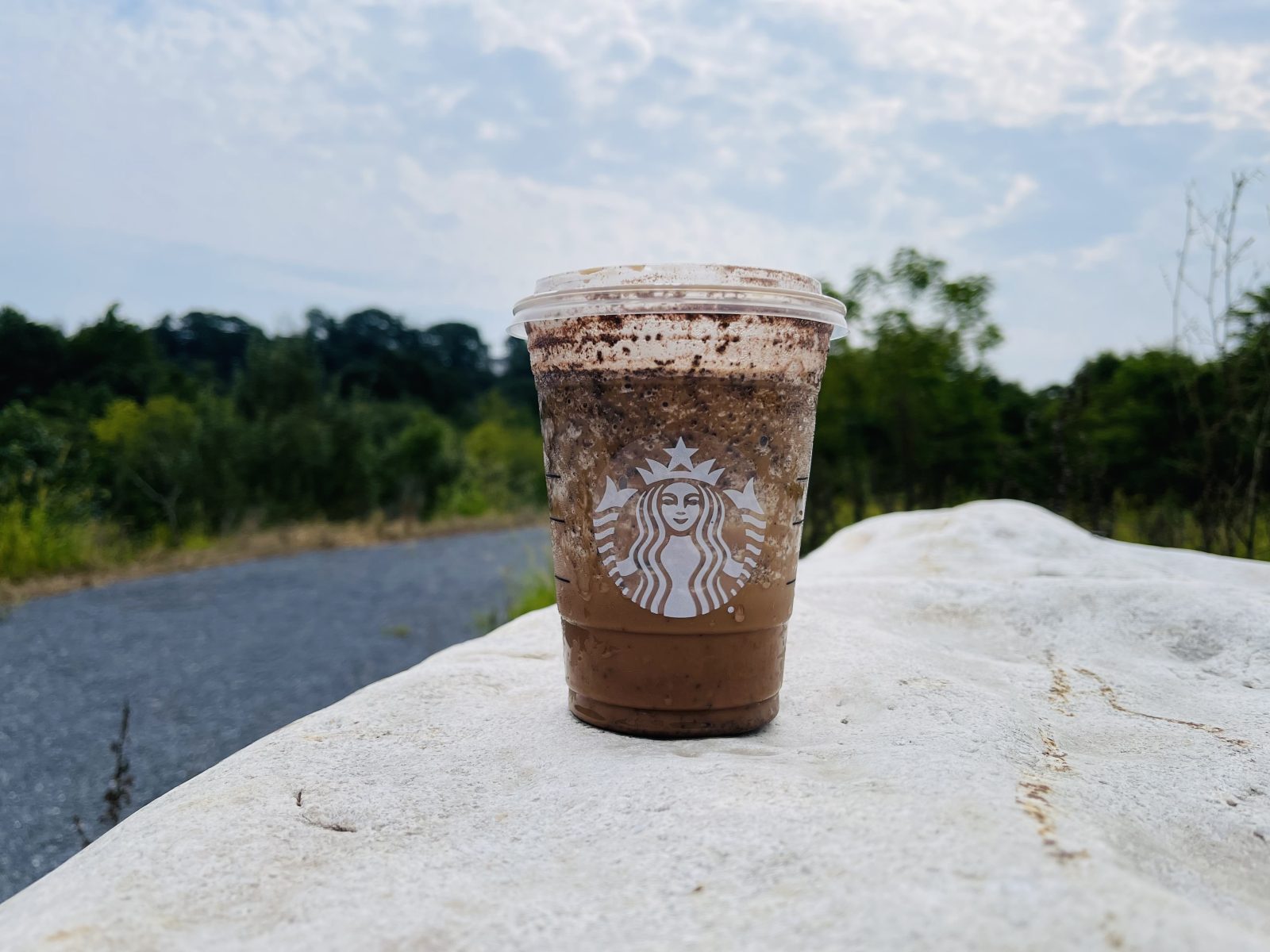 Best Keto Iced Drinks at Starbucks
Iced Coffee Choices
Starbucks offers a variety of iced coffee options that can easily be adapted for a keto diet. To order a keto-friendly iced coffee, simply ask for a Grande Iced Coffee with 2 splashes of heavy cream and 3 pumps of sugar-free vanilla syrup.
Be sure to request no classic syrup, and go light on the ice. You can also try an Iced Chai Tea Latte made with whole milk and 2 to 3 pumps of sugar-free vanilla syrup for a refreshing, low-carb alternative.
Keto Iced Americano: The Iced Americano is also a Starbucks drink with minimal carbs. It features espresso shots. The barista adds cold water and serves the drink over ice. It's an ideal option for anyone looking to enjoy an espresso-based cold coffee while limiting their carbohydrate intake.
Keto Pink Drinks
You may have seen the "Pink Drink" on social media, as it is rather trendy. It's a fruity, refreshing drink, but the standard recipe isn't ideal for a keto diet. You can easily create a keto pink drink by asking for a Passion Tango Tea (unsweetened) over ice and adding three pumps of vanilla sugar-free syrup and two splashes of heavy cream.
We gave this recipe a try and it delivered!
The keto pink drink has a very similar flavor to the original pink drink but is less tart — letting you know it's a healthy refresher.
Cold Brews
Cold brew coffee is a popular choice for keto dieters as it naturally contains fewer carbohydrates than regular iced coffee.
At Starbucks, try a Venti Americano for a bold, low-carb option. This drink consists of espresso shots diluted with water and poured over ice, which can help limit sugar intake while still providing a delicious, caffeine-filled beverage. Adjust the number of shots and size to suit your taste preference.
Nitro Cold Brew: The Nitro Cold Brew at Starbucks is free of carbs. It's a cold-brew coffee with added nitrogen bubbles to create a smoother and sweeter coffee. The sweetness from the nitrogen is natural, so there is no added sugar. You can add sugar-free vanilla syrup or a dash of heavy cream to make the drink more exciting.
Starbucks Keto Frappuccinos
The Frappuccino is a classic drink. The one on the Starbucks menu isn't at all keto friendly, though. However, you can create a keto-style Frappuccino by asking for a Grande Iced Coffee and making some additions.
You'll need to add three pumps of sugar-free vanilla syrup and two splashes of heavy cream.
Ask the barista to double blend it, and you'll have a low-carb frappuccino – the perfect keto Starbucks drink!
Iced Tea Varieties
Teavana iced teas at Starbucks, such as green, black, and Passion Tango herbal tea, are all unsweetened by default, making them suitable for a keto diet.
However, to ensure they remain low-carb, remember to request the teas without the default classic syrup, which can add 15g-30g of net carbs.
For additional flavor, you can ask for a sugar-free syrup or a splash of heavy cream. Starbucks' iced tea options can provide a refreshing, flavorful, and keto-friendly drink choice.
Customizing Your Keto Starbucks Drink
Choosing the Right Milk Alternatives
When ordering a keto-friendly Starbucks drink, it's essential to choose the right milk alternative, as they can significantly impact the drink's carb and sugar content. Opt for these low-carb milk alternatives:
Almond milk: Low in calories and carbs, almond milk is a great choice for keto dieters. It generally has about 2g net carbs per cup.
Coconut milk: Another excellent option, coconut milk is low in carbs and high in healthy fats. It usually contains around 1g net carbs per cup.
Heavy cream: This high-fat dairy option is keto-friendly as it has less than 1g net carbs per tablespoon. It's also relatively high in calories, so keep that in mind while ordering.
Opting for Sugar-Free Syrups
Many Starbucks drinks are sweetened with regular syrups, which contain a lot of sugar and carbs. To make your drink keto-friendly, choose from Starbucks' sugar-free syrup options:
Sugar-Free Vanilla Syrup: A classic choice, the sugar-free version of Starbucks' vanilla syrup adds sweetness without all the carbs.
Sugar-Free Cinnamon Dolce Syrup: This sugar-free syrup adds a touch of spicy-sweet flavor to your drink without compromising your keto lifestyle.
Adding Extra Flavor
While trying to maintain a keto diet, you can still enjoy full-flavored Starbucks drinks with some creativity. Here are some ways to add extra flavor to your keto-friendly Starbucks order:
Spices: Ask for a sprinkle of cinnamon, nutmeg, or cocoa powder on your drink. These spices are carb-free and add an extra layer of flavor.
Espresso shots: Consider adding an extra shot of espresso to boost the flavor of your coffee without adding any significant carbs.
Whipped cream: Although Starbucks' whipped cream is generally high in sugar and carbs, you can request a modified version using heavy cream and sugar-free syrups. This will give you an indulgent treat with fewer carbs.
By carefully choosing your milk alternatives, opting for sugar-free syrups, and adding extra flavor to your drink, you can enjoy a delicious, customized keto Starbucks beverage.
Best Keto Starbucks Drinks Summary
Although you won't have the full Starbucks menu to choose from, there are many options if you're following a keto diet.
Just be sure to keep the sugar and carbs to a minimum.
Have a favorite keto Starbucks drink you would like to share?
Please post it in the comments below!