Have you heard the latest news about Starbucks Oleato drinks? Starbucks Olive Oil drinks are coming soon!
This week, Starbucks announced several new coffee beverages coming to their Italy and Milan stores as a trial run.
While olive oil may seem like a peculiar coffee mix-in, many coffee lovers are intrigued.
We think this new coffee idea could be the start of a new trend.
What exactly is the idea behind Starbucks' new announcement? Below, keep reading to learn the latest on this new announcement and when we might expect to see it in Starbucks stores across the U.S.
Starbucks Olive Oil Drinks
While it might seem a bit different to put olive oil in coffee, the idea is not too far-fetched.
Many popular keto coffees such as Bulletproof Coffee add butter, fats, or other oils blended into coffee to create a creamy taste.
Starbucks notes that coffee and olives are not quite as different as they seem, seeking to bring together two of nature's most superior ingredients together in one coffee coverage.
Not only is the concept of olive oil in coffee intriguing, but it could also appeal to those looking for a health-conscious coffee choice.
Olive oil offers many touted health benefits, known for being rich in healthy monosaturated fats and high in antioxidants.
Introducing Starbucks Oleato
Starbucks has titled these new olive oil coffees as their "Oleato" lineup, described as a mix of arabica coffee and premium Partanna extra virgin olive oil.
The pairing of these two ingredients creates a new experience for coffee lovers, with a smooth and creamy taste.
When Will Starbucks Oleato Drinks Make It To The US?
Starbucks plans to launch a full-lineup of Oleato drinks in Southern California this Spring 2023.
No date has been set just yet. In the meantime, you can also sign up on the Starbucks website to stay updated on any new products or announcements related to Starbucks Oleata Drinks.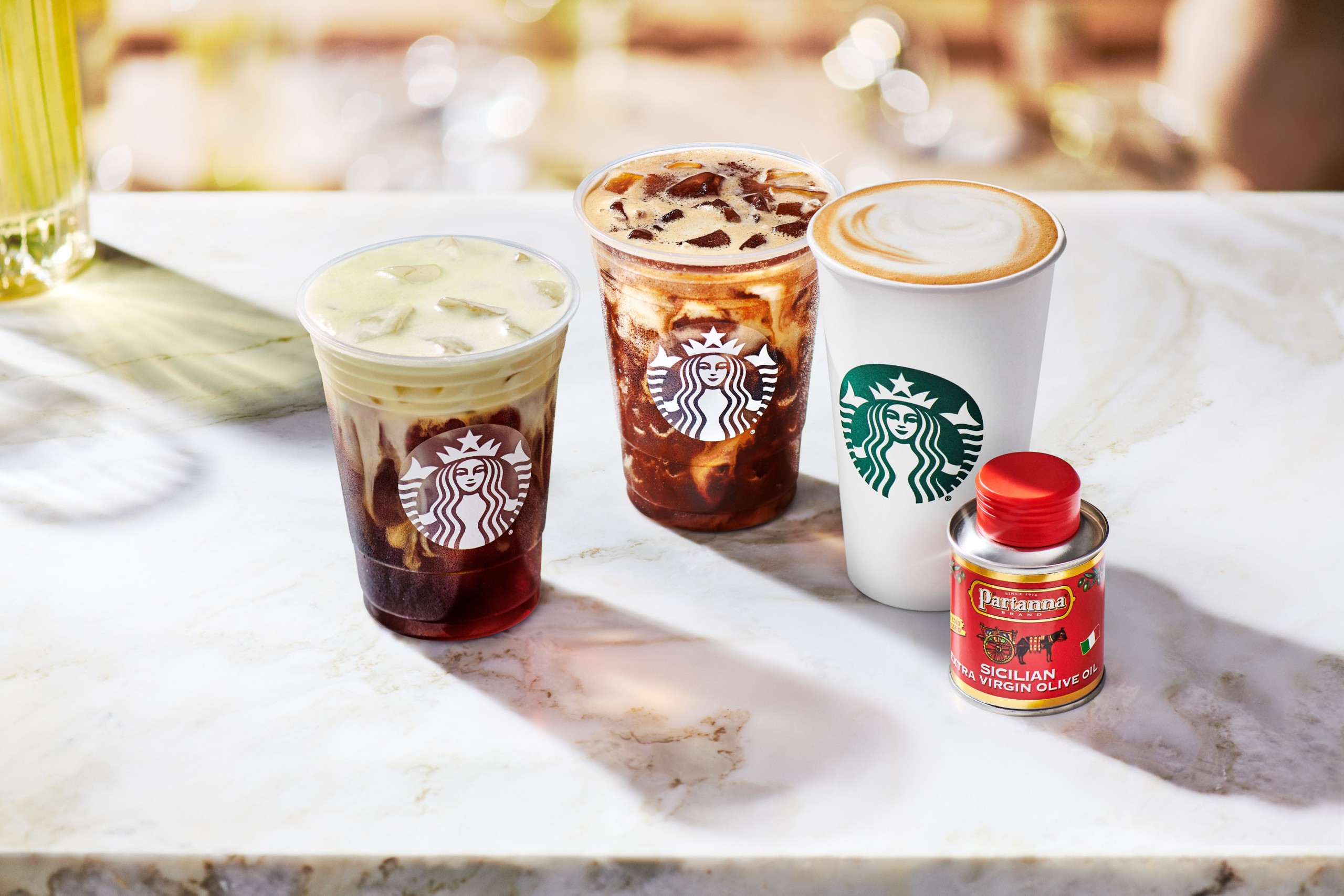 Starbucks Oleato Drinks
The Oleato Starbucks lineup is quite intriguing, with several ways to enjoy this new blend. The Oleato drinks offer something for everyone, with both hot and cold ways to enjoy this new coffee-olive oil pairing.
Starbucks Oleato Caffé Latte
First and foremost, the Starbucks Oleato Caffe Latte is a new twist on a standard latte, featuring blonde espresso, extra virgin olive oil, and steamed oat milk.
The light roast used in the Caffé latte is both smooth and subtly sweet. Unlike other lattes on Starbucks' menu, the Oleato Caffé Latte has a unique taste from the infused Partanna extra virgin olive oil.
Starbucks Oleato Iced Shaken Espresso
For fans of iced beverages, the Oleato Iced Shaken Espresso might be of interest. Maybe the most exciting out of the Starbucks olive oil drinks!
This drink has a sweet hazelnut flavor, combined with rich espresso. What makes this Iced Shaken Espresso different is the oat milk, which is infused with extra virgin olive oil.
Starbucks Oleato Golden Foam Cold Brew
The Oleato drink menu also includes a Golden Foam Cold Brew, perfect for fans of the popular cold brew drinks.
The Oleato Golden Foam Cold Brew has an inviting aroma of lush Partanna extra virgin olive oil, which has been infused into the cold foam atop this beverage.
This drink offers a subtle sweetness, with a distinct taste from Starbucks' other cold brew drinks.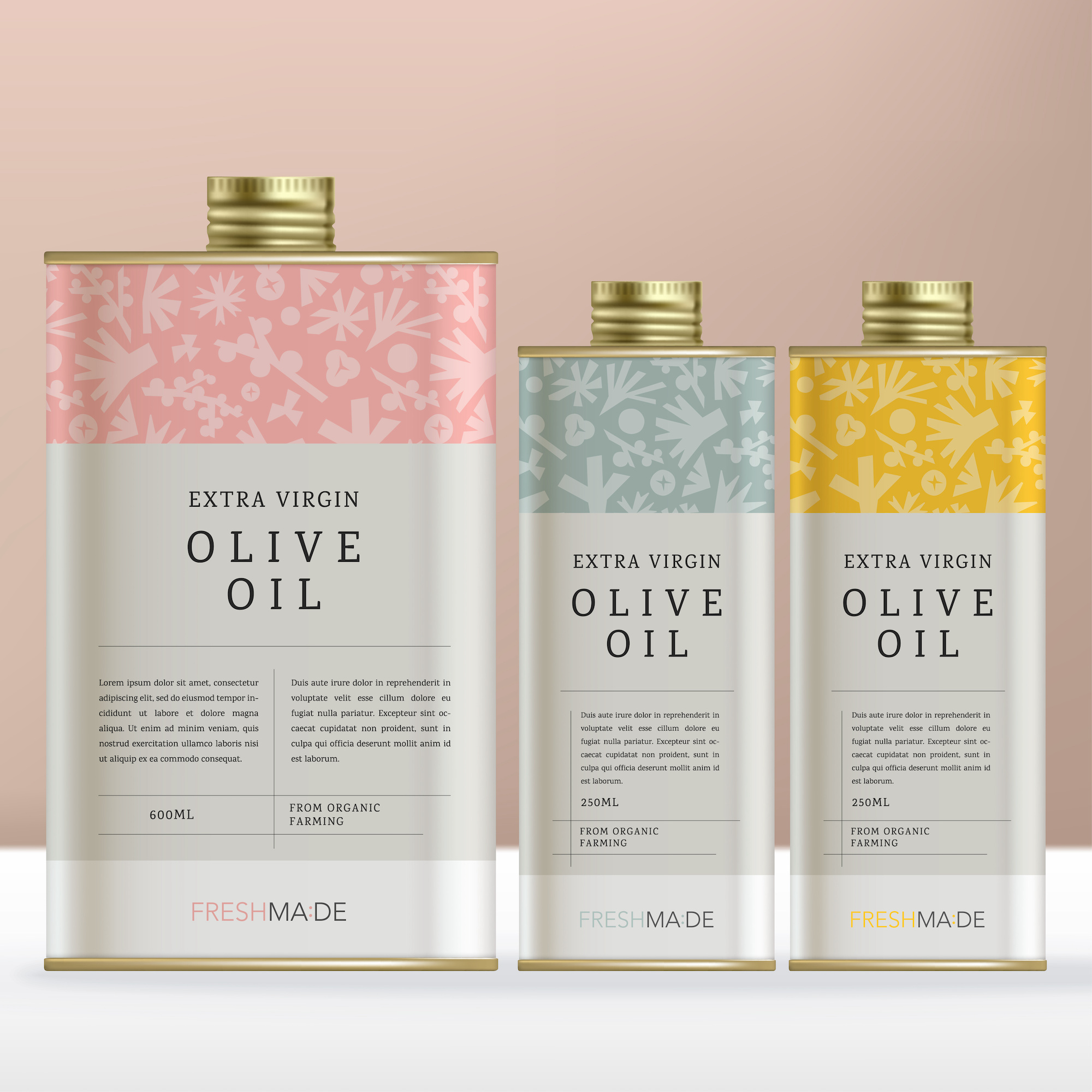 Stay Tuned for More Oleato News
For those lucky enough to live or visit Milan, the Starbucks Reserve Roastery there will offer even more exciting drink choices with the new Oleato coffee, such as the Oleato espresso martini and other fun coffee cocktails.
For the rest of us, time will tell if Starbucks will introduce Oleato drinks across their U.S. Starbucks stores.
We can't wait to hear more Oleato news!